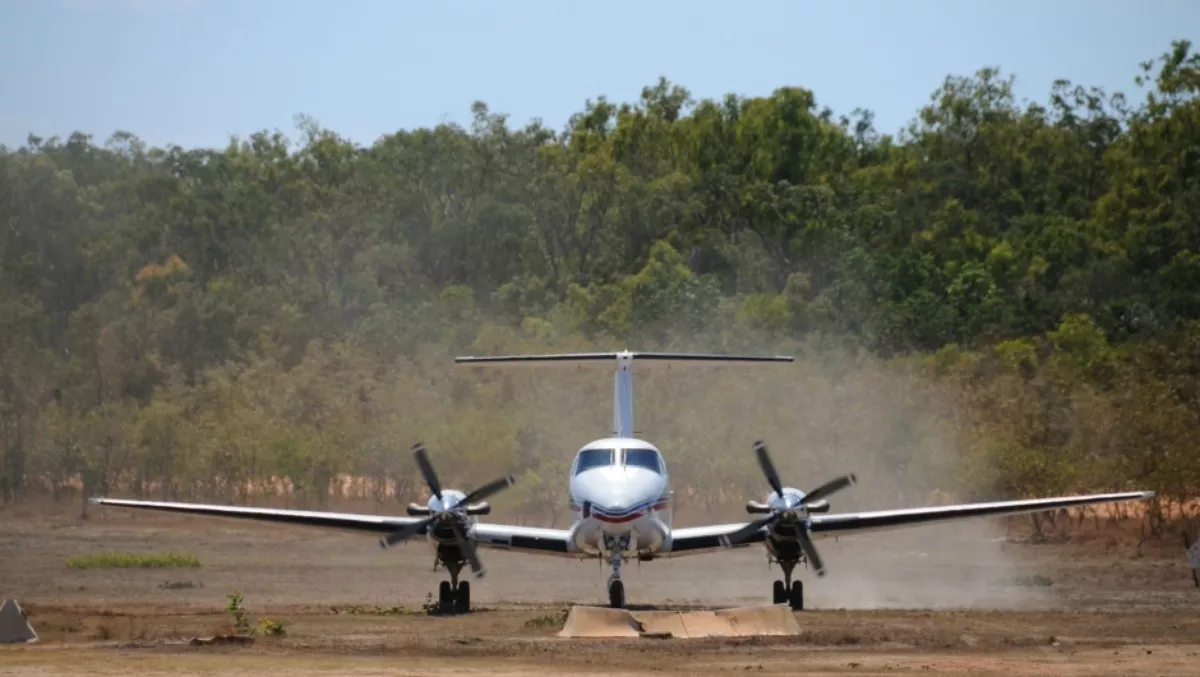 Royal Flying Doctors Service cloud journey bolstered by Riverbed and Zero1
FYI, this story is more than a year old
Riverbed and partner Zero1 have flown to the aid of the Royal Flying Doctors Service's Queensland section, providing the services with solutions to accelerate mission critical applications and deliver network performance insight to improve its healthcare services.
The RFDS is using a Riverbed solution which combines SteelHead optimisation and SteelCentral performance management and control suite as the foundation for its transition to a cloud-first IT strategy which will include a migration to Microsoft Office 365.
Dean Coulter, RFDS (Queensland section) ICT infrastructure manager, says the not-for-profit, which operates 19 aircrafts from eight bases and serves 95,000 patients across Queensland, says the RFDS has been adopting new cloud and mobile technologies, but was pushing the limits of what its existing network could deliver.
"Network outages had become more frequent, the performance of mission-critical apps slowed and we started to receive more and more complaints from our staff," Coulter says.
Simply purchasing more network bandwidth wasn't an option, he says, given the high costs involved.
RFDS staff require 24/7 secure access to critical information, including patient information, emergency procedures and flight plans, which are centrally maintained in Microsoft SharePoint.
The service also relies on thousands of emails per hour and bandwidth-intensive video content for training field staff.
As well as experiencing network issues, RFDS says it was flying blind with regards to network performance and lacked the tools to identify the root cause of issues – or hold service providers accountable to service level agreements.
A proof of concept based on SteelHead software-as-a-service to speed up user access and accelerate delivery of SaaS applications, and SteelCentral NetExpress for visibility across applications, network and infrastructure saw immediate 'powerful' results, Coulter says.
"We saw an immediate boost in application performance while simultaneously reducing bandwidth requirements by 60% to 70%," he says.
"But just as big of an achievement for us as the acceleration is the visibility.
"With SteelCentral NetExpress we were able to see we had legacy equipment and misconfigured applications hogging valuable bandwidth, and address it immediately.
"That level of insight is critical for us as our network expands and moves further into the cloud.
Coulter says the new solution provides a solid foundation for RFDS' move to the cloud.
"At the same time we've been able to reduce bandwidth costs significantly and employee complaints have all but dropped," he says.
"This has empowered our doctors, nurses, pilots and support staff to focus on expanding and improving the delivery of the life-saving healthcare services which have been the cornerstone of RFDS' work for 90 years.
RFDS says it plans to implement SteelHead Mobile on laptops and mobile devices to enable doctors to take advantage of 3G and 4G connectivity when working in remote locations with limited connectivity.