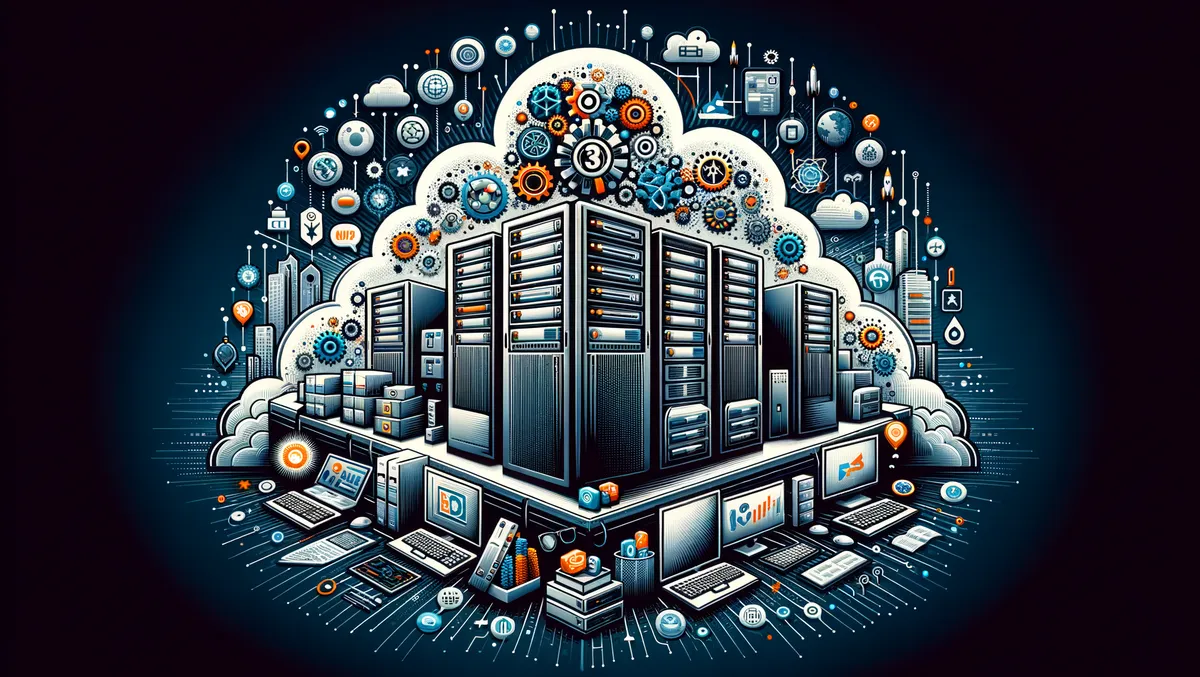 RODIN marks 30 years of innovation & support for Australian SMEs
RODIN, a distinguished IT service provider, is proudly celebrating its 30th anniversary, marking three decades of innovative and cost-effective IT support for Australian Small and Medium-sized Enterprises (SMEs).
Since its founding in 1993, the company has upheld a commitment to facilitating information system integration and delivering excellent IT assistance, enabling clients to focus more on core business operations and less on technical hurdles.
Throughout its impressive 30-year trajectory, RODIN has set many significant milestones. As the internet expanded in the early '90s, RODIN rose to the challenge by pioneering robust IT solutions, helping propel businesses into the digital era.
With the advent of cloud computing, RODIN stayed ahead of the game, simplifying the integration process for businesses and offering specially designed cloud services that were key to optimising scalability and improving overall performance.
Over the years, increased cyber threats have warranted elevated cybersecurity standards. RODIN has persistently enhanced its offerings, aligning with best-practice frameworks to ensure resilient and secure digital operations. RODIN's advisory services have consistently gone beyond conventional IT assistance, focusing instead on shaping outcomes that enable businesses to future-proof their operations and maximise their IT investments.
Key moments in the evolution of RODIN include the rapid embrace of the internet during its infancy in the early '90s and the successful navigation of the shift to cloud computing, demonstrating the company's agility in an ever-evolving IT landscape. Foreseeing the rising threats to cyber security, RODIN strengthened its offerings by implementing proactive security measures and robust risk management strategies.
The company's strategic advisory services also evolved to equip Australian businesses with well-defined technological roadmaps, ensuring they were prepared for the future and maximising their IT investments.
In a reflective statement, Boris Stankovic, General Manager of RODIN, said, "RODIN's 30th anniversary marks a significant milestone that underscores our enduring commitment to innovation and top-tier IT services."
"Over the years, we've adapted to meet the shifting needs of Australian businesses, ensuring that we remain a trusted partner for growth and success as the role of technology in business continues to expand."
"This enduring commitment to excellence is also supported by our dedicated staff, with many showcasing their unwavering dedication across 20+ years of service to the company," says Stankovic
As RODIN enters its 30th year, the company remains determined to continue its journey of IT innovation. Having established an impressive track record in delivering a diverse range of services, from managing IT infrastructure to facilitating seamless cloud transformations for Australian businesses, it aims to maintain its position while expanding its national presence.
In its third decade and beyond, RODIN is enthusiastic about continuing its journey of innovation and growth while upholding its commitment to serve clients with the dedication that has been its hallmark for the past 30 years.