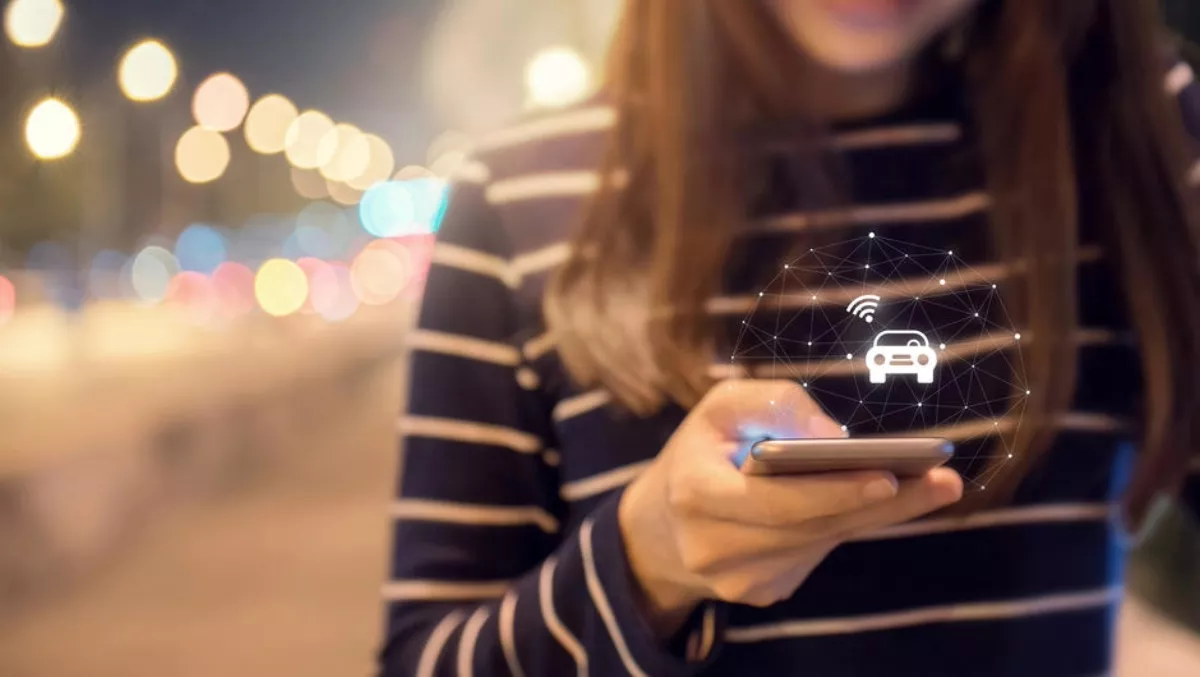 Ridesharing and the future - are driverless cars enough?
Tue, 21st Aug 2018
FYI, this story is more than a year old
Every day, two million Australians drive more than 45 minutes to work, but that's set to change as smart cities embrace new technologies in a sharing economy.
While the opportunities have never been greater for our cities, congestion, poor access to jobs and services, reduced housing affordability and increasing pollution challenge the quality of life they offer.
The concentration of so many people in one place inevitably results in crowded transport systems. Urban congestion is estimated to cost over $16.5 billion every year and forecast to reach between $27.7 and $37.7 billion by 2030.
The rise of smart cities
To meet the challenge, Australia is gearing up to make its cities more liveable, with the use of the latest technology and design innovation.
The federal government's Smart Cities Plan acknowledges that disruptive new technology in transport, communications and energy efficiency are becoming a reality.
The plan commits to "leveraging real-time open data-driven solutions and supporting investment in sectors commercialising new innovations to grow Australia's economy".
30-minute neighbourhoods
As part of the plan, the government has touted the concept of a "30-minute city", where no matter where you live, you can easily access the places you need to visit daily. The idea is to create cities where residents can access employment, schools, shopping, services, and recreational facilities within 30 minutes of home.
Several Australian cities are working towards this outcome. Sydney's metropolitan plan, A Plan for Growing Sydney, seeks to create 30-minute cities based around existing infrastructure. Meanwhile, the strategic vision for Plan Melbourne includes an even more ambitious goal of 20-minute neighbourhoods.
In addition, Australia's government plans to facilitate carbon neutral precincts as a means of claiming emissions reduction credits - which will be a global first.
Challenge of growth
But how will all this be achieved, when the number of cars on the road globally is forecast to double from 1.1 billion to 2 billion in the next 15 years?
According to a 2017 whitepaper commissioned by here.com, the challenges associated with congested roads and cities show few signs of dissipating, as "a perfect storm of growing car ownership and increasing urbanisation gathers pace.
"Despite anecdotal evidence that young people living in Western cities are turning away from car ownership as ride-sourcing options multiply, the number of cars on the road continues to grow at a strong 3.5-4% annually".
In parallel, the whitepaper argues, "millions of people continue to flock towards already-congested cities. By 2030, two billion more people will live in urban areas compared to today.
A driverless future
In an ideal future, fleets of cheap accessible, electric automated vehicles (driverless cars) will offer rides at the tap of a screen to everyone. Traffic accidents will be eliminated, along with congestion, pollution and urban sprawl, as a result of enlightened government regulatory policies.
But an alternative view predicts driverless cars exacerbating traffic and parking issues, as people who no longer need to drive rely more heavily on cars to do odd jobs and minor trips. Software glitches cause unexpected traffic havoc, and a new underclass of AV have-nots are forced to share dirty, overused vehicles with fellow commuters with whom they wouldn't choose travel.
AVs no use without ridesharing
To prove the point, a 2017 study by the University of California, found that the introduction of autonomous vehicles could reduce traffic congestion and greenhouse gas emissions by 50% by 2050 - but only if they are both electric and shared.
70% of the leading transport experts surveyed in the research thought that by 2050, the majority of vehicles used commercially for ride-sourcing and car sharing will be zero-emission vehicles, including battery, plug-in hybrid, and fuel-cell electric vehicles.
However, they also pointed out that without policy actions, the benefits of shared, automated vehicles will not be evenly distributed across income levels. 80% said that sales of automated vehicles will result in more greenhouse gas emissions.
High-tech carpooling
Enter shared, or social mobility services otherwise described as 'ridesharing'. Unlike ride-sourcing options, which refer to taxi alternatives like Uber and Lyft, ridesharing involves utilising a commuter's existing network for destinations common to all, such as a workplace or university.
Ridesharing apps match travellers with preferred companions and acquaintances and offer rewards and incentives for filling a car with travellers.
In addition to improving the commute, the solution looks to alleviate the added stress of parking, by guaranteeing a parking spot for drivers.
A sophisticated reporting system provides real-time travel data to allow owners to make instant decisions about their sites, and reports on the reduction in CO2 emissions.
For commuters who prefer public transport, the solution can also be set up to offer a shuttle service to a required location from the closest railway stations.
Ridesharing takes off
According to a 2017 International Transport Forum whitepaper, such shared mobility services have been growing rapidly around the world, with over 4.8 million carsharing members worldwide and over 100,000 vehicles as of 2014, a 65% and 55% increase, respectively, from two years prior.
In Australia, the concept of ridesharing is also on the agenda. In its publication 'Transport Strategy Discussion Paper - Emerging Technologies' the City of Melbourne suggested the development of car-sharing and pooled trips as an important and viable transport option for developing smart cities.
Building on strengths
Currently, driverless cars and functioning electric vehicles are still decades off. However, ridesharing and sourcing services using smartphones are already deeply embedded in the modern mindset. Ridesharing, whether by car, bike or scooter has already proven its ability to take cars off the road and reduce emissions for many businesses.
One global carpooling giant, for example, after raising almost $337 million in funding was awarded a Real Innovation Award for helping to reduce congestion and emissions while providing its 30 million users in 22 countries with an affordable way to travel, plus meaningful social connections.
Autonomous vehicles, electric vehicles, or even flying cars won't reduce the overuse of individual cars. On their own, such vehicles can't offer an immediate and complete transport solution for rapidly growing populations.
Ridesharing, delivered as social mobility can - and once teamed with high tech vehicles of the future as they emerge, ridesharing is likely to provide the transportation and environmental backbone of our 30-minute smart cities.