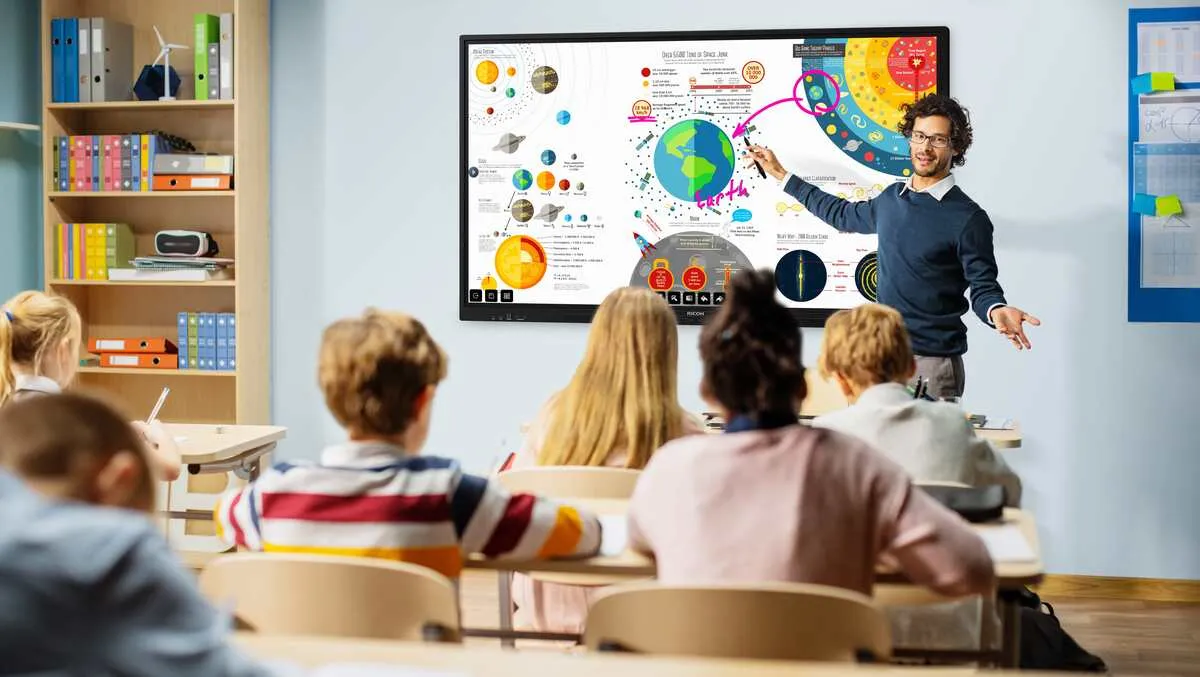 Ricoh announces Interactive Whiteboard rollout in Australia
FYI, this story is more than a year old
Ricoh has announced the Australian launch of its new Android-based A-Series Interactive Whiteboards (IWB) (also known as Interactive Flat Panel Displays (IFPD).
The company says the new series of IWBs provide all the basic requirements for interactive learning and collaborative experiences for classrooms, training rooms, and corporate meeting spaces.
They are said to be able to accommodate changing needs of educational and corporate environments. With the addition of the optional Windows controller and compatible USB conference cameras, customers are set to receive a solution that also increases the capability of the boards.
Offering built-in Android-based apps with a simple UI, the new A-Series IWBs feature a whiteboard application enabling up to 16 simultaneous touch points with either the included dual-tip passive pen or a finger.
With an increased focus on hybrid work and learning, Ricoh says that the education/training sector will appreciate many of the enhanced features the offering provides. The multiscreen annotation mode divides the screen into two or three sections, assigning different pen functions, colours, and styles to each section to build fun exercises for students. Meeting organisers will also benefit from several custom templates available to guide group discussions, workshops, and run interactive socials to break up the workday.
Ricoh also says that wireless connectivity to the panel is simple and quick, with the EShare app enabling wireless bi-directional communication between mobile devices and the panel.
Fewer cables or settings are needed, so users can simply launch the app and connect to an A-Series IWB on the same network. The panel is displayed on an unlimited number of mobile devices so remote users can see the content from the comfort of their own location. Ricoh says this could be a student seated at the back of the classroom, or a remote meeting participant working from home while connected to the corporate LAN.
Tina Economou, GM Sales & Marketing at Ricoh Australia, says the solutions are set to expand the company's portfolio and help Australian businesses and organisations meet their unified communications needs.
"At Ricoh Australia we want to continue to promote interactive learning and collaboration, whether in-person or remote," she says.
"The Ricoh A-Series Interactive Whiteboards will provide this to educators and business professionals at a competitive price with essential features and functionality. The new interactive whiteboards, embedded with Android OS, were designed based on customer feedback and simplicity in mind. We wanted a product set that specifically caters to education and SMB markets. We are delighted to launch the A-Series Interactive Whiteboards in Australia at such a critical time in this post-pandemic era."
Customers looking for a premium experience with advanced features can also easily upgrade to the existing Ricoh D-Series collaboration boards for a complete meeting room solution.