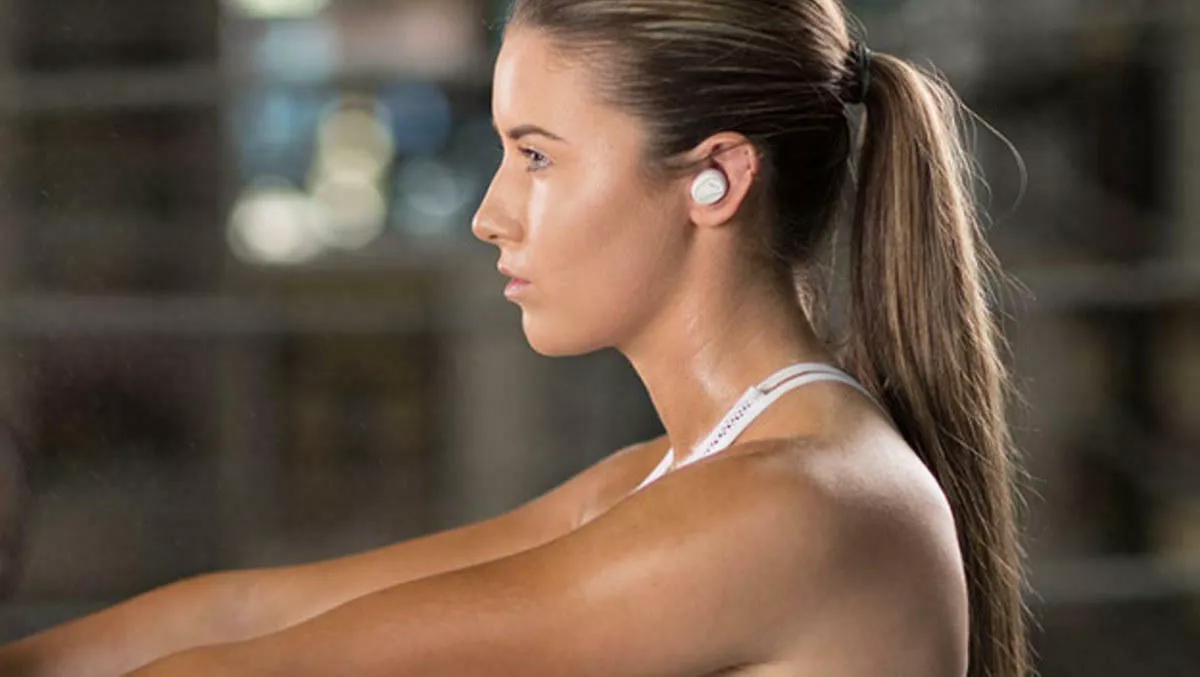 Review: BlueAnt's Pump Air 2, low-cost, true-wireless
FYI, this story is more than a year old
I've been using the BlueAnt Wireless Pump Air 2 true wireless earbuds for about a month now and there's a lot to like about these little guys.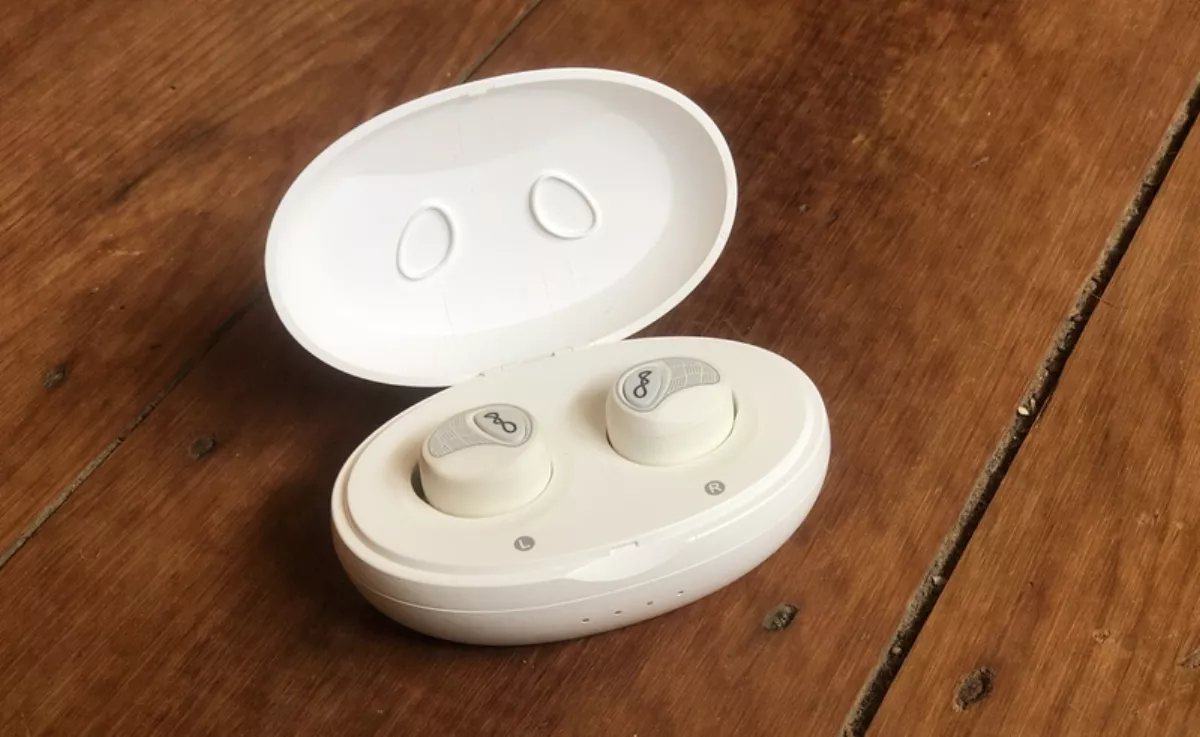 White+me = dirty (they're still a little green from my Hallowe'en makeup)
Form factor
As advertised in much of the marketing around them, these earbuds are incredibly light at 4g per bud.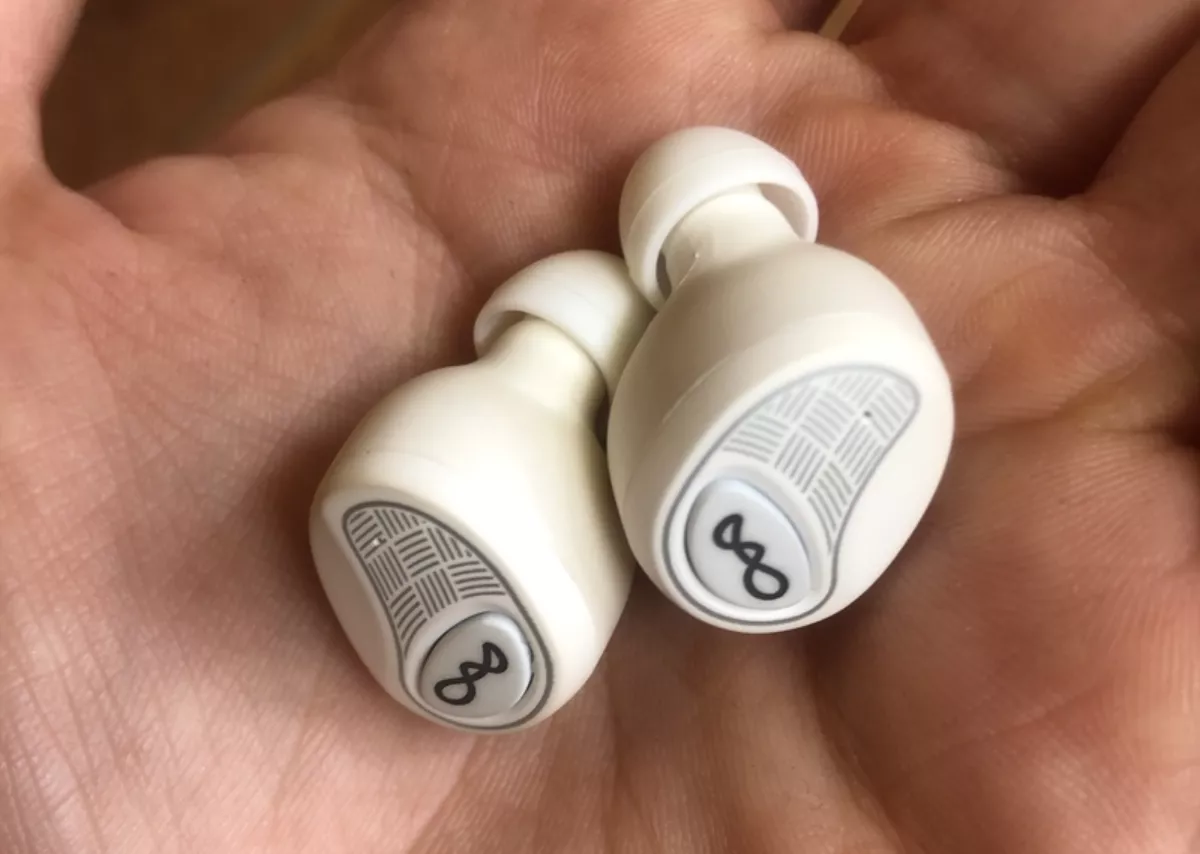 I'm not a big fan of the recent trend of people leaving true wireless earbuds in while they chat with others. The lightness and compactness of the form means that it's nice and easy to pop them in and out without any issue at all.
I was sent the white ones as review units and, although they do look pretty, I've found that I am constantly having to clean them as any dirt that comes out through my sweat is super noticeable.
They fit snugly in my ears and the plethora of silicone tips to choose from means that you will certainly find ones that will work for you.
The blue/white LEDs in the earbuds are subtle and communicate what is going on intuitively and clearly, the fact that it doesn't fully light up the logo does make them feel cheap.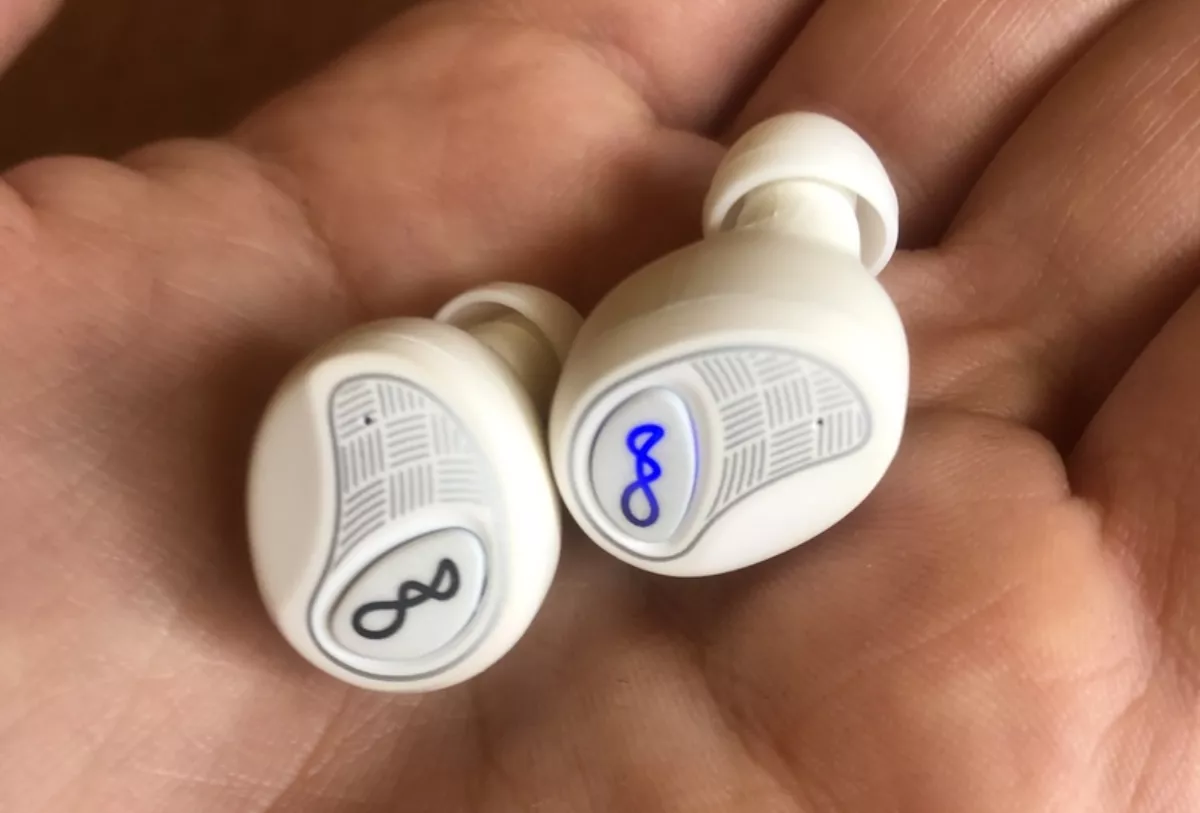 Charging case
The charging case is one that I can't quite make up my mind about – I have been asked twice why I'm carrying a plastic egg around due to the white ovoid's uncanny resemblance.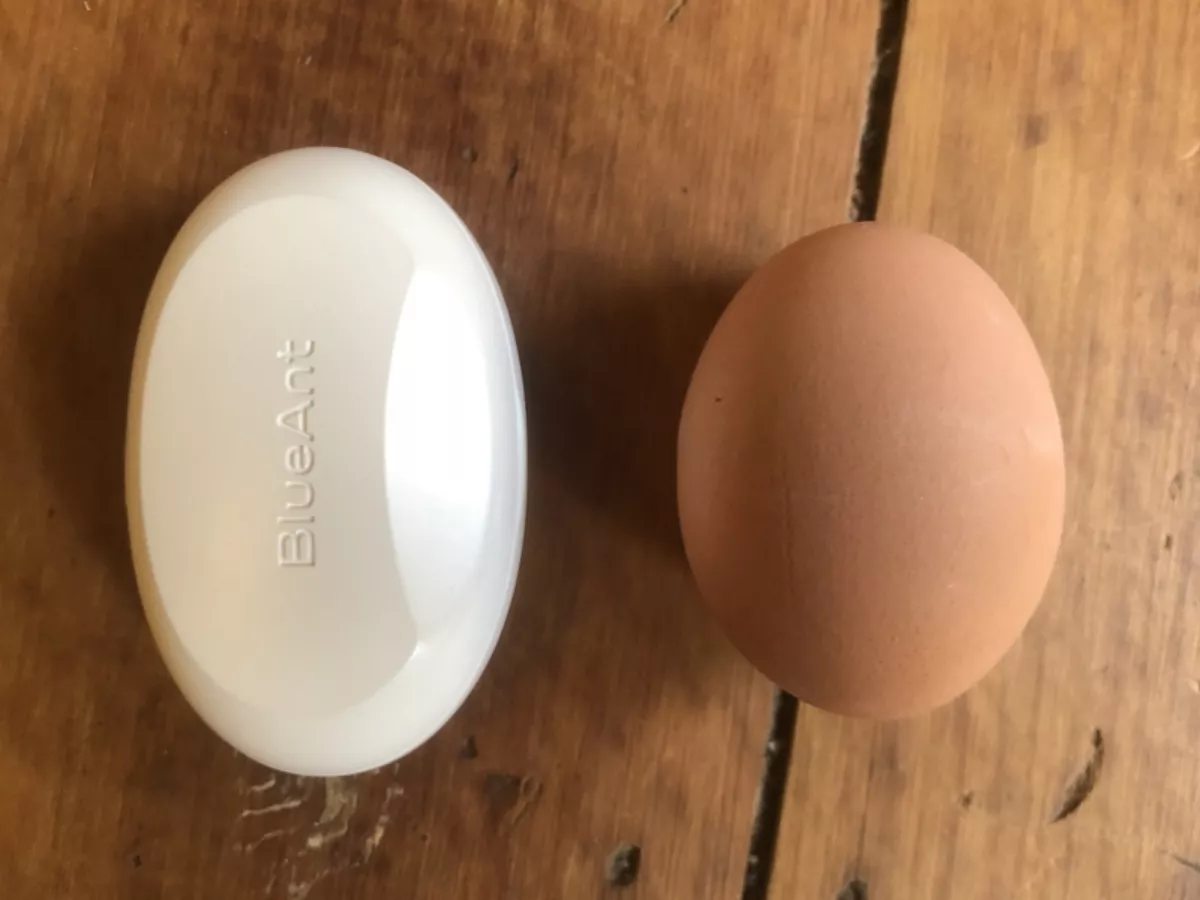 Spot the difference
Despite this, I kinda like the look of it overall.
What I'm not a fan of, is the fact that feels really cheap. The snap-close lid doesn't fit perfectly and so has a tiny bit of creaking give. The 4xLED battery indicator is useful, but to check the status you need to take out an earbud and put it back in.

Note how obvious any scuff marks are on the white
It would be nicer if it had a button you could press or even just open and close the lid.
I did have a little tumble with the case, dropping it from a low height onto concrete and the whole thing kinda split apart. I don't expect them to be fully shockproof, but it does highlight the cheapness of the charging unit.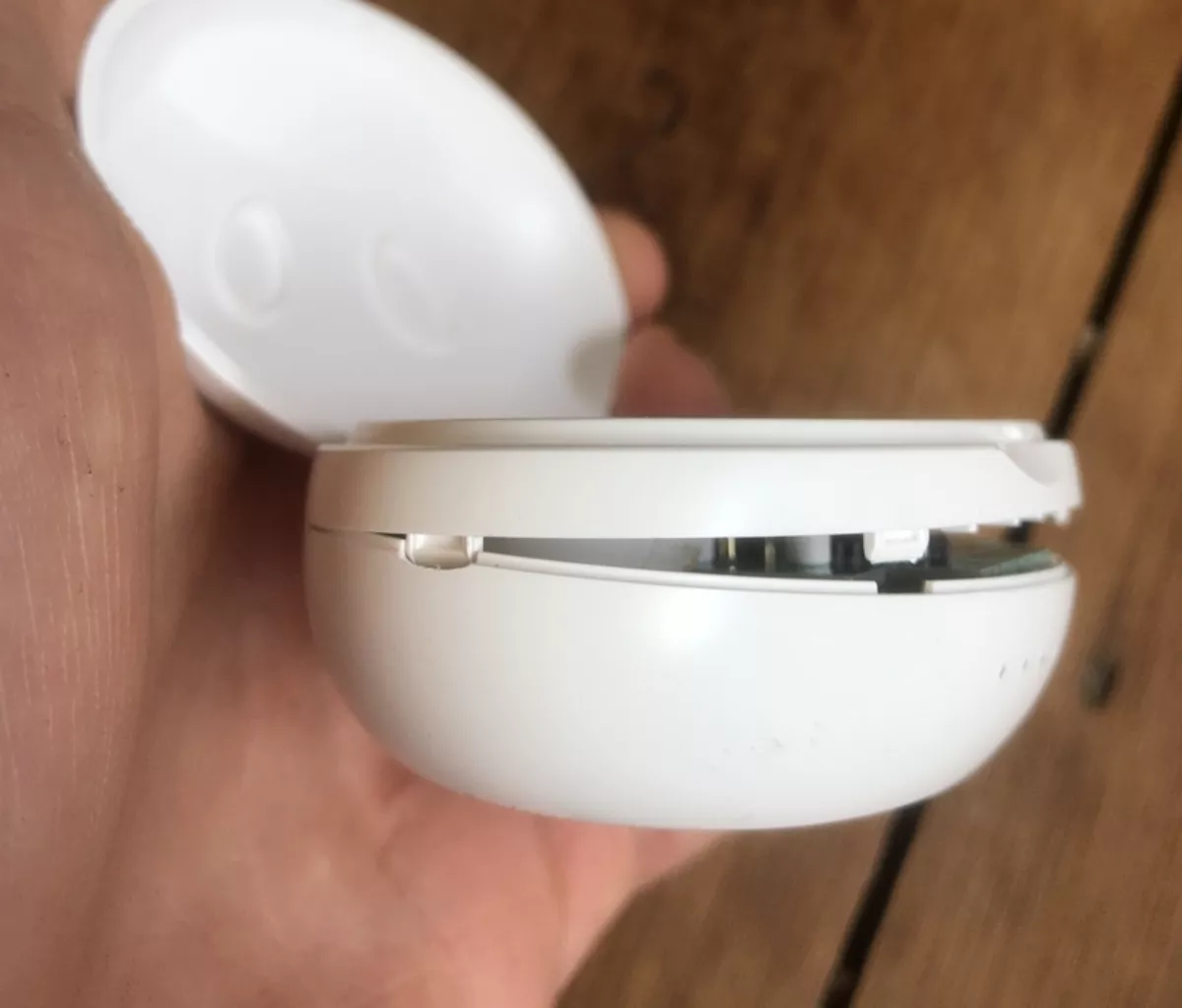 The case still functions perfectly. Note the weak plastic snaps that hold the thing together.
Sound quality
The sound quality is exactly what you'd expect for the price, without noise cancelling.
It's certainly not going to replace any over-ear or on-ear headphones in the same price range, but if you want something at the gym or out for a run they will do you perfectly.
I listen to a lot of podcasts and have had zero issues with clarity or range, and when I've listened to music on them I've never had that moment of 'ugh' that comes with those brands who skimp on audio quality.
The microphone can be a little hit and miss, especially if there is background noise. They generally do better than speakerphone while driving but on a busy street, I've had to switch to the handset to have conversations more times than I'd like.
Overall
At an RRP of AU$169.95, these little guys are great value. And the fact that the company is Australian-owned is a huge bonus.
There is a growing number of these low-pricepoint true wireless earphones coming out. If you don't mind a little compromise when it comes to manufacturing, they can be a really solid choice.
Time will tell where BlueAnt's offering sits in this market, but my intuition tells me that if they choose to keep innovating in this space, they could end up taking the crown.