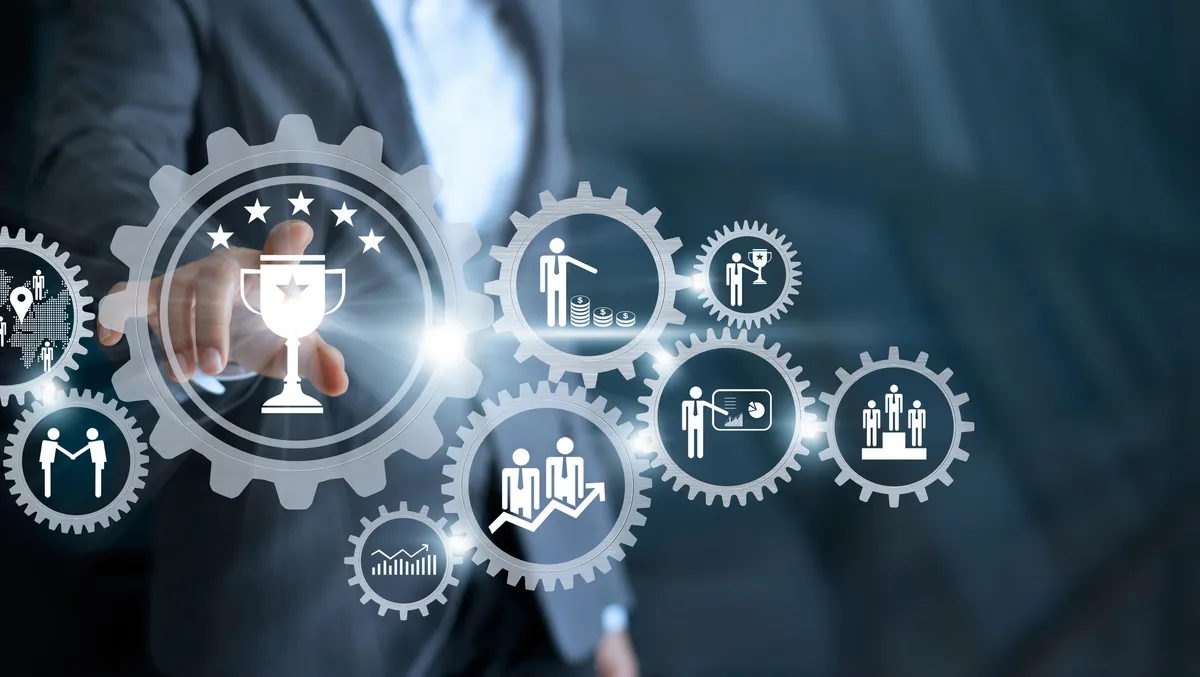 Quandatics found as Talend's APAC Partner of the Year
Talend, a global specialist in data integration and data governance, has announced the winners of its 2022 APAC Partner Awards.
This recognition celebrates select partners from Asia-Pacific that have demonstrated excellence within the Talend partner ecosystem in 2022 and are relentlessly dedicated to helping joint customers overcome complex data integration and governance challenges and provide broad access to trusted data.
This year's Asia-Pacific award recipients include:
APAC Partner of the Year: Quandatics (headquartered in Malaysia)
APAC Emerging Partner of the Year: PT Mitra Integrasi Informatika (MII) (headquartered in Indonesia)
APAC Innovative Partner of the Year: NS Solutions (headquartered in Japan)
APAC GSI Partner of the Year: Deloitte (Deloitte's activities performed in Australia earned the company the award)
MK Lim, CEO, Quandatics, says, "We're proud to be awarded as Talend's APAC Partner of the Year, which recognises Quandatics expertise in enabling customers to turn data into insights, driving additional values for their businesses.
"Quandatics offers comprehensive solutions within the data journey that address organisations' specific data challenges. With a dedicated team of Talend experts, we're implementing data management roadmaps and data pipeline architectures to create highly scalable data platforms that enable accessible and trustable data for our customers across Southeast Asia and Australia."
Additionally, Talend also named Artha Solutions Partner of the Year for The Americas and Keyrus, for EMEA. AWS was recognised as the Global ISV of the Year. Talend also selected Cloudera and Snowflake as Emerging ISV Partner of the Year and Cloud ISV Partner of the Year.
AJ Lim, APAC Channels Director, Talend, says, "A challenging economic climate and the lingering effects of a global pandemic have continued to force businesses to take a hard look at their processes and operations to remain competitive, and access to accurate, trustworthy data has never been more vital.
"Our partners meet customers wherever they are in their data journey, providing proactive solutions and strategies to ensure that they can be certain about their data in uncertain economic times. We're proud to work with such impressive partners in Asia-Pacific, and around the Globe, that demonstrates an unwavering commitment to customer success."
According to the company, Talend partners are highly skilled and trained in building data solutions that help companies deliver healthy data throughout their organisation.
On the whole, Talend offers the only end-to-end platform that combines enterprise-grade data integration, integrity, and governance capabilities to unify data across any cloud, hybrid, or multi-cloud environment.
With Talend's no-code and low-code modules, data experts and business users actively collaborate to make data more discoverable, usable, and valuable organisation-wide. Over 7,250 customers around the world rely on Talend for healthy data and a healthy business.