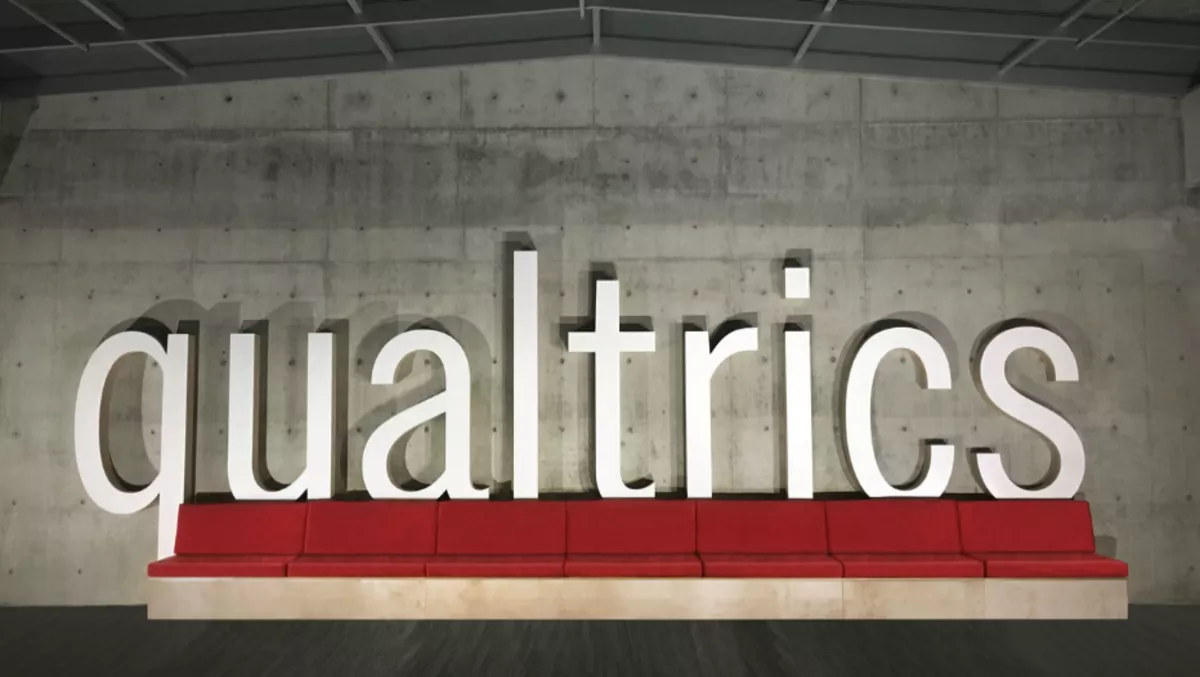 Qualtrics launches new partner network to help MSPs expand
FYI, this story is more than a year old
​Qualtrics has announced its intentions to expand its global ecosystem of partners.
The company has launched Qualtrics Partner Network (QPN), which will provide members with access to the Qualtrics Experience Management Platform technology as well as technical enablement, go-to-market programs and other partner resources.
"Today, we are taking a major step in our journey to transform the Qualtrics Experience Management partner ecosystem into a truly global network of experts. QPN expands experience solutions and services across all industries and geographies, allowing our customers to benefit from the knowledge, expertise, and insights of our partners," says Qualtrics chief corporate development officer John Torrey.
"We are committed to ensuring the success of our partners in the new world of holistic experience management, helping them to build and expand the reach and impact of their solutions in the experience economy.
Qualtrics says experience management is a rapidly growing business imperative in today's world with businesses needing to operate at digital speed and respond to ever-rising customer expectations. This digital transformation has brands increasingly turning to the experiences they provide as a key differentiator.
Previously companies have struggled to monitor, measure and improve these experiences across their organisations, which the QPN hopes to rectify.
The reach of the QPN together with Qualtrics extends to almost every market around the world, with founding members of the QPN including Acumen Solutions, Capventis, CX Solutions, J.D. Power, Kantar TNS, Morpace, Red Pepper, SolutionStream, Ugam, and Walker Information.
The company affirms QPN provides a platform for service providers full of innovation and growth possibilities, aiding them in expanding into the fast-growing experience management market and establish deeper relationships with clients.
"Acumen Solutions is excited to join the QPN. It enhances our Customer and Employee Experience Management services that drive personalised interactions and engagement, increased loyalty and revenue, and decreased employee attrition," says Acumen Solutions On-Demand Analytics managing director David Marko.
J.D. Power chief digital officer Bernado Rodriguez says as products and services continue to become more commoditised, customer experience will drive brand differentiation in the marketplace.
"J.D. Power is working with Qualtrics to help companies understand how to continuously improve their interactions with customers," says Rodriguez.
"J.D. Power, entering its 50th year of focusing on customer experience, brings industry thought-leadership, globally recognised benchmarks and actionable insights to drive customer experience optimisation, by leveraging Qualtrics' XM platform.
Kantar Insights Division chief offer and innovation officer Rosie Hawkins says their long-standing policy is that customer centricity is critical for a thriving organisation.
"We're delighted to be partnering with Qualtrics to help our clients put customers at the heart of every business decision, and prioritise investment by providing them with timely and actionable insights, industry-specific learnings, and advanced analytics," says Hawkins.
Ugam co-founder and CEO Sunil Mirani says they see QPN as a real advantage.
"As a part of Ugam's mission to help clients accelerate their digital transformation, we are delighted to partner with Qualtrics and proud to be one of the first companies to be part of QPN. We are confident that Ugam's data and analytics solutions, coupled with Qualtrics' Experience Management Platform, will further empower our customers with actionable insights to make impactful business decisions," says Mirani.