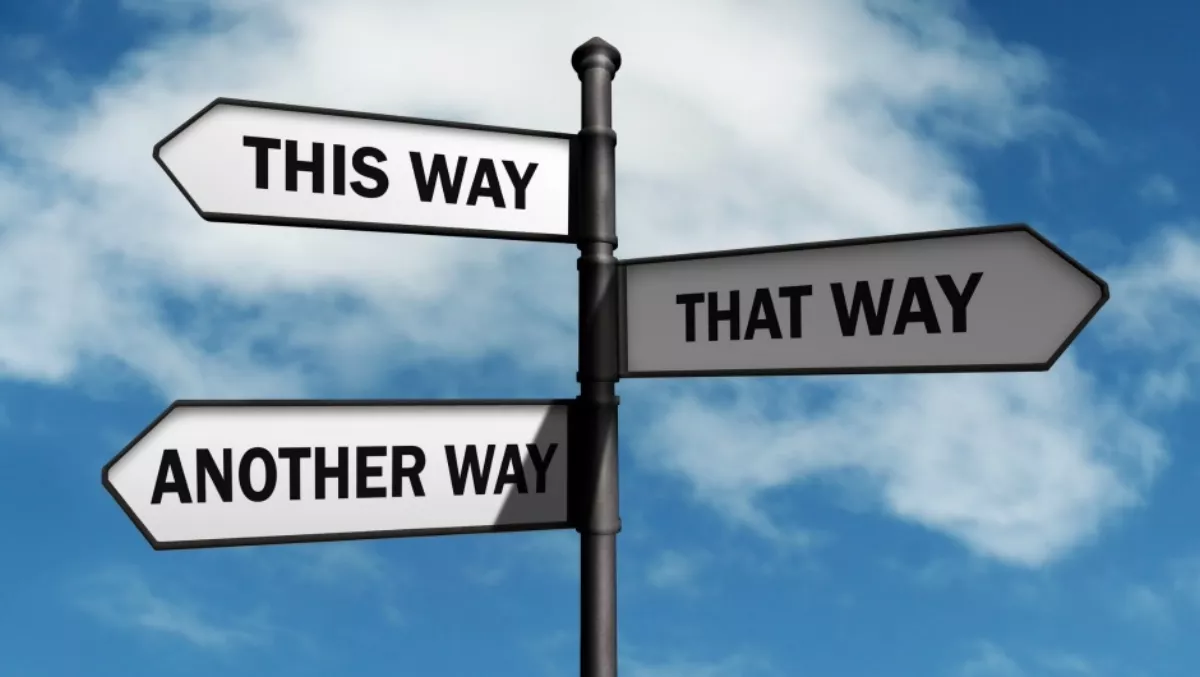 Private or public... why not both? The Hybrid Cloud Is here
FYI, this story is more than a year old
The public cloud has become an invaluable tool for small and medium businesses (SMBs) to obtain adequate storage solutions to fit their backup, archiving, and day-to-day operational needs. But for the sake of security, costs and other elements, a private cloud solution may sometimes be a better answer for these businesses and organisations. Here are just some of the strengths and benefits of both approaches for SMBs.
Accessibility and Usability
Public cloud services are renowned for their ease of use and universal accessibility. This is in comparison to the traditional view of storage infrastructure being large clunky servers that require armies of IT staff to set up and configure for easy access. Their decentralised nature is also a boon for those who access data and files across a number of different devices.
QNAP has taken great steps in simplifying NAS hardware, software, and accessibility. Available in small desktop form factors with one-click setup and web-based management, QNAP NAS are easy to set up, install and use on a daily basis. Mobile apps and utilities for PCs and Macs are also available to streamline remote access and file synchronisation between devices.
Security, Reliability, Costs
Hearing about a public cloud service being hacked is unfortunately becoming an all-too-common occurrence in today's world. Large cloud services that host vast amounts of data from countless businesses and personal users are magnets for hackers and other online criminals. Potential downtime that may occur due to these attacks also has the potential to paralyse small businesses that rely on public clouds for their day-to-day storage needs.
From military-grade encryption, integrated antivirus, IP address whitelists and blacklists, QNAP NAS comes with an assortment of security features to protect data. As the QNAP NAS is fully under your control as well, downtime can be resolved easier and quicker than waiting for a public cloud service to acknowledge and fix issues.
Another potential long-term concern is the potential for escalating costs in expanding the storage capacity and features of a public cloud account. With straightforward costs and a wealth of free bonus features, QNAP NAS provides a solution that has no hidden costs, contracts, or other constrictions.
The Hybrid Cloud Is here
QNAP realises the strengths and benefits of both private and public clouds. With QNAP NAS, public cloud services can be directly integrated and their benefits fully leveraged to benefit businesses and organisations. With QNAP Hybrid Backup Sync, you can build a secure-yet-flexible hybrid cloud solution, allowing you to create a cost-efficient and more secure IT environment. Supporting a wide range of public cloud services, Hybrid Backup Sync enables you to easily back up files from QNAP NAS to cloud storage for automatic or manual data recovery.
Public and private cloud services should be equally considered to ensure that your company's data is protected while providing the benefits of easy access and usability. With QNAP's hybrid cloud solutions, the best of both clouds is easily realised.