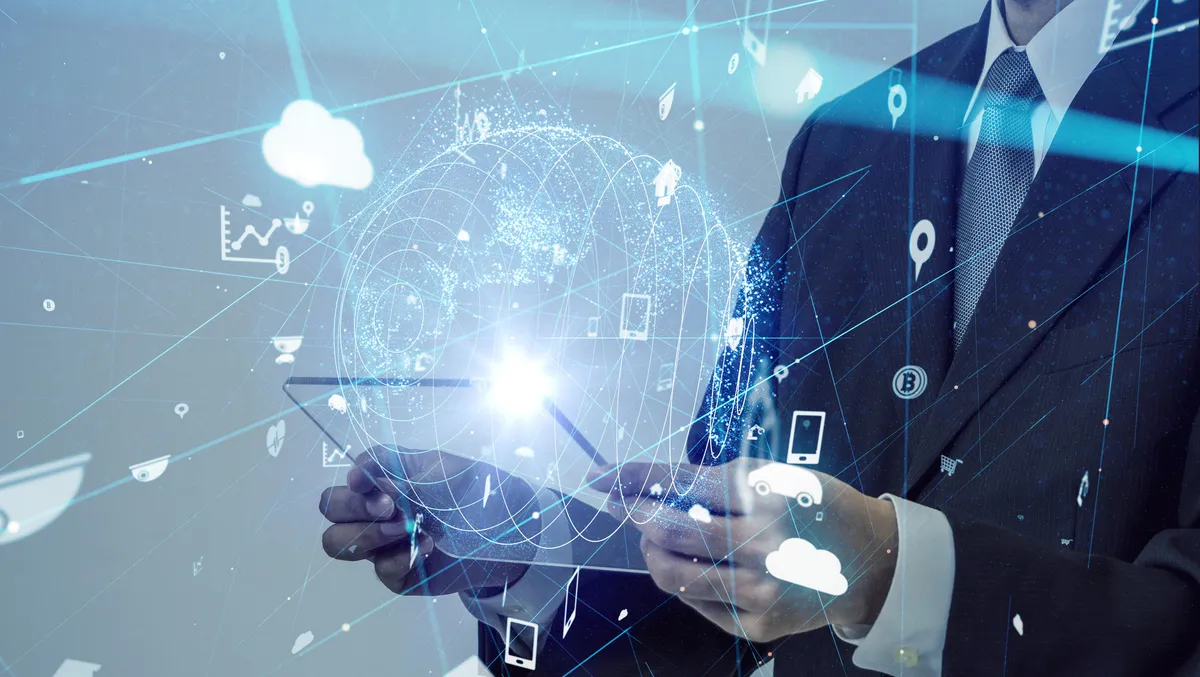 Pitney Bowes unveils a cloud workplace management solution
Pitney Bowes, a global shipping and mailing company that provides technology, logistics, and financial services, has announced the launch of its new proprietary Smart Access Management (SAM) software solution. Launching first in Australia, New Zealand, and the United Kingdom, SAM will be rolled out globally later in the year. SAM enables organisations to create a welcoming, secure, and compliant environment for visitors, contractors, and staff.
SAM has been designed to help organisations more efficiently manage the movement of employees, visitors, and contractors across multiple sites from a single, centralised online portal.
"Pitney Bowes has been supporting organisations across ANZ with digital visitor management solutions for more than ten years. Customer feedback has helped Pitney Bowes create a product, which more directly meets the changing needs and expectations for visitor and people management and augments the existing Pitney Bowes portfolio. As such, SAM now includes key new features like facial recognition, as well as the ability to create an unlimited number of workflows for different visitor types," says Venkat Rao, vice president and country head for ANZ, India and ASEAN at Pitney Bowes.
"As SAM is built on Pitney Bowes's internal software platform, updates can be rolled out and new features, such as facial recognition, unlimited custom workflows, a mobile companion app, and workspace management–added more seamlessly. Additionally, the new solution is simple to set-up, which ensures it supports frictionless integrations into existing technology stacks."
The new cloud-based solution is fully customisable and scalable, allowing businesses to create workflows for different visitor types while customising the user experience, including branding, registration fields, and health and safety messaging.
Organisations can also set access restrictions to elevate their health and safety compliance and account for everyone onsite in an emergency.
With comprehensive monitoring and reporting capabilities, SAM lets organisations quickly run real-time reports and monitor onsite behaviour to ensure everyone is safe and their presence is recorded and stored in a secure, real-time database.
"Pitney Bowes has been at the forefront of change for more than 100 years of operations, and the new SAM solution is designed for the new era of hybrid work. SAM lets businesses move beyond simply managing the movement of people between sites. It's designed to automate visitor, staff, and contractor management processes while using technology to comprehensively monitor, track, and record information for improved safety, security, and compliance," adds Rao.
"Pitney Bowes is committed to helping businesses seamlessly manage people and processes while maintaining safety and security. As the SAM solution continues to evolve, additional features will be added. Some of these are already in development, including single sign-on (SSO), geofencing, workspace management, and enhanced integrations. Pitney Bowes will also be rolling out a companion mobile app for the SAM solution to further improve the user experience and help drive greater business success and streamlined people management for customers."
Pitney Bowes SAM is available now in various options to accelerate registration for occupied and unattended receptions, including kiosk, desktop, or countertop devices. In addition, the solution fits into the larger ecosystem of offerings supplied to clients via the PB360 platform of services, which is hosted and powered by Amazon Web Services (AWS).