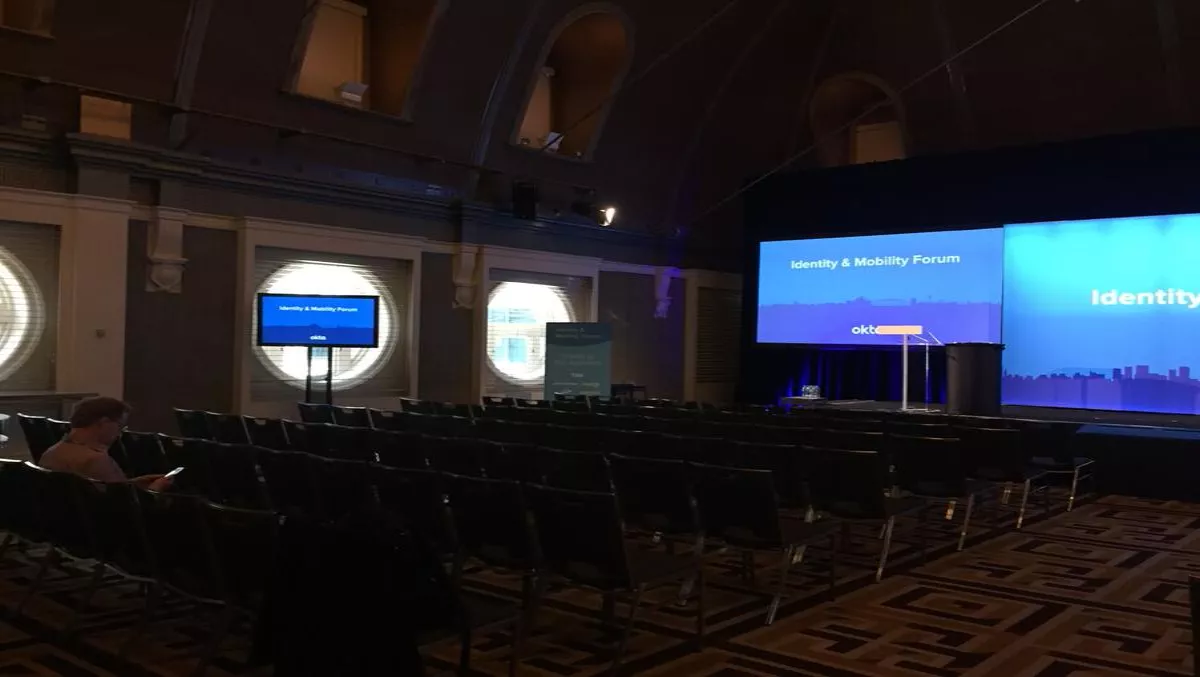 IN PICS: Okta's Identity & Mobility Forum 2016
FYI, this story is more than a year old
It's a cloud and mobile world, and we're just living in it.
Those were the words sprawled across the screen at Okta's very first Identity and Mobility forum down under.
Okta is an enterprise software company headquartered in San Francisco that focuses on identity and access management.
The company's Identity and Mobility forum has just kicked off in Sydney at the inner city Westin Hotel. There are around 300 partners, customers and industry movers and shakers expected to be in attendance.
The organisation has a few thousand enterprise customers in locations around the world, including APAC.
Speaking at the forum, Graham Pearson regional VP of Okta APAC, puts emphasis on the fact that the company's customer base for APAC are all home brand names.
"We've had extreme growth and we're obviously very happy with the way that it's going. I'd love to be proven wrong, but I think that we are by far the number one identity management vendor now in Australia," he says.
Frederic Kerrest and Todd McKinnon co-founded the company after realising there was a space in the market that they could fill.
We're live from the event.