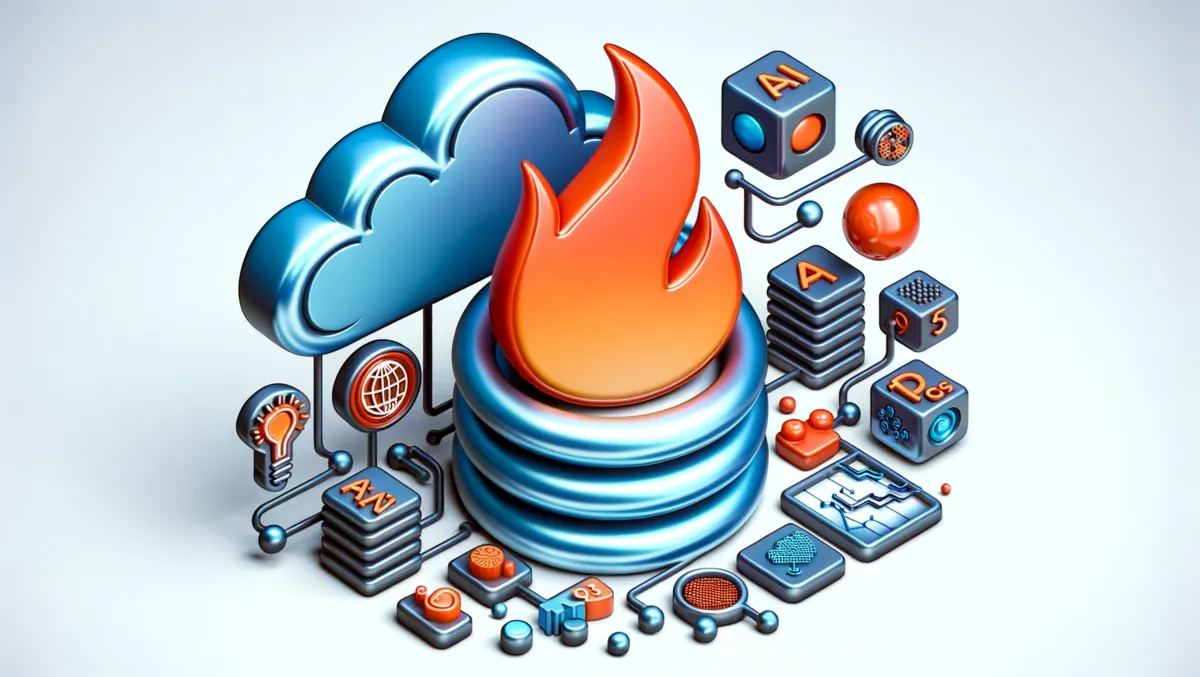 Oracle upgrades MySQL HeatWave with new AI capabilities
Thu, 21st Sep 2023
By Sean Mitchell, Publisher
Oracle has unveiled significant improvements to MySQL HeatWave during the Oracle CloudWorld event in Las Vegas. These enhancements include the introduction of vector store, generative AI, advanced in-database machine learning features, MySQL Autopilot improvements, and the novel HeatWave Lakehouse functionalities. Additionally, there is now support for JavaScript, an acceleration of JSON queries, and the provision for new analytic operators.
One notable development is the vector store, currently in private preview, which empowers customers to utilise large language models (LLMs) with their unique data. This promises more precise answers as compared to models that rely solely on publicly available data. Edward Screven, Oracle's chief corporate architect, mentioned, "We've previously added real-time analytics with the best price-performance in the industry, automated machine learning, lakehouse, and multicloud capabilities to HeatWave. Now vector store and generative AI bring the power of LLMs to customers, offering an intuitive way to interact with enterprise data and secure accurate responses crucial for business."
Generative AI and vector store will now enable documents in various formats, such as PDF, to be ingested and stored as embeddings generated through an encoder model. This feature enhances the accuracy of responses to user queries by identifying the most analogous documents.
MySQL HeatWave's AutoML now delivers in-database machine learning with a comprehensive automated pipeline for model training. This negates the need for customers to shift data to a separate machine learning service. The latest capabilities include support for HeatWave Lakehouse, which broadens the range of data available for machine learning, and text column support that facilitates machine learning tasks on text columns.
Another pivotal update is the enhancement of the MySQL Autopilot, which uses machine learning to bolster performance and scalability. This automation learns from previous query executions to refine future query plans. The recent updates to MySQL Autopilot consist of Autopilot indexing, auto compression, adaptive query execution, and auto load and unload functionalities.
Furthermore, developers can now script stored procedures and functions in JavaScript and execute them within MySQL HeatWave. This ensures better performance as data transfer between the database and the client is eliminated. The inclusion of new analytic operators and a bulk ingest feature further strengthens MySQL HeatWave's capabilities.
Steve McDowell, principal analyst and founding partner at NAND Research, remarked, "The MySQL HeatWave engineering team is clearly doubling down on AI and machine learning innovation." He also praised the team's approach, noting their flexibility and commitment to an open, collaborative model.