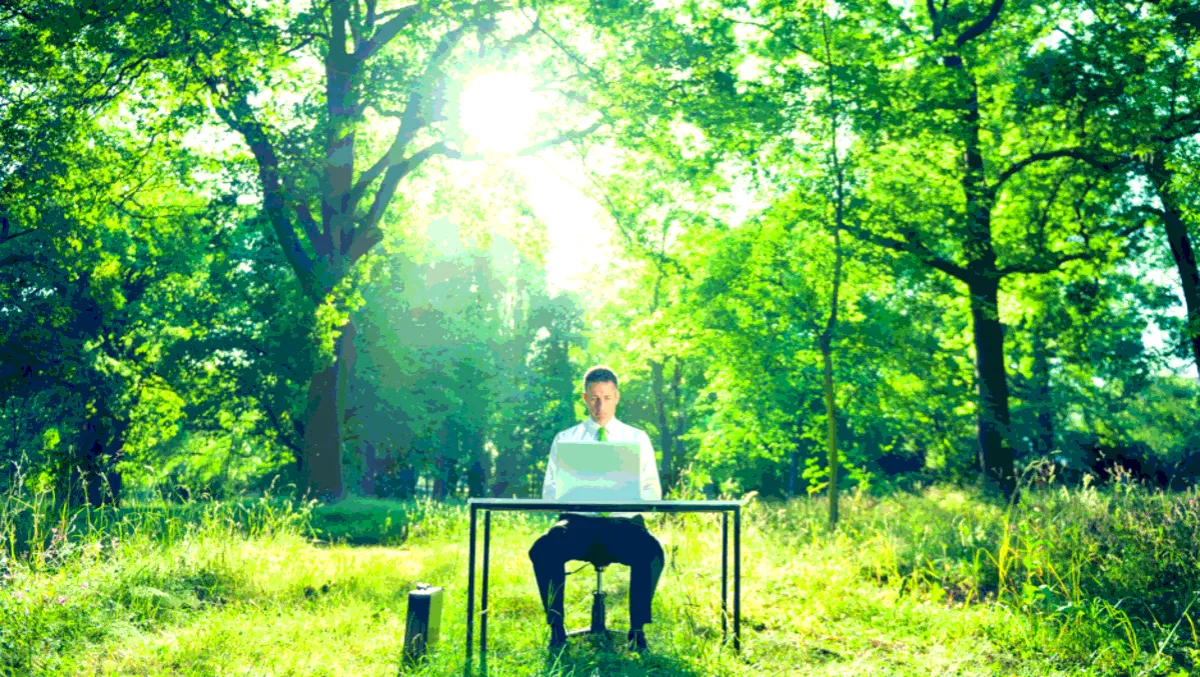 Opportunities abound with Connected Workspace revolution – are you ready?
Mon, 3rd Sep 2018
FYI, this story is more than a year old
By Ashton Young, Editor
The mobile workforce. Undoubtedly one of the buzzwords in recent times, and for good reason.
Illustrating the rapid and overwhelming movement, a global survey of 20,000 businesspeople by flexible workspace provider Regus found more than half worked outside a designated office half the week.
Flexible work has surged with the proliferation of mobile devices and broadband, but despite this, it's only recently that joined-up and secure services have begun to provide remote workers with equal presence with those constrained inside the four walls and firewalls of their employer's premises – providing a huge opportunity for partners.
"At Ingram Micro we see now more than ever that SMBs need access to the right tools to make collaboration easier, especially with staff demanding flexibility to work from anywhere on any device," says Ingram Micro Cloud Services national sales manager Aroon Wadvani.
Today there is an abundance of point business technologies in the cloud to boost productivity, slash costs, amplify talent, exalt customers, and transform operations for the flexible 'Connected Workplace'.
Ingram Micro says the challenge for trusted advisers lies in bundling this dizzying array of technologies that span collaboration, voice, storage, and security among many others into a sound and simple solution to deliver the biggest bang for their customers' buck.
According to Ingram Micro, partners that will flourish in this burgeoning industry are those that move from recommending disparate technologies, to weaving their own intellectual property that combines solutions with secure and managed delivery into repeatable products.
In light of this, in May this year Ingram Micro ran workshops to narrow alternatives and deliver quality advice in collaboration with five key vendors in this space that enable a reseller partner to compose a compelling solution for business customers looking to implement a Connected Workplace.
These five solutions are:
Dropbox for Business 

Microsoft 365 Business 

Net Connect by Northbridge Secure 

ConnectWise 

National Broadband Network
"Knitting the whole cloud ecosystem together is Ingram Micro's cloud orchestration and billing offerings - Cloud Marketplace, our SMB reseller portal, and CloudBlue, a hyperscale cloud platform for managed service providers, telcos, big value resellers, and distributors to automate high volume opportunities," says Wadvani.
"We see a great opportunity for our partners as the trusted advisor to their customers to embrace advantages of cloud technologies in many areas.
National Broadband Network Business ICT channel manager Craig Bovaird says every month they add another 20,000 businesses to their network footprint, helping to power the solutions the ICT channel delivers to enable connected workplaces to their business customers.
"We know that digitally mature businesses are more likely to have increased growth and productivity and with the vendor solutions that Ingram Micro can provide partners, they truly have a toolbox for delivering the digital revolution," Bovaird says.
Microsoft 365 Business senior product marketing manager NIcolas Chritton says they're focusing on enabling a straightforward platform for partners.
"Everything has been made simple and affordable, so partners can focus on adding more value instead of dealing with multiple platforms and basic IT issues," Chritton says.
Ingram Micro asserts the Connected Workplace creates value chains, attracts the smartest talent, and will 'detonate' an explosion in intellectual property for partners, customers, and their mutual business valuations.
The question is, when will you schedule a Connected Workplace discussion with your customers?
Ingram Micro's Connected Workplace eBook provides invaluable insights to help partners learn more on how key cloud vendors are providing solutions to enable you to provide greater value to your customers.