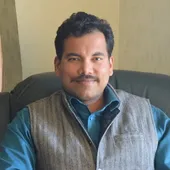 By Gaurav Sharma, Journalist
OpenSolar, a software company focused on empowering solar installers with an accurate and cost-free solar design and sales platform, and Solar Outlet, one of Australia's largest online distributors of solar panels, inverters, batteries and complete kits, have announced a partnership. Together, the companies will provide an all-in-one solution for designing, selling and purchasing solar projects.
"Our integration will remove a significant amount of guesswork and manual data entry by the solar professional. According to one of the early beta testers, it's easier than ordering a pizza online," says Jimi Gatland of Light Touch Solar.
After projects are designed and sold on the OpenSolar platform, solar professionals can instantly add the entire kit list to the new OpenSolar cart and buy the equipment from Solar Outlet. The system provides real-time equipment availability as they design, allowing them to sell only what they know they can install.
In addition to per-project purchasing, the new hardware ordering function simplifies bulk ordering while still allowing professionals to enjoy their usual trade prices and discounts without pen and paper tracking and time-consuming phone calls.
"A fast-moving market like Australia needs better tools that take less time," adds Rami Fedda, co-founder of Solar Juice, parent company to Solar Outlet.
"That's why we are excited to partner with OpenSolar and offer a design solution that provides stock updates and product alternatives in real time so that solar professionals can sell products that are actually in stock, and avoid costly change orders."
"Solar professionals have one of the hardest and most important jobs in the world," notes Maaike Gobel, head of Asia Pacific at OpenSolar. "Yesterday's hardware ordering tools involved using pen and paper to manage their stock, making phone calls to distributors to get the best prices, and spending time double and triple-checking their orders to ensure accuracy."
"But today all that hassle goes away. We want to see a world powered by sunshine, so it's critical that barriers to productivity are removed."
Hardware ordering on OpenSolar is intended to continue to break down silos in the solar installer's workflow so that their businesses can grow unimpeded. This post-sale functionality is offered at no additional cost to the professionals or their customers, just like the rest of OpenSolar's free-of-charge design and sales platform.
There are several benefits to using the OpenSolar platform for solar professionals.
The platform provides completely customizable, interactive proposals with multiple system options and fully integrated financing. The companies even get notified in real-time when customers read their proposals.
The platform has an ever-growing list of integrated solar finance providers, which means the customer can get approved for financing without ever leaving the proposal. Notably, these proposals are presented with the option to layer in high-resolution aerial imagery and 3D data powered by Nearmap data on a project-by-project basis. There is also a built-in CRM, as designs and proposals work better when there's a fully featured lead capture and customer relationship management (CRM) system to manage customers.
The OpenSolar platform has multi-device support, and its application programming interface (API) enables clients to plug OpenSolar into their CRM and other systems they have chosen for their business.