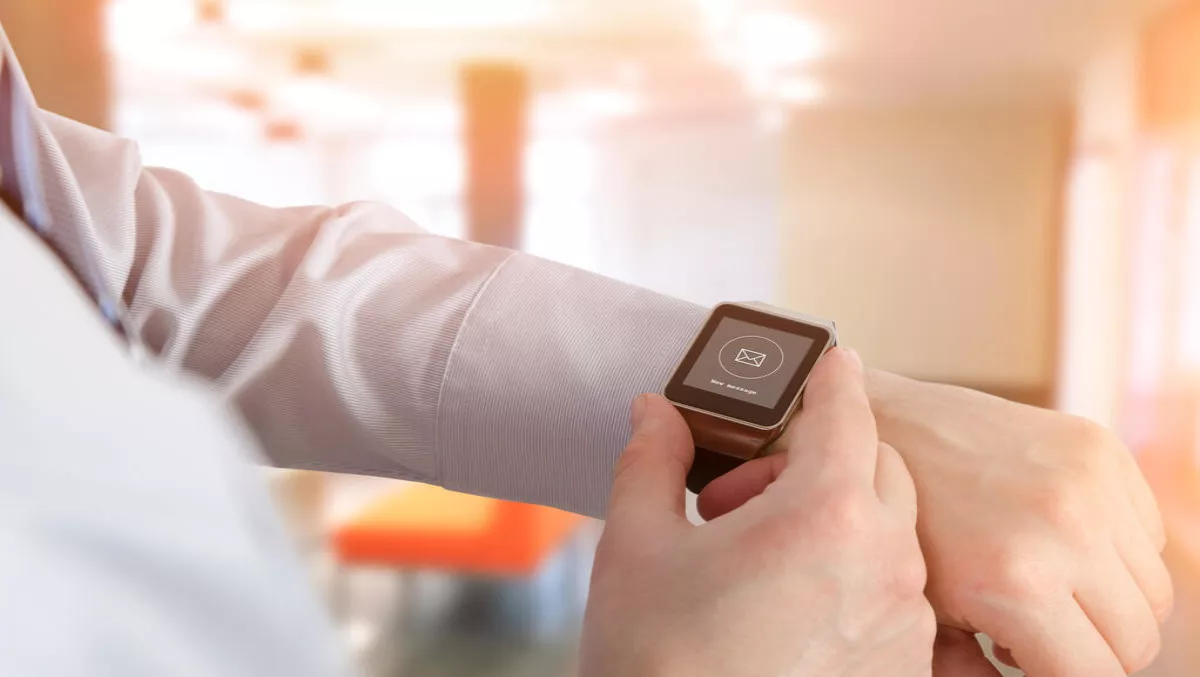 No sign of wear in the wearables market with double digit growth
FYI, this story is more than a year old
The International Data Corporation (IDC) has released the results of its new Worldwide Quarterly Wearable Device forecast – and it's positive news.
The popularity of wrist-worn devices (including watches and wristbands) will continue to be the major driving forces behind the wearables market as a whole.
Furthermore, lesser-known wearable products like clothing and earwear will undergo market-beating growth in the years to come.
IDC forecasts vendors will ship a total of 121.7 million wearable devices this year alone, which represents a whopping 16.6 percent increase from the 104.4 million units shipped in 2016.
And IDC doesn't expect this growth to slow, with shipments forecast to reach 229.5 million units in 2021, representing a five-year compound annual growth rate (CAGR) of 17.2 percent.
"We expect the most innovation and development in the wearables market to take place on the wrist," says Ramon T. Llamas, research manager for IDC's Wearables team.
"It's the ideal location for users to collect, view, and interact with data and applications, and the point to execute tasks like responding to notifications or communicating with other people and devices. Layer on top of that varieties in style, design, segment, and feature set, and wrist-worn wearables are poised to remain well out in front of the market."
Aside from wrist-worn wearables, IDC expects clothing and ear wear will develop rapidly as feature sets emerge – despite being small in volume and market share.
Examples of this 'niche' market that IDC uses includes personal assistants that are built in to earworn devices or clothing that tracks your vital signs and transmits them to your doctor.
"Other factors fueling growth in the wearables market will be the inclusion of cellular connectivity along with improved sensors and algorithms," says Jitesh Ubrani senior research analyst for IDC Mobile Device Trackers.
"Not only do these technologies provide increased accuracy, but they also make it possible for companies to sell wearables through new channels and more importantly, to new customers."
As expected, both smartwatches (capable of running third-party applications) and basic watches (which do not run third party applications) will comprise the majority of wearable devices throughout the forecast.
The major drivers will be Apple and Android Wear, however IDC asserts the market will also see new entrants running on their own proprietary operating systems (i.e., Fitbit's own Java-based operating system and Garmin's Connect IQ).
Meanwhile, basic watches will see their volumes swell past smartwatch volumes by adding wearable technology to traditional watches
While IDC says there will always be a place for wristbands in the market given their simplicity, they will have only a 1.9 percent CAGR across the forecast period.
Clothing will trail far behind wrist-worn wearables, capturing single digit market share but outperforming the overall market in terms of growth.
Earwear (excluding Bluetooth headsets) will likewise maintain single-digit market share, but will enjoy the fastest growth of any product within the market.
Jewelry, clip-on devices, non-AR/VR eyewear and any devices that do not fit neatly into IDC's listed products fall into the Others category. These tend to target specific users and have only a handful of vendors offering them.