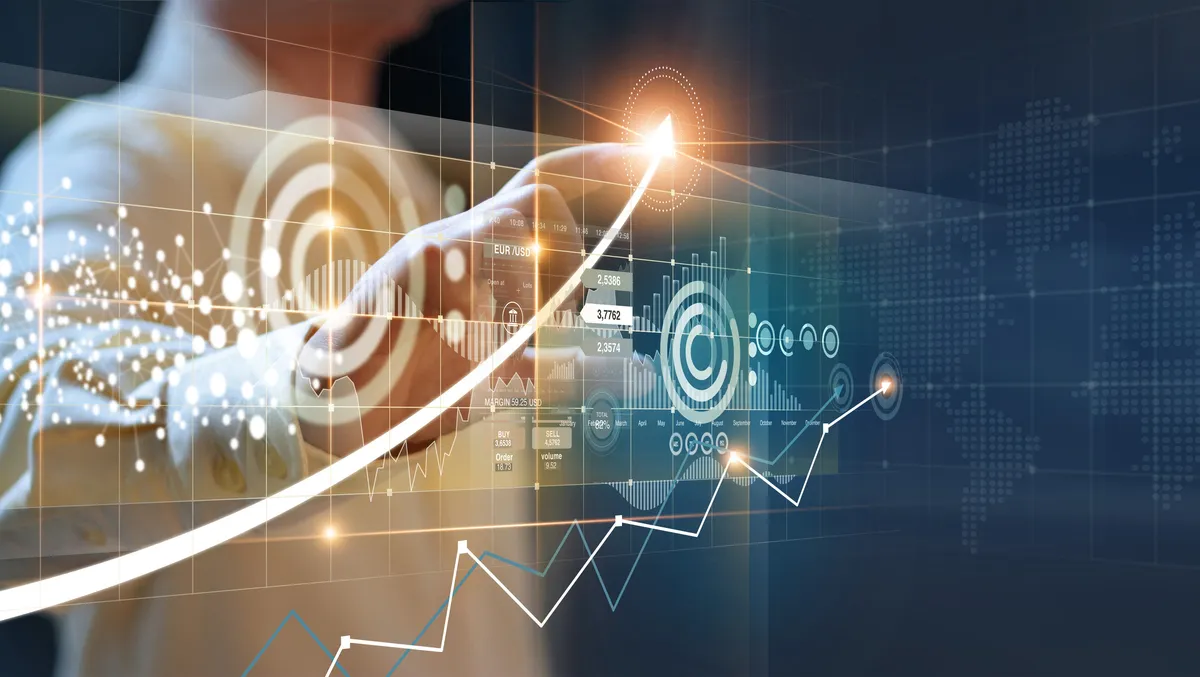 Next-gen computing market to be worth $783.64Bn by 2033
The next-generation computing market revenue is predicted to be worth US$136.46 billion in 2023, and rise to US$783.64 billion by 2033, according to a new report from Future Market Insights. Demand is expected to increase at a CAGR of 19.1% over the course of the projected period.
Adoption is reaching its peak due to the new computing architectures' ability to fulfil the needs for data processing, transfer rates, and energy usage. Healthcare, IT & telecom, manufacturing, and other industries are just a few of the industries that the market participants serve with a variety of services solutions.
Innovators in the field of next-generation computing include Hewlett Packard Enterprise, Huawei, Hitachi, IBM, and Dell Technologies.
According to the researchers, businesses are vying for control of a substantial chunk of the booming information storage industry.
Quantum and neuromorphic computing, among other emerging technologies, are still in their early stages of research. Therefore, in order to scale these technologies, a qualified workforce is needed for the research and development of the products and solutions for next-generation computing.
The increased use of technologies like 5G, AI, and ML has enormous development potential. Governmental agencies and corporate giants such as Goldman Sachs Group, Lockheed Martin, NASA, and others are funding these technologies.
Due to advantages like remote access and practical storage, businesses across all industries are increasingly adopting cloud services, which drives the demand for next-generation computing.
Key takeaways from Future Market Insights includes the following:
By 2033, the United States is likely to rule the next-generation computing market, with a CAGR of 7.2%.
The next-generation computing market increased at an 8.2% CAGR between 2018 and 2022, citing FMI's study.
The expansion in China is anticipated to expand at an adequate CAGR of 8.4% by 2033. China's market is likely to generate a share of US$ 233.3 billion by 2033.
Japan's next-generation computing market CAGR is likely to be 5.4% by 2033.
Between 2023 and 2033, the next-generation computing sector is likely to increase in India with a size of US$ 9.72 billion.
The expansion in the UK is anticipated to expand at an adequate CAGR of 8.2% by 2033.
The average growth of the next-generation computing industry is expected to be around 1.19x between 2022 and 2023.
Based on end-use, the BFSI industry is expected to dominate the market with a CAGR of 9.3% by 2033.
Based on the offering, cloud-based service is projected to lead the market with a CAGR of 21.5% by 2033.
Future Market Insights has also highlighted key strategies in business. This includes the fact that businesses are investing in cutting-edge technology like quantum computing and blockchain.
Start-ups are aided in their expansion by government grants, venture capital investments, and corporate alliances. In addition, the growth of next-generation computing start-ups is being driven by the desire for faster computing performance, access to larger data sets, and advanced analytics.
In November 2021, it was revealed that IBM's "Eagle" processor, which includes 127 quantum bits, would debut. The processor is a step toward using the computational power of devices based on quantum physics, the researchers state.
Computer chips with AI power, such as Intel's Xeon processors, operate more swiftly and efficiently than traditional CPUs. The company has also made large investments in the development of quantum computing, which might fundamentally alter how computers handle data.