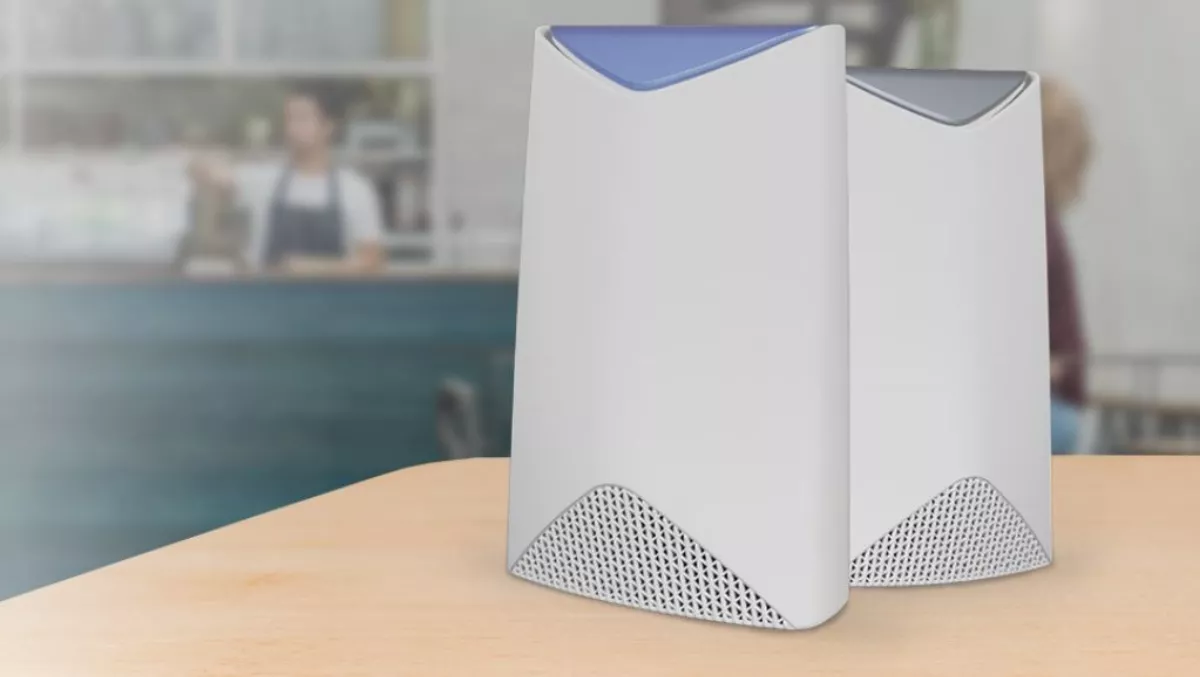 Netgear debuts DIY Wi-Fi for small businesses
FYI, this story is more than a year old
Netgear, a provider of networking devices that power small and medium-sized business (SMBs), is introducing the Orbi Pro WiFi System to provide growing businesses with secure, reliable, and fast Wi-Fi.
The Orbi Pro Tri-band system for small businesses joins the Orbi Tri-Band Home Wi-Fi System product family as the industry's first purpose-built WiFi solution specifically designed for small business owners to install themselves.
Orbi Pro is supposedly the perfect Wi-Fi solution for commercial locations such as professional offices, restaurants, retail, or bed and breakfast inns, which would benefit from easy to set up Wi-Fi.
With Orbi Pro, there is no wiring, professional installation, or added IT costs.
Nader Attar, Netgear senior product line manager says, "Many small businesses would find value in having Wi-Fi for their guests, employees and business systems, but the cost and complexity of setting up and managing such a network is beyond their means.
"The Orbi Pro Tri-band WiFi System guided install allows anyone to set up separate WiFi for guests, employees and business traffic.
"The product is designed to complement office décor and sit unobtrusively anywhere or be mounted out-of-the-way.
Netgear's patented FastLane 3 Technology is made up of three critical components: Tri-band Wi-Fi, a dedicated Wi-Fi link from the extender to your router, and optimised antenna design.
The Orbi Pro Tri-band WiFi System includes an AC3000 router and matching satellite engineered to cover a site of 460 square meters, and up to 920 with two add-on satellites.
With setup and management features that make it easy to add Orbi Pro satellites to cover larger areas, Orbi Pro delivers enterprise-class Wi-Fi and advanced router features.
The device comes with three pre-defined Wi-Fi networks for traffic separation: an administrative network for business connectivity, an employee network for internet access, and a guest network for visitors to enjoy the internet.
It aims to deliver a seamless Wi-Fi performance to keep the user's company, employees, and customers online, for up to 40 simultaneous connections.
Orbi Pro AC3000 Tri-band Wi-Fi System for small businesses is available now through authorised Netgear partners and other reseller channels and eCommerce sites at an RRP of AU$849.