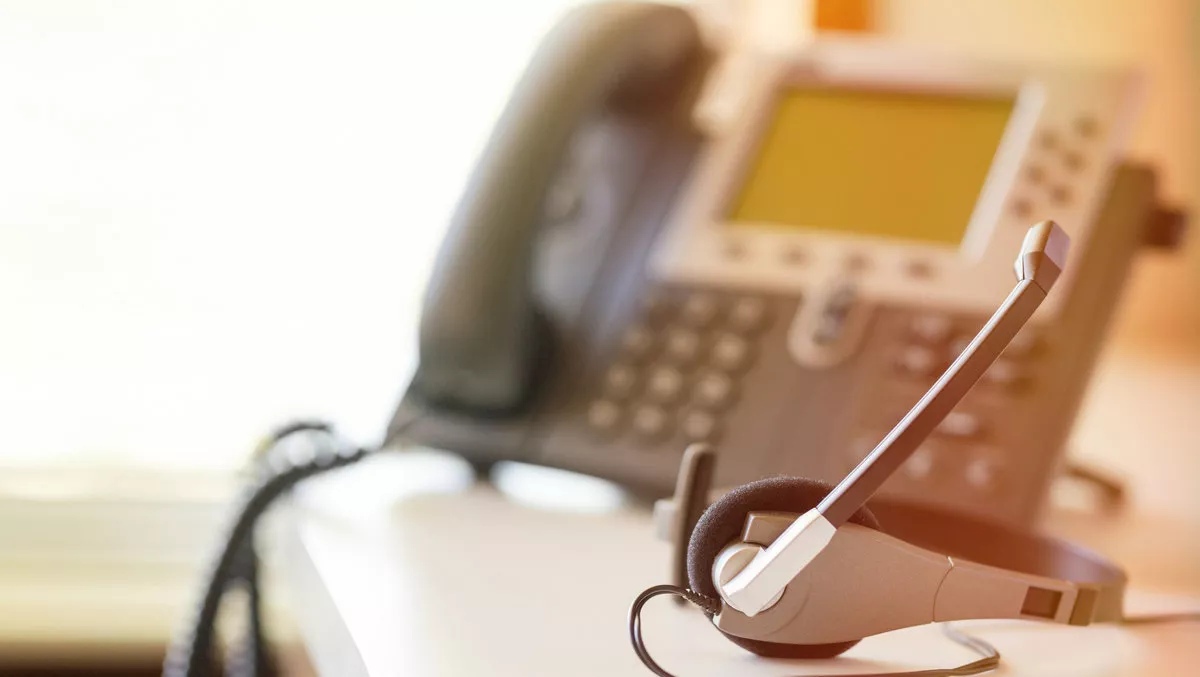 Moving away from ISDN: Why SIP is better for the public sector
Mon, 24th Jun 2019
FYI, this story is more than a year old
The wave of digital transformation sweeping through organisations across the globe is impossible to ignore.
This trend has implications for telecom service providers and their infrastructure, resulting in a move away from existing ISDN-based core networks.
In Australia, Telstra has already announced that it will no longer sell any new ISDN services, with a view to switching off the ISDN network entirely by 2022.
The impact of these changes on the public sector is particularly significant.
Public sector institutions by their very nature tend to be highly risk-averse.
Changes to business processes and their underlying technology need to be very carefully considered.
Public sector organisations need to consider two of the main aspects of all-IP migration as they undertake this important transition: connectivity and management.
Smooth Connectivity - the Core to All-IP Success
The existing communications infrastructure of many public sector bodies tends to be focused on an on-premises PBX with a local PRI connection.
With telecom carriers transitioning their infrastructure from TDM to VoIP and shutting down their class 5 switches, they are forcing their customers to move from traditional TDM-based connectivity to SIP trunks.
SIP trunks, by their very nature, offer flexibility, scalability and cost-effectiveness but achieving these benefits lies in the technology used to connect to them.
A central component of any all-IP deployment is the session border controller or SBC.
SBCs bridge the gap between VoIP platforms and networks, ensuring seamless SIP trunk connectivity, interoperability between different systems and call security.
SBCs can also offer hybrid configurations where both VoIP and traditional TDM telephony connections are supported on the same platform.
For many public sector organisations with existing telephony platforms in place, a hybrid SBC enables immediate connectivity with SIP trunks while the migration to an IP-based UC solution, such as Microsoft Teams or Skype for Business, can be carried out gradually, at a controlled pace.
SBCs also deliver critical security features. They function as a voice firewall, protecting organisations' networks and data from malicious attacks and fraud.
Another issue to consider when moving to all-IP is what to do with legacy analogue phones and fax machines that are still prevalent in many public sector environments, like schools, hospitals and government departments.
Rather than replace these devices with expensive IP phones, organisations can deploy a high-capacity analogue media gateway to integrate them into the new all-IP setup.
Simplifying Call Routing Management
In large distributed organisations, centralisation of the enterprise routing management and dial plans is key to achieving a successful all-IP transition.
A centralised call routing solution eliminates the need to configure each PBX whenever a change in dial plan is required.
This saves time and minimises the chance of errors occurring in the routing configuration process.
The centralised call routing management solution can take routing decisions based on a range of different criteria, such as caller identity, the source SBC or the quality of service expected in each optional route.
Evolution, Not Revolution
When it comes to voice communications, public sector organisations cannot afford to rush their migration to new solutions and run the risk of leaving their staff and customers without a working service and running up huge costs.
Instead, the wise approach is to adopt a gradual migration which still allows the benefits of all-IP communications to be enjoyed from day one.
To learn how AudioCodes can help public sector organisations transition to all-IP voice communications, download our application note "Goodbye ISDN, Hello SIP Trunks".