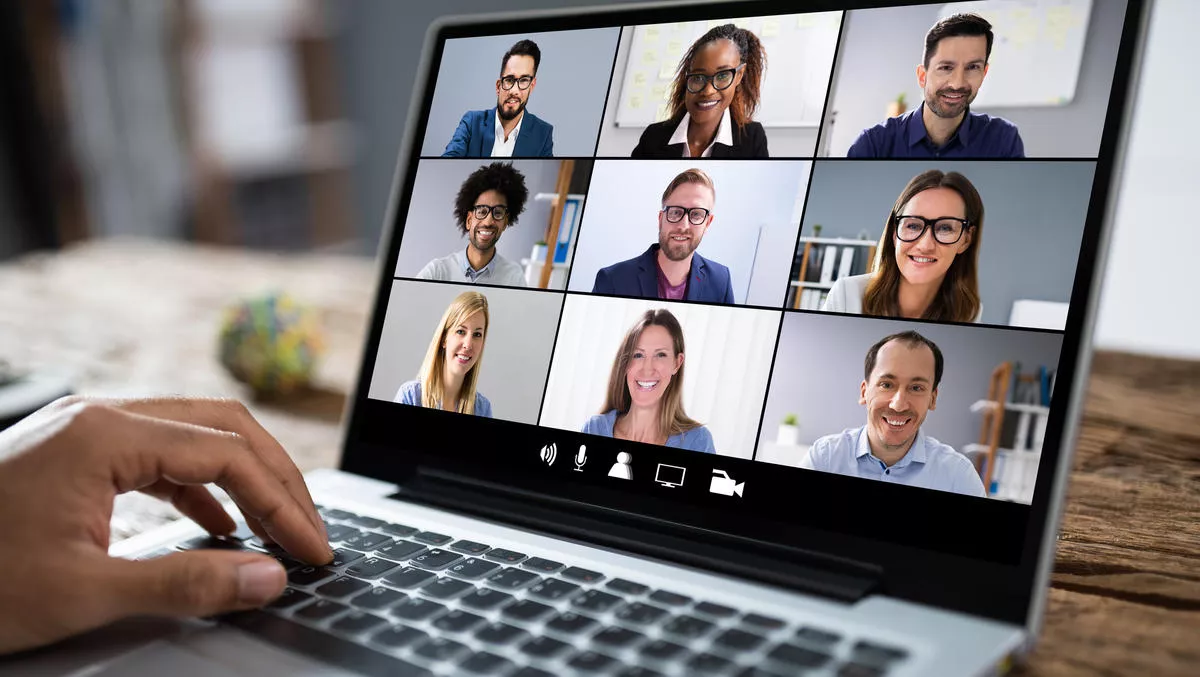 Most Australian businesses' comms not post-pandemic ready
FYI, this story is more than a year old
New research, released by Zoom, has found that over half of Australian businesses (55%) are not properly set up for communication in the post-COVID world.
The research also highlights the significant business impact of employees feeling disconnected at work, with 78% of the most disconnected workers likely to leave their company in the next 12 months.
Surveying more than 1,000 Australian office workers, Zoom's 'Connectivity Report' quantifies connections at work by examining factors such as engagement, empowerment, and efficiency, and delves into the drivers and benefits of connectivity.
Business decision-makers reported that they were more connected than junior employees. In fact, 60% of business decision-makers had connectivity scores in the top half of the index, compared to only 40% of junior staff.
Perhaps surprisingly, working from home was found to increase connectivity, with those who split their time between remote and in-office work reporting the best outcomes.
Those that worked 100% in the office reported feeling less connected, less empowered, and were found to be less efficient.
Significantly, disconnection can also have a serious impact on a business' ability to retain staff.
Those in the bottom 25% of the Connectivity Index were less likely to report being engaged with their organisation and colleagues (23%) and being happy to be at work (27%).
They also signalled they were likely to leave their company within 12 months (78%).
"It has never been more important for businesses to enable connectivity within their organisation," says Zoom Video Communications Australia and Asia Pacific head Michael Chetner.
"Our research shows that the business impacts of disconnection are huge. It doesn't only impact employee engagement, productivity and happiness, we are also seeing that a significant number of workers are considering leaving because they feel disconnected. It is therefore critical that organisations are providing the tools and flexibility that people need to develop relationships with their colleagues, clients and customers.
"What this report shows is that connectivity is multi-layered. Giving workers the opportunity to choose their technology and their ways of working builds strong, resilient teams. Interestingly, it shows that the debate between working in the office or at home has actually moved on, and instead we need to take a hybrid approach to working because this is what makes people feel the most connected."
To develop the Connectivity Index, Zoom examined academic and government papers, arriving at four pillars of connectivity:
Efficiency: How quickly and how well work gets done.
Empowerment: Flexibility, autonomy and so on.
Engagement: Commitment to work and the organisation.
Emotional benefits: Feelings of happiness and fulfilment
It also split respondents into four quartiles:
The Alienated: Well below average | the bottom 25% of index scores
The Detached: Below average to average | 25% to 50% index scores
The Connected: Average to above average | 50% to 75% index scores
The Plugged-in: High above average | the top 25% of index scores
'The Plugged-in', those that felt more connected, were more likely to report happiness at work (94%), engagement (94%), and desire to stay with their company for the next 12 months (95%).
The ability to choose your own technology was also a significant driver of connectivity – 47% who say their company lets them "choose whatever technology I prefer" (Choosers) scored much higher on the Connectivity Index than the 53% who are forced to use the technology they're given (Receivers).
Finally, the research showed just how much technology has helped us during this challenging time. While there are fears that technology is causing us to live with 'always on' cultures, those that reported using technology daily felt more positive across all four pillars: Efficiency (60%), Emotional (60%), Empowerment (60%) and Engagement (68%).
Related stories
Top stories