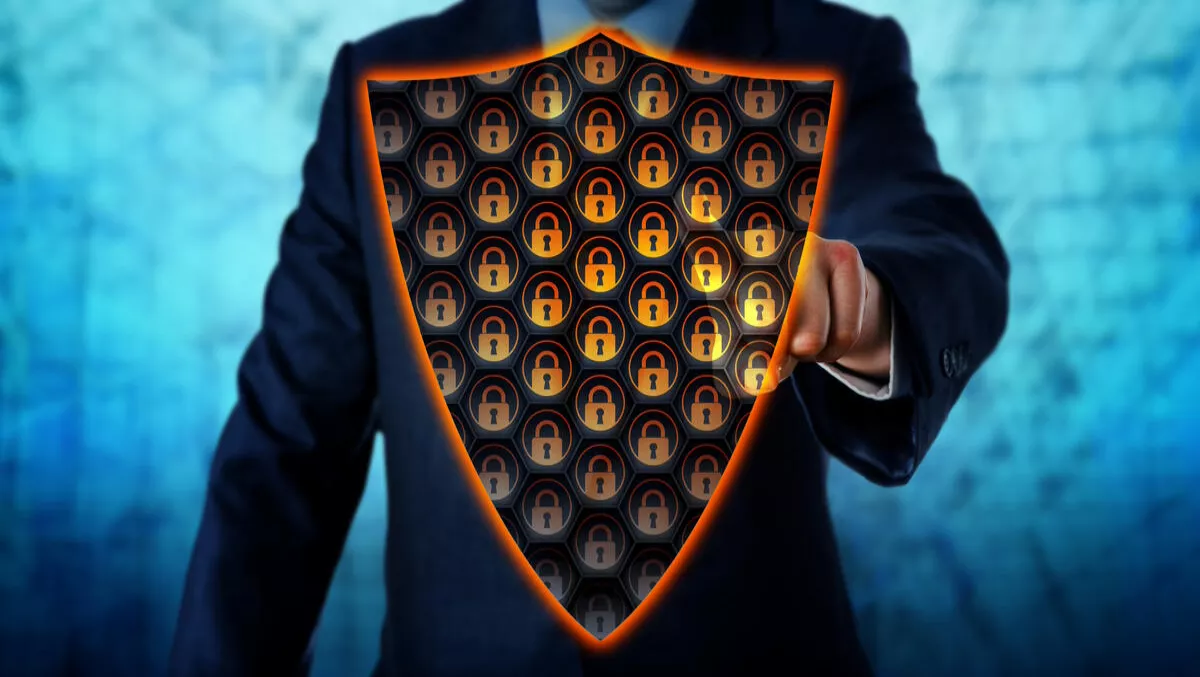 Mimecast's cybersecurity outlook hones directly in on the ANZ market
FYI, this story is more than a year old
Mimecast has been in a flurry of activity since its recent announcement that it will be expanding its presence into Australia and putting a bigger focus on cybersecurity.
Nicholas Lennon, Mimecast Australia managing director, and global COO Ed Jennings talk to Techday about their announcements and what they mean for not only the company, but its channel partners and customers too.
With 20,000 customers globally and an initial launch in Australia three years ago, the company is now boosting its job growth, which means bigger prospects for everyone.
"Our sales and marketing is based here in Melbourne as well, we've got an extensive sales channel, a graduate programme so we've got graduates that have come out of uni that are learning sales and marketing skills, and getting into the market that way," Lennon says.
"We're 100% channel in the Australian market, so we work very closely with our channel partners," Lennon says.
He explains the company has doubled its channel partners in the last 12 months. The partners are an eclectic mix of enterprise, infrastructure-layered system integrators, as well as the security partners.
"We've seen a lot a trust from the partners that work with Mimecast and that they deliver great outcomes for their clients. and as a result they're helping grow our business," he says.
Ed says that customer engagement is seen as the pre-selling and sales approach, through leveraging relationships and their sales teams and their marketing efforts to further encourage customer engagement with the platform and augmenting their resources to make it all come together.
On the customer side of things, the company is aiming to establish service delivery, support and a technical presence to support Australian customers.
"We have a customer experience programme where we've got technical account managers that are helping to get value out of our platforms," Lennon adds.
"One of the reasons we're so excited about Australia is the issues that we're helping customers deal with is the advanced email attacks, like phishing attacks where they start to weaponise attachments employees click on, or malicious links. Whaling attacks, ransomware attacks: these have become a huge issue, especially over the last couple of years as people have moved more and more to the cloud," adds Jennings.
"We're excited about Australia particularly because they're active users of cloud, and that's why it's worked particularly well for us as a SaaS provider. We're seeing great adoption across a bunch of sectors here," he says.
Lennon says that high profile organisations such as Australia Post, Energy Australia and HEL have been compromised. There was a real rush for antivirus and anti-malware, but the threats have continued to evolve to malware-based attachments.
He says that Australian organisations are paying money for an email security provider that might not be innovating enough, and that's where Mimecast comes in ahead of the curve, to deliver great service.
Businesses are also looking at continuity, email archiving, long term retention and data management.
"They need to keep that data for 20-25 years for insurance purposes, as well as improving the productivity for their users," he explains.
"Mimecast can help organisations claim back the information they need in a matter of seconds, or minutes," he says.
The company has also partnered with PhishMe to launch the Cyber Resilience Coalition - and they're looking for threat intelligence partners.
"With the number of emails and the number of employees across governments, universities - you only need one of them to make a mistake once and then you drop a payload and you're off to the races," Jennings says.
When a third of employees in environments will click on a simulated email attack, Jennings says that email will always require human training and awareness, as well as in-line security.
"We have mechanisms to make people aware of emails that might look suspicious and how they might handle those. It's very easy to get caught up and make a mistake," Jennings continues.
The company is the first to launch a whaling prevention, called Impersonation Protection. "The genesis of that product actually came from Australia. They also found the problem identified by other law firms, and within a few months, Impersonation Protection had been launched.
What's on the cards for Mimecast's future in Australia? Lennon says they'll continue to invest in service delivery, customer experience. He says it will scale rapidly as more and more clients on board.
"The ANZ market is very much our focus. We've got some enterprises in New Zealand, we've got some good partners in NZ that are helping to support growth in that market. Australia is where the bulk of our focus is, and there's a lot of opportunity for us here. We'll support that through sales, channel, marketing and service delivery folk to help deliver a really strong outcome for our clients," Lennon concludes.
Related stories
Top stories