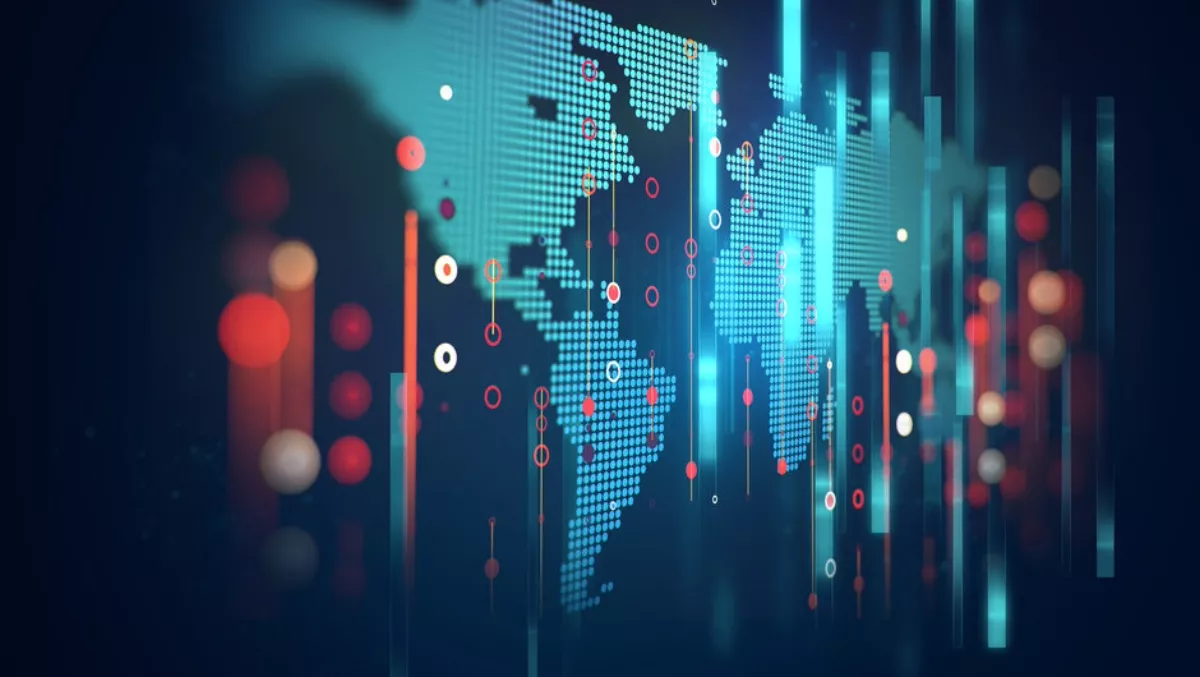 Microsoft, Riverbed unleash integrations for Azure Virtual WAN & Hyper-V customers
FYI, this story is more than a year old
Microsoft and Riverbed have announced a new series of product integrations designed to drive business results and improve digital performance for their customers.
At Microsoft Ignite 2018, the companies unveiled the integration between Riverbed's SteelConnect SD-WAN and Microsoft Azure Virtual Wan, with local branch path steering for Microsoft Office 365.
Customers are able to use conventional internet broadband to automate local branch path steering, while the SteelConnect Manager policy engine and interface can help users extend software-defined policies for steering traffic.
SteelConnect Manager will also be able to connect to Microsoft Azure Virtual WAN, a global network backbone for managed site-to-site and branch-to-Azure connectivity.
According to Microsoft One Commercial Partner CVP Gavriella Schuster, Microsoft has always been a partner-led organisation.
"We value our strong relationship with Riverbed. These new product enhancements further demonstrate our ongoing collaboration. As we continue to evolve our mutual offerings to provide increased value with advanced solutions, we enable our mutual customers to push boundaries towards a digital-first business," she comments.
The announcement builds on Riverbed's broader work to enable unified connectivity and orchestration across distributed network.
Riverbed says its SD-WAN product provides unified connectivity and policy-based orchestration spanning the entire network – WAN LAN/WLAN, data center and the cloud, with one-click connectivity and optimisation into Microsoft Azure.
Earlier this year, Riverbed announced that SteelConnect supports Azure ExpressRoute with automated "single-click" connectivity. SteelConnect also enables zero-touch provisioning, allowing an enterprise to set-up a global network and connect to the cloud in minutes, and easy ongoing network management that provides the ability to make quick and easy network or business/application policy changes.
Riverbed senior vice president of Cloud Infrastructure Business Unit, Paul O'Farrell, adds that the company is committed to helping mutual enterprise and government customers rethink possibility in the digital era.
Riverbed SteelFusion is also being extended for Microsoft Hyper-V customers. SteelFusion is an extensible services platform that includes an Intelligent Storage Cache, WAN optimization, and virtualization.
Hyper-V customers will now be able to use SteelFusion for distributed IT. The solution replaces all traditional edge infrastructure and enables enterprises and organisations to modernise remote IT infrastructure and operations for the digital age, delivering IT agility, data security and application performance while allowing the most data-sensitive organisations to meet compliance standards required for their industry.
"With today's product enhancements, our customers have more options to instantly capitalise on the benefits of their Microsoft investments, whether it be in the cloud with Microsoft Azure or at the edge with Microsoft Hyper-V. We look forward to continuing our collaboration with Microsoft and together, helping customers drive innovation and stay ahead of the curve in today's competitive IT landscape," O'Farrell concludes.