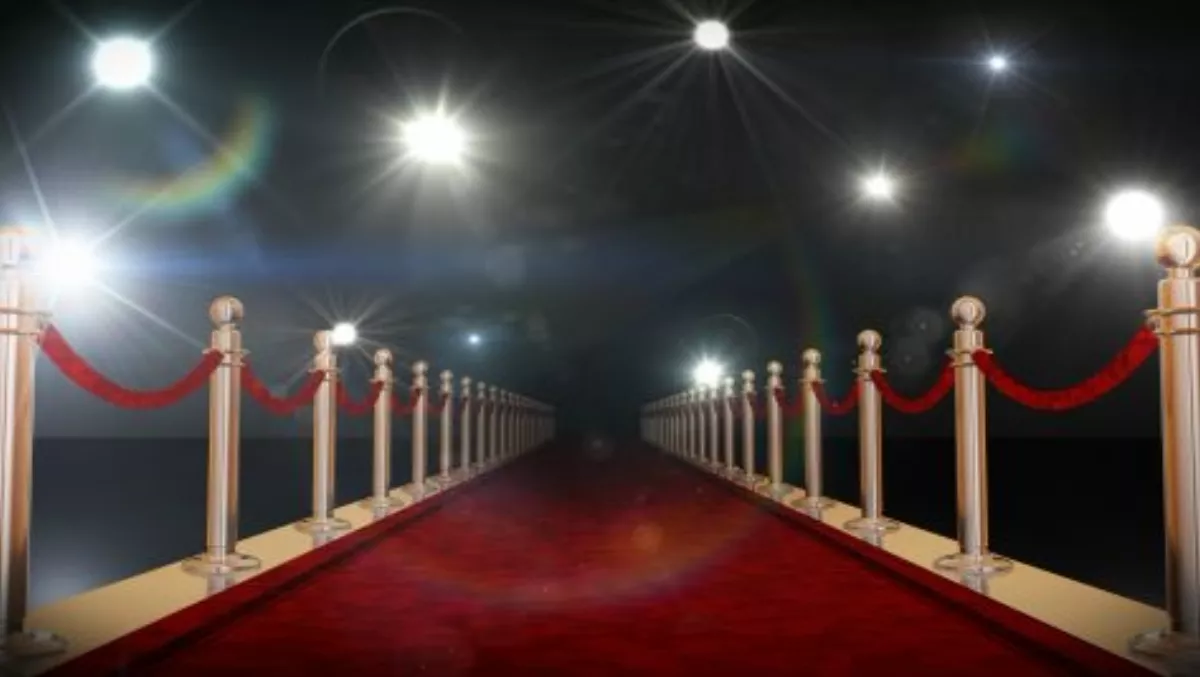 Microsoft announces Australia Partner Awards finalists
FYI, this story is more than a year old
Readify, Kloud and BizData will be looking for further glory at the 2015 Microsoft Australia Partner Awards, with Kloud up for contention in four categories and Readify a finalist in three.
All three companies were winners at Microsoft's global awards earlier this year.
Readify, which was named Australia Country Partner of the Year 2015 at World Partner Conference, is vying for top honours in the Excellence in Customer Lifecycle Management Award alongside Artis Group and SoftwareOne Australia; the Technology for Social Impact Award against CyTrack and Empired; and the Winning Together Award, where again it will face off against Empired along with Sitecore Australia.
Empired is also a finalist in for Excellence in Cloud Customer Relationship Management.
Kloud, meanwhile is a finalist for the Excellence in Cloud Platform Award, the Excellence in Cloud Productivity award, the Excellence in Enterprise Social Award and the Excellence in Managed Services Award, where it is up against Ensyst and XCentral.
BizData, which won the global Business Intelligence Partner of the Year title, will be seeking to replicate that success in the Excellence in Business Insights and Data category, where it is a finalist alongside Velrada and Wardy IT.
Other companies up for contention in multiple categories are Data#3, which is up for Excellence in Cloud Productivity, Excellence in Marketing and Excellence in Volume Licensing and, with two finalists spots apiece, Avanade, Velrada, UXC Eclipse and SoftwareOne.
Phil Goldie, Microsoft Australia director of partner business and development, says many of the award finalists this year have embraced Microsoft's cloud platforms.
"Microsoft's cloud offerings are enabling partners to develop creative applications, transform line of business apps and deliver traditional applications through cloud technologies," Goldie says.
"These award-finalist solutions all highlight the extraordinary power of our partnership and proof of customer confidence.
"It's very apparent that when customers have a stronger connection with their trusted partner, they also demonstrate a stronger commitment to products like Azure, Office 365 and CRM Online," he says.
"Most importantly, together we've achieved the ability to delight our customers with product and solution offerings that better meet their needs."
Goldie says award submissions this year were 'outstanding' making selection of the finalists 'a hard task, with so many partners reflecting so many great examples of cutting edge solutions, solving problems for others and creating more simplicity for their customers'.
"The Microsoft Australia Partner Award program allows us to take a moment to reflect and recognise the innovative and transformative work that is being done by partners across Australia.
"These accomplishments demonstrate and should serve as key examples of excellence for every Microsoft partner."
The award winners will be announced at the opening keynote of the Australia Partner Conference 2015 at the end of the month. For the first time, the Australia Country Partner of the Year – formally announced at WPC earlier this year – will also be recognised at MAPA 2015.
Emerging Partner Award finalists:
iiNet
Insync Technology
Inversecurve
Excellence in Business Insights and Data Award finalists:
BizData
Velrada
Wardy IT
Excellence in Cloud Customer Relationship Management award finalists:
Avanade
Empired
Velrada
Excellence in Cloud Platform award finalists:
Avanade
Kloud
Mexia
Excellence in Cloud Productivity award finalists:
Data#3
Datacom
Kloud
Excellence in Customer Lifecycle Management award finalists:
Artis Group
Readify
SoftwareOne Australia
Excellence in Enterprise Social award finalists:
Icomm Australia
Kloud
UXC Eclipse
Excellence in Learning award finalists:
DDLS
New Horizons Learning Centres
Superior Software for Windows
Excellence in Managed Services award finalists:
Ensyst
Kloud
XCentral
Excellence in Marketing award finalists:
Data#3
Generation-e
UXC Eclipse
Excellence in Mobility and Devices award finalists:
Ajilon
Cubesys
Ignia
Excellence in Small and Mid-Market Cloud Solutions award finalists:
Advance Computing
ONGC Systems
Ozbizweb Group
Excellence in Volume Licensing award finalists:
Data#3
Dimension Data
SoftwareOne Australia
Technology for Social Impact award finalists:
CyTrack
Empired
Readify
Winning Together award finalists:
Empired
Readify
Sitecore Australia
Related stories
Top stories