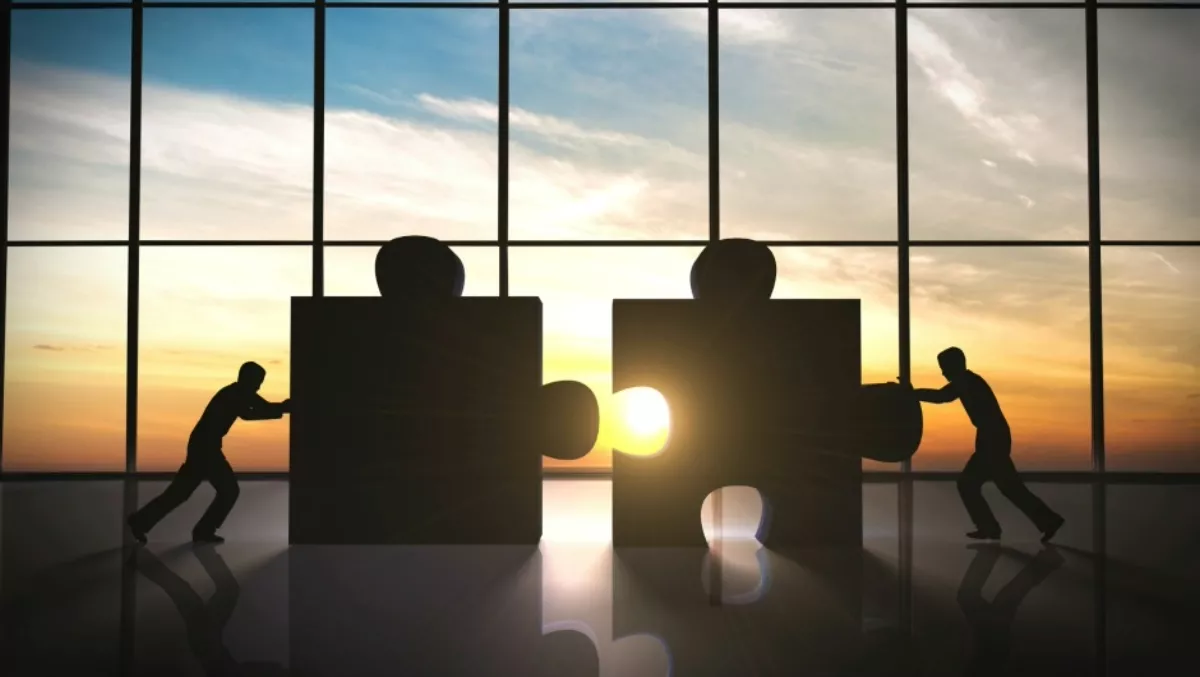 Mergers and acquisitions: 3 steps to help smooth the process
Thu, 4th May 2017
FYI, this story is more than a year old
By Ashton Young, Editor
Mergers and acquisitions (M-A) are becoming an increasingly popular option for organisations looking to grow or expand their business.
That's according to business performance specialists, State of Matter, who assert that in order to be successful, M-As require careful management and a strategic approach.
Director of advisory and project delivery services at State of Matter, Grant Barker says the Harvard Business Review reveals up to 90 percent of mergers fail, which not only costs a substantial amount of money but also time - Barker affirms their recent research in the Australian market confirms this.
"Often, different organisations don't have the same systems environments to support business objectives," Barker says.
"For a successful M-A, organisations need to overcome hurdles which include lack of clear systems direction, new business requirements that don't align with the existing business, inconsistent approaches to decision making, and objectives not fit for growth.
State of Matter has identified three key success criteria that businesses must follow to make M-A deliver on its objectives and not be part of the majority that fail:
Establish common core platforms: According to State of Matter, having common core platforms will help the maximise effectiveness by being able to better integrate new businesses with the same focus, consistency and professionalism across all units.
Enable rapid integration: There's a tricky balance that needs to be found, State of Matter says, between an overly rigid and longer-term approach to integration and a less structured, more agile process to deliver on the business needs early.
Develop a clear integration roadmap: Lastly, State of Matter asserts that businesses should develop a prioritised, sequenced, and consolidated program of work linked to the business outcomes expected of the acquisition to deliver integrated capabilities and guide future decision-making.
Barker says too many businesses think they can simply acquire or merge with another business and everything will fall into place.
"In reality, it takes a strategic, structured approach to ensure the businesses mesh together seamlessly and deliver the promised benefits. Organisations must put a business integration roadmap in place," Barker says.
"Those that can manage the complexity of M-A by building the capabilities and insights required from the roadmap, to realise its full potential for growth, will enjoy an enduring competitive advantage."