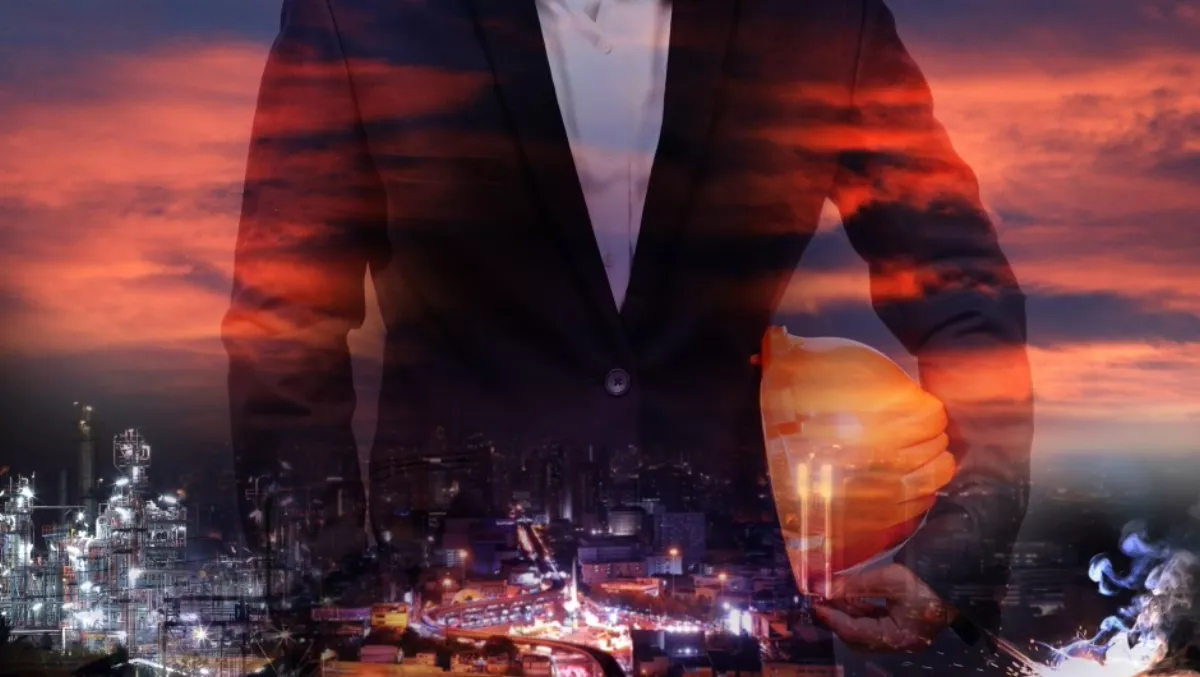 Meet the five vendors leading in the smart city space
FYI, this story is more than a year old
IoT backed smart city initiatives are a key growth driver for the global smart cities IT services market. Internet has evolved from internet for the people, to the internet of things, to integrate seamlessly with people, processes, data, and equipment, according to Abhay Singh, one of Technavio's lead analysts for IT professional services.
This technology is anticipated to impact most global cities, wherein huge machines, sensors, actuators, and other objects will be interconnected to each other to improve the quality of services for citizens, he says.
Technavio has announced the top five leading vendors for the global smart cities IT services market in their latest research report. To identify the top vendors, Technavio's market research analysts considered the top contributors to the overall revenue of this market. To calculate the market size, the report considers revenue generated from IT services such as consulting and system integration, among others.
According to Technavio, the top five leading vendors in the global smart cities IT services market are:
Accenture
Accenture was incorporated in 2009 and is headquartered in Dublin, Ireland. The company provides management consulting and technology and outsourcing services, globally. As of August 31, 2014, the company had close to 305,000 employees across the world. The company reported net revenue of around US$28.56 billion in FY2013 and US$30 billion in FY2014.
Accenture provides information management services across multiple technologies, platforms, devices, and delivery models. These services help organisations transform data into insights through the design and deployment of data warehouses, analytical applications, data governance, real-time reporting and analysis, business intelligence, and performance management.
The company also helps organisations in streamline electronic delivery of structured and unstructured data into valuable information through content management solutions, data warehouses, and data marts, and enhance data quality through data management approaches.
Cisco Systems
Cisco Systems was incorporated in 1984 and is headquartered in California, US. The company designs, manufactures, and sells IP-based networking products and services to the communications and IT industry. Cisco Systems provides IoT solutions for various industries.
Its IoT portfolio includes network connectivity solutions that Integrate cyber security throughout the network by enhancing security visibility and control. It is designed to cater to the needs of IoT industries, including oil and gas, manufacturing, transportation, mining, and utilities. Its product portfolio includes switching and routing devices, wireless access points, and embedded service routers.
Cisco's security solutions for IoT connected network Integrates a broad array of physical and cyber security solutions in order to converge an organisation's existing information technology and operational technology networks. Its portfolio includes cloud-based threat protection, network and perimeter security, user- and group-based identity services, and physical security solutions.
Ericsson
Ericsson was founded in 1876 and is headquartered in Stockholm, Sweden. As of December 31, 2014, the company employed 118,055 people, and revenue generated was close to US$33.33 billion and invested close to US$5.31 billion in R&D activities.
Ericsson has established a presence in the IT professional service sector with its range of offerings including managed services, consulting and system integration, IT managed services, and broadcast services. Every year, the company handles more than 1,400 major projects for building, expanding, or migrating the network. It provides managed services to over 1 billion subscribers in approximately 100 countries.
In June 2015, the company partnered with Sterlite Technologies to drive smart sustainable city initiatives in India. Under the terms of the agreement, Ericsson will collaborate with Sterlite to design a strategy and deploy solutions and services needed to create a fully functioning knowledge-based society. This alliance will design, deploy, integrate, and manage smart solutions in areas such as communications, smart grid solutions, public safety, and intelligent transport.
IBM
IBM was founded in 1911 and is headquartered in New York, US. The company provides a wide range of computer products and services. It offers various types of hardware, software, consulting, and infrastructure services. The company has 379,592 employees and operations in more than 175 countries. IBM serves various industries, including automotive, banking, chemicals and petroleum, communications, insurance, life sciences, media and entertainment, metals and mining, and retail.
IBM is focusing on the IT professional services sector by helping financial services clients balance costs with agility and profitable growth, and improve their risk management and industry differentiation. IBM engages in delivering the transformation of industries and professions with data, enabling systems of engagement for the enterprise with mobile and social technologies. The company has implemented various strategic initiatives for expanding its IT professional services business.
Oracle
Oracle was incorporated in 2005 and is headquartered in Redwood City, California, US. The company offers database and middleware software, cloud infrastructure software and hardware systems (includes Oracle-engineered systems, servers, storage, networking, and industry-specific products), and application software, along with support and related services.
As of May 31, 2015, the company had 132,000 employees and 400,000 customers worldwide. The company invested close to US$5.50 billion toward R&D activities and generated revenue of US$38.23 billion.
Related stories
Top stories