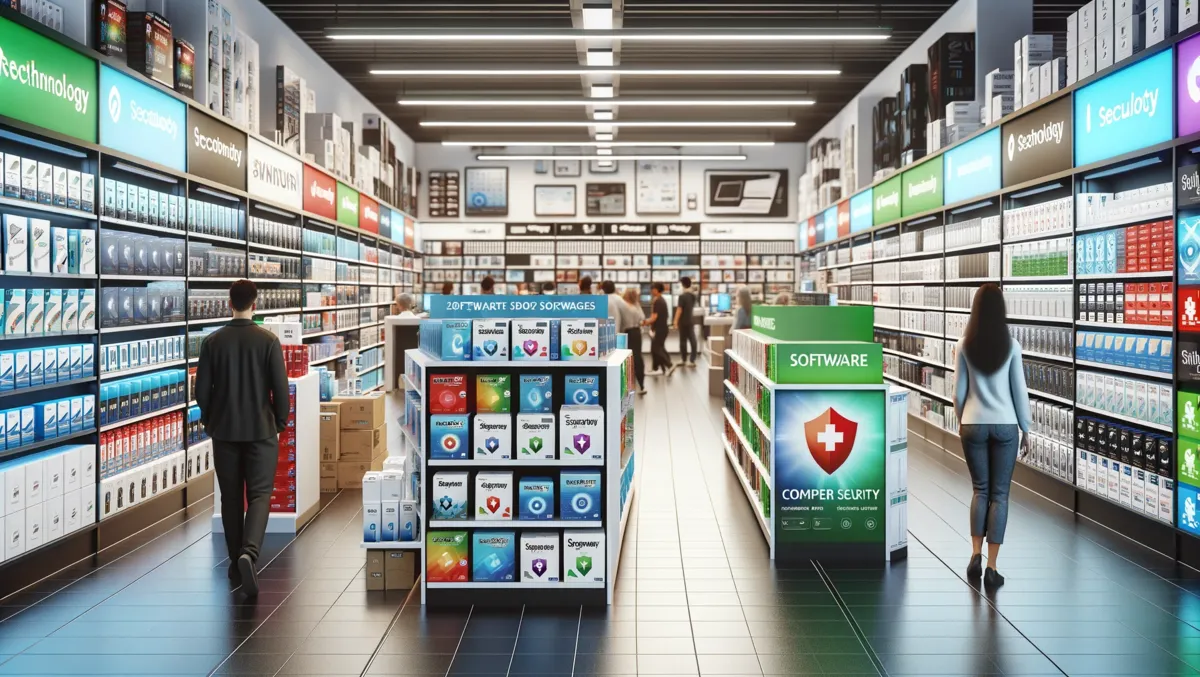 McAfee products now available at Officeworks in Australia
Fri, 13th Oct 2023
By Tom Raynel, Managing Editor
McAfee, a global pathfinder in online protection, has made a significant announcement. From today, the company's plethora of products, including the newly launched McAfee+, is available for purchase from 167 Officeworks locations scattered across Australia and the Officeworks website. The introduction of McAfee in the market will make it easier for Australian consumers to keep their personal information safe and private.
The availability of McAfee products in retail stores enhances Aussies' access to award-winning online privacy and identity protection products. With 537 new and unique threats being discovered every minute, as reported by McAfee Labs, it has become crucial for consumers to take control of their digital lives more than ever. In light of recent McAfee research, it has been found that 60% of Australian consumers are apprehensive about their ability to protect their information online, indicating an increased requirement for the company's services. Furthermore, 58% of Australians wish for more control over their personal information.
The products McAfee+ and McAfee Total Protection offer all-in-one protection for personal information and privacy. They boast sophisticated features, including AI-powered McAfee Scam Protection and Next-gen Threat Protection, identity monitoring, personal data and Online Account Cleanup, web protection, password manager, secure VPN, and antivirus. With the addition of identity support, such as identity monitoring with timely alerts, McAfee+ provides the most comprehensive protection among the two.
Commenting on the development, Tyler McGee, McAfee's Head of APAC, said, "Officeworks is now stocking McAfee, one of the most trusted brands in Australia. We are delighted to be partnering with Officeworks in Australia and look forward to working together to provide solutions that protect people and their families, with total online protection."
The expansion of McAfee into retail, in collaboration with Officeworks, promotes a wider accessibility to total identity, privacy, and device protection for Australians. As technology develops, the risk of online threats is expected to escalate, posing significant difficulties for individuals. McAfee is committed to enhancing online safety and enjoyment for consumers. Their goal is to protect people, not just devices, thereby empowering them to live securely with integrated, intuitive solutions that shield their families, communities, and businesses with the right security at the right moment.
For detailed information on McAfee's products and their availability through Officeworks, including exclusive offers and promotions, readers can visit the designated Officeworks website. It is noteworthy to mention that the aforementioned research was conducted by McAfee Consumer Insights in the first quarter of the year 2023.
McAfee Corp. continually positions itself as a global leader in providing online protection for its consumers. The organisation is particularly focused on safeguarding people and not just their devices. McAfee's consumer and small business solutions adapt to users' needs in the ever-growing digital world, making them feel safe and secure.