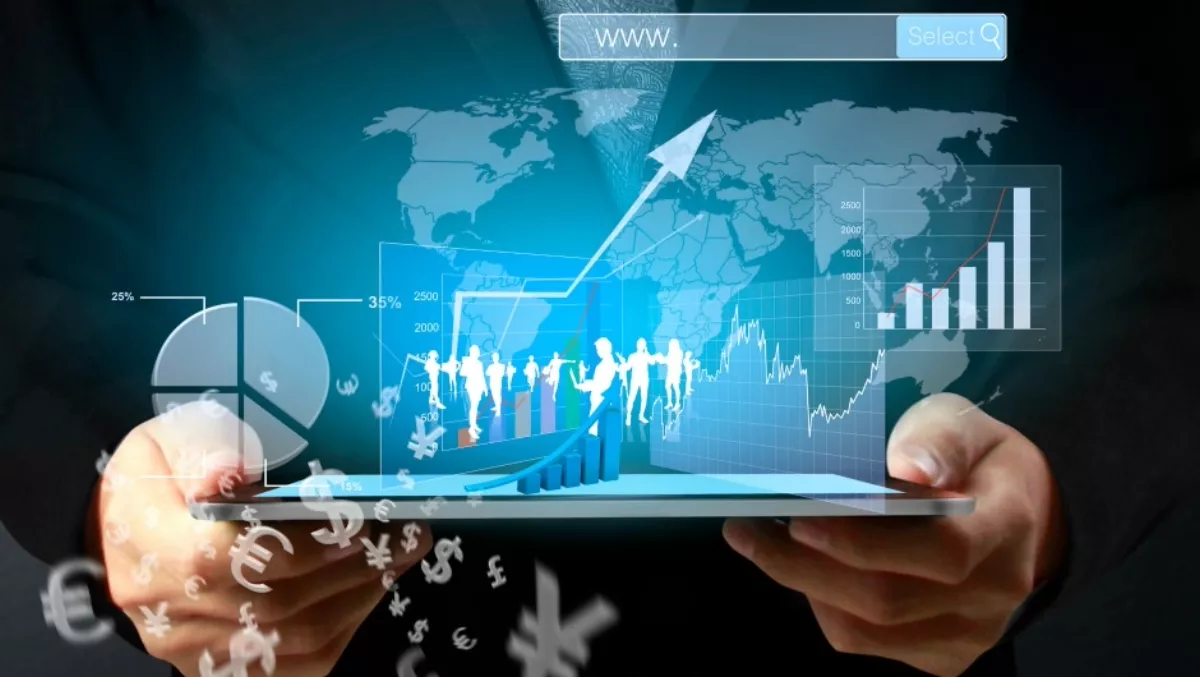 Kinetica ups investment in APAC market including new executive appointment
FYI, this story is more than a year old
​Kinetica is set to continue its growth by focusing on broadening technology adoption in the Asia Pacific and Japan region.
The company's strategy appears to be a good one, as research firm IDC reported the Asia Pacific region as the third largest market for big data and analytics solutions with spending forecast to reach US$13.6 billion in 2017.
Furthermore this presents a lucrative opportunity for Kinetica as Asia Pacific is expected to experience the fastest growth at a compound annual growth rate of 14.4 percent by 2022 in big data and business analytics spending.
According to the GPU-accelerated database provider, organisations that will benefits from Kinetica's next phase of growth are enterprises that handle large volumes of data including banking, oil and gas, automotive, healthcare, telecom, airline, logistics and delivery, and retail and eCommerce companies.
CEO and co-founder at Kinetica, Amit Vij says they are thrilled about the business prospects in the Asia Pacific and Japan regions and they see their foray into the market successfully contributing to their overall growth strategy.
"With the tremendous rise in commercial activities in APJ across various sectors including banking and finance, healthcare, telecommunications, retail and eCommerce, enterprises are going to sharpen their focus on making intelligent decisions leveraging the data that resides within their business," says Vij.
"We are confident that Joseph's experience and track record in enterprise software and prior experience in both startup and multi-national companies will accelerate customers' success in the region.
Anticipating huge demand for database analytics in the market, Kinetica announced the appointment of Joseph Lee as vice president for Asia Pacific and Japan, with the primary focus to create visibility for the brand, accelerate Kinetica's deployment in the region, drive customer success and strengthen partnerships.
Kinetica asserts Lee will be charged with propelling business growth for the company in Southeast Asia, Australia, Japan and Korea.
The new VP has 16 years of experience in enterprise software sales leadership with advanced domain knowledge in telecommunications, financial services and retail/eCommerce.
Lee comes most recently from Cloudera where was the senior director of ASEAN and India, earning Cloudera's Global Sales Leader of the Year FY17 award after building his team from scratch in three years Before Cloudera, Lee held stints at Cisco and TIDAL Software.
This all follows Kinetica's recent US$50 million Series A funding co-led by Canvas Ventures and Meritech Capital Partners with the participation of new investor Citi Ventures and existing investor Ray Lane of GreatPoint Ventures.
Kinetica asserts NVIDIA GPUs are the future of digital transformation as they take database operations and accelerate them by using thousands of small, efficient cores that are well suited to performing repeated similar instructions in parallel, enabling businesses to process data 100x faster than legacy database at a tenth of the cost associated to investing in hardware.