Kacific recognised for transforming connectivity with latest award
Tue, 19th Sep 2023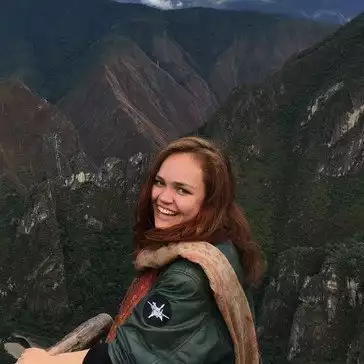 By Catherine Knowles, Journalist
International consulting firm Euroconsult has honoured Kacific Broadband Satellites Group (Kacific) with its 2023 "Universal Broadband Award". Presented during World Satellite Business Week, the award recognises Kacific's commitment to transforming global connectivity in unserved and underserved regions.
Euroconsult is designed to honour innovative global space sector change-makers each year through its Awards for Excellence in Satellite Business.
A panel of industry experts analyse businesses, stakeholders and projects and evaluate innovation, strategy and market impact to identify outstanding achievements and contributions to the sector. This award aptly represents Kacific's transformative journey and mission for global connectivity, the company states.
Kacific has been working to build a sustainable business model by offering affordable, high-speed satellite broadband to unserved and underserved regions in Asia and the Pacific.
The company's steadfast commitment to pioneering solutions has established the company as the leading Ka-band satellite operator in the region, according to Kacific. Serving 25 countries across the Asia-Pacific, the company has a notable impact, impacting the lives of people in 3,379 schools, 378 healthcare clinics, dispensaries, hospitals, and more with its innovative connectivity solutions.
The strategic decision to harness Ka-band satellite technologies underpins Kacific's success. Kacific1, its geostationary high throughput satellite maximises spectrum efficiency by reusing the same spectrum (frequencies) multiple times in its 56 spot beams. This not only reduces cost per Mbps below that of traditional fixed satellite services but also delivers fast and reliable internet services to remote locations, the company states.
Recognising affordability as critical to its mission, Kacific1 was designed to minimise terminal expenses and cost per connection. Flexible products like Gigstarter and Community Wi-Fi allow for varying degrees of financial commitment, including the distribution of bandwidth through pre-paid vouchers which can potentially provide customers with an additional revenue stream. In addition, Kacific's cost per GB is less than 2% of GNI per capita, well below the ITU and UNESCO affordability targets.
Faced with surging demand and unforeseen obstacles during the COVID-19 pandemic, Kacific boldly adapted its traditional wholesale model into an innovative franchise retail model. This shift introduced Gigstarter (and later Community Wi-Fi), a game-changing flexible, prepaid, and pre-packaged monthly broadband plan with a simple terminal kit. This initiative facilitated access to remote communities, providing essential infrastructure and re-shaping the broadband satellite landscape.
Kacific also established a unique distribution channel of Kacific Distributors, providing entrepreneurial opportunities, empowering rural economic development, increasing local presence and ensuring swift deployment and service support for end users.
Christian Patouraux, CEO, reflected on the accomplishment, saying, "Kacific is proud to receive Euroconsult's 2023 Universal Broadband Award, acknowledging our efforts to transform global connectivity in underserved areas. As the leading Ka-band satellite operator covering 25 nations across the Asia Pacific, we prioritise adaptation and innovation."
"Our pioneering franchise retail model has successfully made internet services affordable and accessible, disrupting the value chain and establishing a robust distribution network in major markets."
"Our goal has been to transform broadband into a commodity and ensure its availability in rural areas. Moreover, we've made affordability a key priority by offering terminal kits at a starting price of only USD 570, inclusive of the MDM2010 modem. Embracing our 'The Heart of Broadband' tagline, we're committed to empowering, connecting, and uplifting those in need."
Kacific's journey continues with the upcoming launch of its second satellite, Kacific2, which aims to enhance and expand connectivity capabilities and services to meet proven demands in Asia Pacific and beyond.
The company extends its gratitude to its valued customers, partners and distributors for their continued support on this journey.