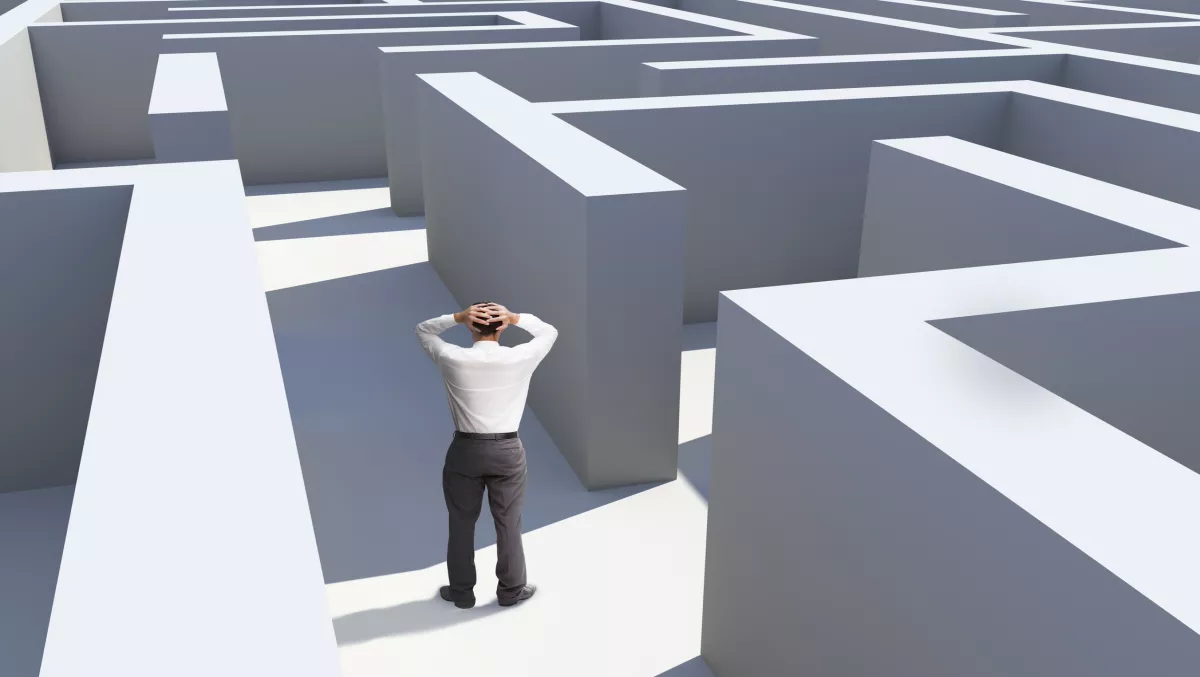 Juniper Networks highlights new challenges facing digital disruption
Mon, 15th Aug 2016
FYI, this story is more than a year old
By Sam Worthington, News Editor
Juniper Networks has recently released a global study that identifies the current challenges facing digital disruption. The survey results comprise of answers from more than 2,700 IT and business decision makers (ITDMs and BDMs) worldwide.
According to Ralph Candiloro, regional VP of Juniper Networks ANZ and APAC, organisations are tackling new challenges posed by disruption, as they accelerate from proof-of-concept studies through to production.
"This is an organisation-wide change process that is bound to highlight different priorities and approaches as all functions of a business work to align and respond collectively," says Candiloro.
"The great news for our market is that we're among the leading markets in our response to change, confident in our ability to help businesses adapt to today's landscape.
The study was commissioned by Juniper Networks and conducted by Wakefield Research, which included 300 Australian ITDMs and BDMs.
According to Juniper, the survey does the following:
Highlights the discrepancy of perceptions between IT and the C-Suite;
Draws attention to the reality of how prepared – or unprepared – companies are for the digital disruption that has already hit some industries
Reinforces the benefits of automation investments to increase business agility to stay ahead of the disruption curve.
Juniper Networks found that while Australian ITDMs and BDMs respondents recognise the importance of IT automation and the network to business success, they want to see more support and alignment from the C-Suite as disruption continues to pose a challenge for business.
"There is a clear discrepancy between what ITDMs and BDMs need and expect from each other and from the C-Suite, and what the C-Suite understands and prioritises for success," says Candiloro.
"While not necessarily a short-coming of any one department, this divide is getting in the way of ensuring progressive IT decisions are made in the interest of business growth," he adds.
"With 83% of BDM respondents admitting they circumvented IT staff in 2015 because they could not offer the capabilities or responsiveness they needed for a company initiative, the challenge for leadership is to bridge this gap and rethink their approach to IT to remain relevant and address impending disruption.
According to the research, 85% of ITDMs believe their C-Suite does not view the network as vital to company success and the vast majority believe greater understanding and skills from the C-Suite would improve overall company performance.
Aussie ITDM (90%) and BDM (68%) respondents also admit their organisation would perform better if their current C-Suite was more tech-savvy.
To stay ahead of the disruption curve, Juniper Networks claims that organisations should prioritise network automation investments.
However, Fiona Vickers, senior client partner and managing director for Digital at Korn Ferry, says that even access to the best tech doesn't ensure digital success.
"Companies must have the right mix of talent to lead and execute successful technology transformation. And they must continually ensure their talent is 'digitally ready,' by both recruiting and training with an eye for the skills that will help them meet demand and scale in an agile, shifting technology landscape."
To address the skills gap, Juniper Networks has recently announced the expansion of its OpenLab to seven locations worldwide including Sydney, Australia.
OpenLab provides customers, partners, academics and other industry leaders with hands-on access to network automation workshops, educational programs and dedicated lab resources.