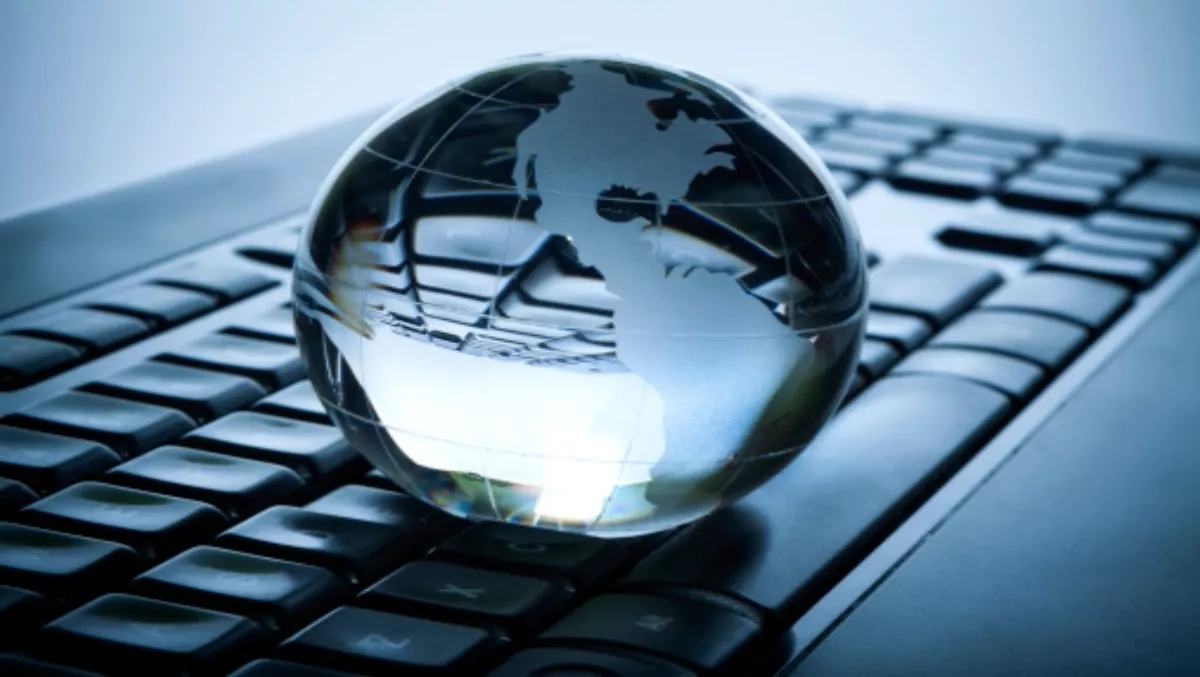 Juniper Networks on entering the brave new (software) world
Thu, 4th Aug 2016
FYI, this story is more than a year old
Customers and their stakeholders are an ever-evolving, tech-smart population that expect products, solutions and services to revolve around their digital expectations. However, with IDC recently suggesting that ANZ is lagging behind in its pursuit of digital transformation*, it's time that partners started to think differently about engaging with customers to fill the gap between expectation and reality. It's time to consider a change to your business models.
Entering the brave new software world should be a critical business priority for you and your customers, as processes and business models that were optimal a few years ago, no longer deliver the speed and agility required to compete. When was the last time you considered ways of going to market and doing things differently for your customers? Have you considered professional services and partnering with cloud-based organisations? These are legitimate questions that partners must be asking in order to spearhead new business and keep pace with change.
In the ever-changing channel environment, the focus for partners should revolve around challenging internal bias, cemented from the hardware days, to bring yourself and your customers into the 'brave new software world'; supporting business models and challenging existing internal processes and ideas. While this might sound simple, there's no denying that this process is a monumental task for any organisation. The key to success however, lies with a focus on three areas; the network, leveraging professional services skills and partnering with cloud-based organisations.
If you can help your customers grasp the importance of the network, they can begin to increase their agility by choosing the right partner, adopting an innovative culture and investing in future skill sets.
The network
As customers embrace virtualised services, and more businesses are born in the cloud, network performance becomes increasingly critical – alongside simple, agile infrastructure which ensures more efficient management of the network as a whole. That's why service providers, systems integrators and cloud providers are building out data centers and points of presence to support the demand for IT facilities, optimised to support fast-growing systems of engagement, insight, and action.
As we witness virtualisation of the data center taking flight, and the subsequent gradual decline of traditional CPE, the channel can expect to see an extension of this in the coming year with SDN/NFV set to play a key role in allowing organisations to gain greater control over their IT infrastructure and applications without the physical limitations of the legacy network. With automation the next cost reduction lever to eliminate legacy IT, the opportunity for channel partners lies in the operationalisation of the data center in the enterprise and leveraging the impact of software transformation on traditional CPE.
Leveraging professional services
Professional services has become key to the evolution of partner business models. In many cases, partners are leading with professional services and winning, suggesting a significant opportunity for you to take control of the market.
While vendor innovation is still key, channel partners need to place additional emphasis on customer-driven innovation as customers look for turnkey solutions and the ability to customise their environments. As such, professional services will continue to serve as a prominent opportunity for you.
Partnering for success
12 months ago, Juniper Networks began to implement changes to its channel program, which in effect, put a spotlight on partners driving innovation. In 2017, this will be further refined with additional specialisations around virtualisation and SDN, as well as commencing a focus on specific verticals. But why is this important?
This change marks a significant move towards working differently with partners, working to a new business model. Juniper's new partnership with Access4 in Australia is one example of how this new thinking has started to deliver results; leading to the implementation of a partner model not yet seen widely outside of the cloud arena.
As a cloud-based provider, Access4 is working with Juniper to connect customers and partners to a rich suite of Unified Communication (UC) capabilities. Using Juniper in the core and on the edge, Access4 is able to offer these capabilities into its partner base. Why is this significant? While this partnership model exists in the Cloud space, it isn't yet widely applied in the UC arena, helping both Access4 and Juniper to spearhead new business and strengthen offerings that partners can take to their customers, without the significant investment and complex relational layers this normally entails.
The Juniper Partner Summit 2016 will be held in Sydney on Thursday 11th August with special guest Kurt Schlosser, Country Director at Tesla. For more information, click here.
* IDC MaturityScape Benchmark: Digital Transformation in Asia/Pacific (Excluding Japan), June 2016