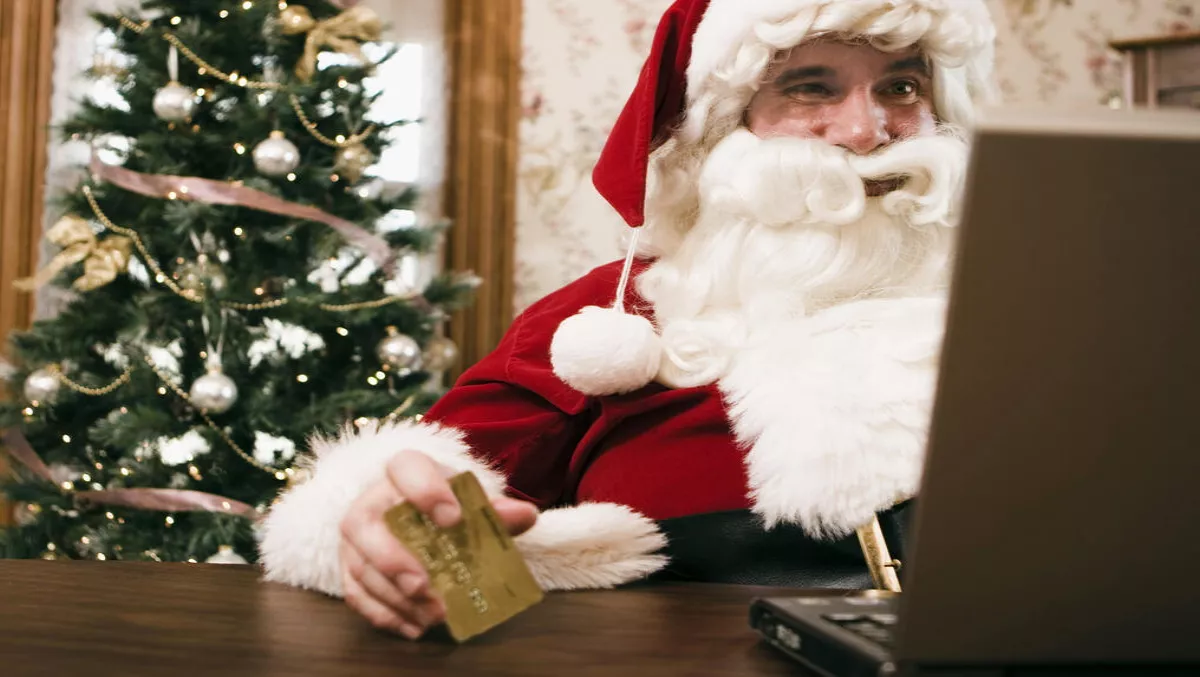 JCurve's top tips for sales success this Christmas
Fri, 9th Dec 2016
FYI, this story is more than a year old
If you're a reseller or wholesale distributor, Christmas can be a hectic time for sales, but JCurve says there are ways to ease the strain. Planning, reporting, inventory, eCommerce and omni-channel strategies are there to help you maximise sales potential and make the season much smoother.
Reporting:
JCurve says that accurate and reliable reporting tools are essential. Accurate, real-time information will help you make 'agile' business decisions; automated reports will dramatically cut down on wasted time.
so you can understand customers, buying habits and how those will impact stock levels. Some products will be more popular over Christmas, but what happens when that popularity ends? Will you have excess stock? This is where accurate reporting really makes a difference. You can see which products need to be sold (lest they clog up your inventory), so perhaps they could be earmarked as new year sales.
JCurve also says that you can use reporting to understand how long suppliers are taking, how long you're waiting and if you could get discounts. What if you ordered more stock less often? Could this have an impact?
Inventory:
JCurve says that stock, demand and cash flow are hard to balance, but if you use your reporting information correctly, you will be able to plan the perfect stock levels for the Christmas period. In addition, you can automated alerts and re-ordering points when your stock is falling low.
JCurve asks if you could even reposition your stock in the warehouse: Is the popular stock easily accessible by all at the front of the warehouse or near the pick/pack/ship location?
eCommerce:
If you don't have a web presence, you're missing out on a huge space for online sales. If you do, JCurve says a consistent and user-friendly web presence is essential. Is it mobile-optimised? More buyers are purchasing through mobile, so having a mobile-friendly website is essential to keeping buyers interested, no matter which device they use.
Including hyperlinked phone numbers also allows customers to call direct from their mobile device. Linking to Google Maps can provide users with location details too, JCurve says.
Behind the scenes, you can use logins, real-time stock information and reordering to see if and when customers are returning. What do customers what to know when they buy from your website? If they're interest in product dimensions and other customer reviews, include those too, JCurve says.
SEO is another big area you shouldn't ignore. What keywords are customers using to find your business? Are those customers looking in a particular area? Do you have easily-accessible location information on your site? If so, JCurve says it may be more likely to appear in results where users have specified a location.
Omni-channel:
You have your bricks-and-mortar stores, your warehouses and your online stores. JCurve asks how you can tie these all together. Could you offer web discounts that could be redeemed in store? Could customers order online and pick up in store? JCurve says having the right POS could make your back-end system capable of this, and in turn, a great customer experience.
How it all comes together:
When you put reporting, inventory, eCommerce and omni-channel together, JCurve says you - and your customers - are well equipped to ride out the Christmas sales season. Find out more about JCurve ERP for Retail here.