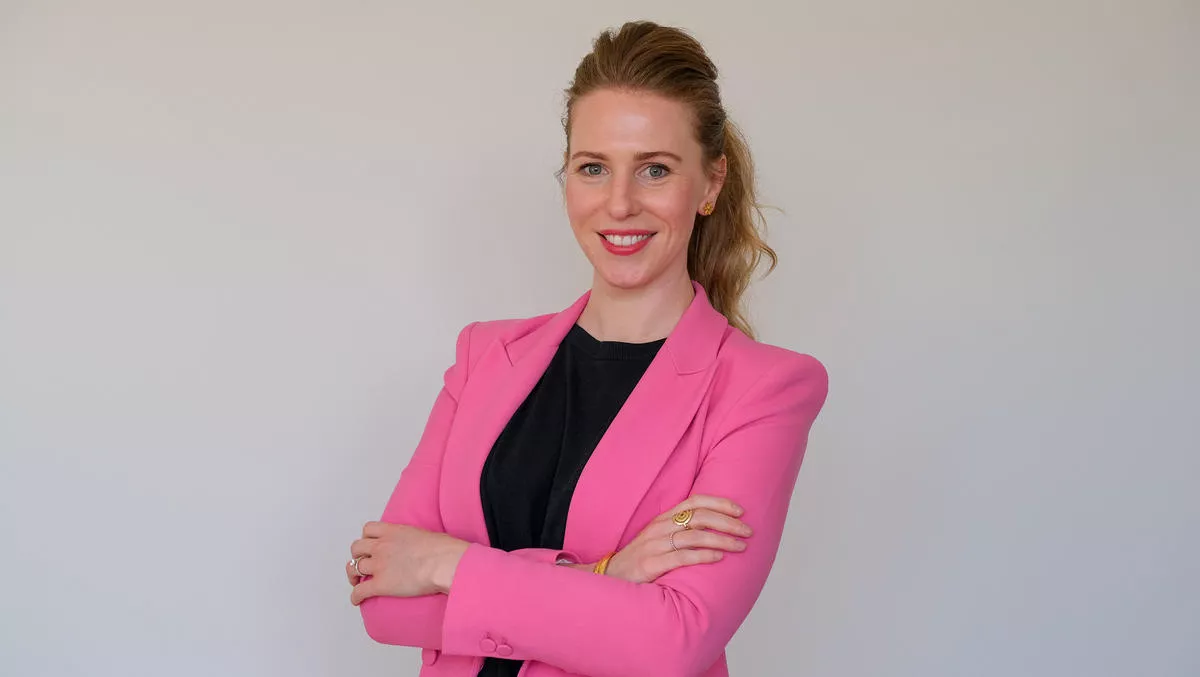 IWD 2021: Cohesity manager on what organisations can do to support womens' careers
FYI, this story is more than a year old
Comment from Cohesity channels and distribution manager Kathryn Ramanathan.

What does the IT industry need to do to attract more women in the years ahead?
These days, every industry has an element of IT. It's is no longer limited to IT companies, but when you look at car companies, fashion, FMCG, agriculture, education, they all have significant IT-driven elements.
Take data analytics, machine learning and automation by way of example. Choose a field you are passionate about, and be a part of the technology journey in an industry of your choosing. IT is a constant in an ever-changing global workforce.
What do IT companies need to do to ensure that more women have the opportunity to achieve senior leadership roles within their organisations?
IT companies need to create and promote sponsorship programs to help women gain visibility, awareness, coaching, and support to further their careers within the organisation.
Whilst organisations need a balanced approach to the workforce, all roles and promotion should be based on capability, merit, commitment and a willingness to learn, regardless of gender, background, race, and sometimes required experience.
IT has been early to adopt an awareness of what cross-profession skills can contribute to an organisation, which means it is easier than ever to move from one business unit or proficiency, or even from one profession to another.
What is the role of the government in attracting more women into STEM-based qualifications?
First and foremost, financial support for childcare needs to be available to all working women, regardless of where they sit on the salary spectrum. STEM and all industries need smart, engaged, career-minded women. In return, women need significant support in raising their children, as women manage work/travel/care for a family and have their own individual career aspirations.
We can't overlook investing in future generations through early education offered on a level playing field, much like the public school system. STEM is a multi-faceted, interesting and exciting career field — governments should consider alternative ways to communicate this to both little girls in primary school and young women in high schools to start a lifelong interest in STEM education streams.
What can women do to support themselves and their peers drive a more diverse and inclusive IT industry in Australia and New Zealand?
Proudly present your capability and unique set of skills. If you're unsure of what these are, think about the tasks you find easy and enjoy doing, or what you would genuinely enjoy doing if you had the chance.
Draw up a proposal and share it with your peers and management, don't wait for others to offer the opportunity to you — there is nothing wrong with creating opportunities for yourself. Don't be afraid to (professionally) promote yourself to both internal and external audiences — be your own champion and work closely with those who support you.
When you spend time fostering what you're good at and hone your strengths, people across the business will recognise this, and you'll find yourself working with like-minded people, and as a result, a great community will build and help shape you for years to come. The greatest learnings I've had have been from colleagues in other disciplines who have taken time to mentor and support me.
How do we get more women interested in tech?
We need to present how technology contributes across all industries and disciplines and open the eyes and ears of little girls to the unparalleled opportunities tech presents.
I became interested in tech because of the culture I saw demonstrated at the company my father worked at. He was in IT, and I used to go to the office with him on school holidays. Back then, they still had graduate programs; they had office morning teas and a very committed and passionate workforce. We'd go in on the weekend sometimes, and the office would be half full, not because the staff were overworked, but because they loved what they did.
I saw an environment that was supportive, successful and offered careers to people who wanted them. I remember stuffing envelopes as an eight-year-old for one of the grads and feeling very proud to be included and contribute; that small gesture was so inclusive.
We need to open up the workforce to the broader family and foster an interest whereby we make IT something interesting to be a part of early on. STEM are core elements of tech, yet there is so much choice across marketing, sales, training, program development, events, communications, to name a small few disciplines where women contribute significantly to the technology field and build interesting, colourful and successful careers.