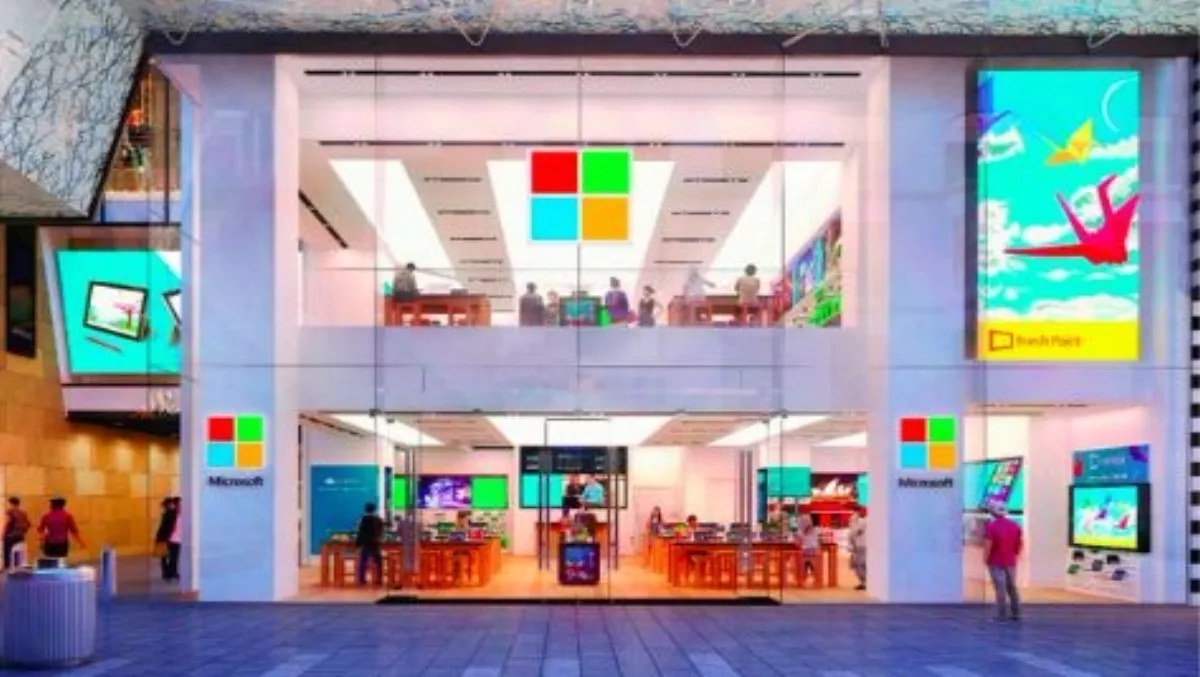 It's official: Microsoft sets opening date for flagship Sydney store
FYI, this story is more than a year old
Microsoft has unveiled the opening date for its Sydney flagship store, with Thursday, November 12 the red-letter day.
The store is Microsoft's first flagship retail store outside of North America and will be located over two floors at Westfield Sydney on Pitt Street Mall.
David Porter, Microsoft corporate vice president for worldwide retail and online stores, says the store, and one in New York due to open October 26, have been six years in the making.
"When we architected our retail plans, we committed to providing exceptional choice, value and service, and making a positive impact on the communities in which we operate," Porter says. "These flagship stores will deliver on these commitments, offering premier shopping destinations.
The stores are the largest stores to date for Microsoft, with the Pitt Street offering covering 500 square metres – or 6000 square foot – over two floors, and featuring retail sales space along an Answer Desk for technical questions, troubleshooting and repairs 'regardless of device or where it was purchased'.
A community theatre where customers can learn about Microsoft's latest and most popular products is also included along with 'immersive' video walls throughout.
Staff originating from more than 11 countries and speaking more than 21 languages will be at the store.
Earlier this year, Pip Marlow, Microsoft Australia managing director, said the Sydney store will provide an opportunity to experience the best of Microsoft products like Windows PCs, Surface devices, Windows Phones, Xbox One and Office 'in an innovative and vibrant setting'.
"This will be much more than a store," Marlow says.
"It will embody the world class innovation that you have come to expect from Microsoft and be a space where consumers – from teens who love gaming to parents who want to ensure their families are safe online, to small business owners looking for guidance – can visit and learn how to make the most of their technology, so they can make the most of every moment," she says.
Microsoft says to celebrate the launch of the New York and Sydney stores, it will be donating more than US$5 million in software and technology grants to local organisations.
The Pitt Street store opens at noon on November 12.