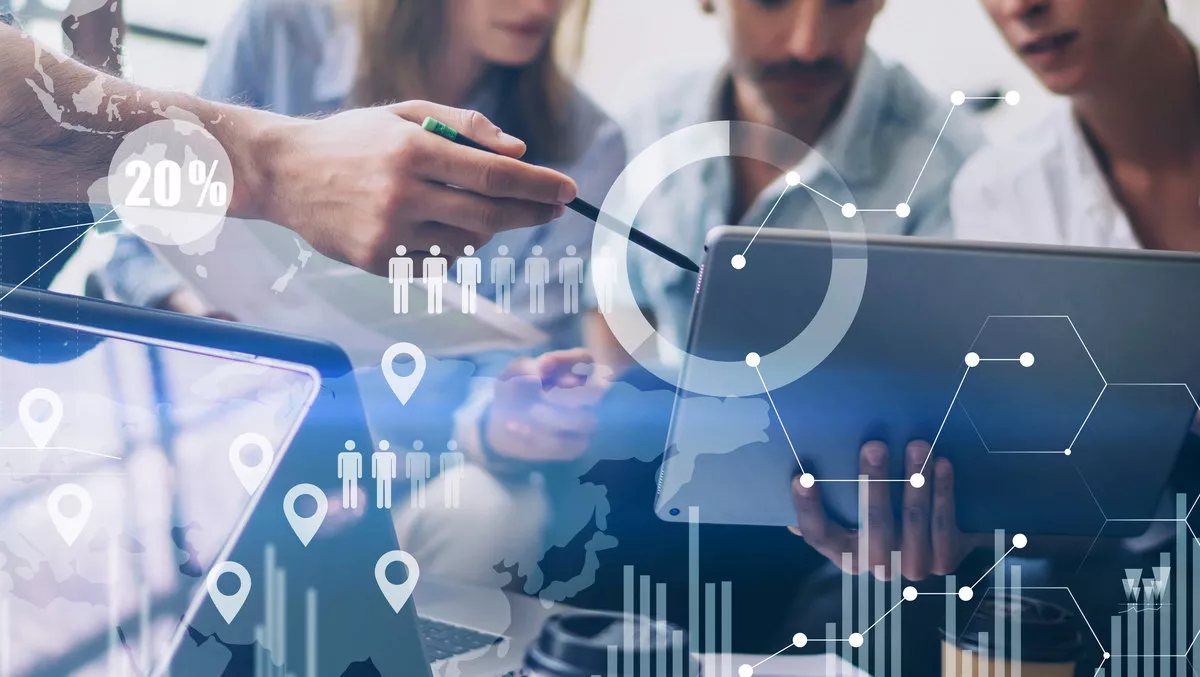 IT spread in organisations good for business, bad for security
FYI, this story is more than a year old
Nearly three-quarters (70%) of organisations across Australia now allow technology to be managed outside the IT department, a shift that brings with it both significant business advantages and increased privacy and security risks, reveals the 2019 Harvey Nash/KPMG CIO Survey.
When IT spend is managed away from the direct control of the CIO companies are more than twice as likely to have multiple security areas exposed, and more likely to become a victim of a major cyber-attack.
The largest technology leadership survey in the world, analysing responses from organisations with a combined technology spend of over US$250 billion, reveals for Australian organisations where the IT team is formally involved in decision making around business-led IT, business advantages include improving time to market new products (24% more likely to be 'better than competitors') and employee experience (30% more likely to be 'better than competitors').
However, four in ten (41%) companies in Australia are not formally involving IT in those business-led IT decisions.
These organisations are twice as likely to have multiple security areas exposed than those who consult IT[2], 41% less likely to be 'very or extremely effective' at building customer trust with technology, and 12% more likely to have been targeted by a major cyber-attack in the last two years.
These risks are uncovered at a time when cybersecurity reaches an all-time high as a board priority (64% vs 56% last year).
The huge opportunity to capitalise on the value of business-led IT, but also manage its risks, comes at a time of significant change for the business, the CIO, and the IT department, as the survey found:
Fewer CIOs sit on the board - although the influence of the CIO remains intact (65% this year view the role as gaining influence compared to 62% in 2018), fewer CIOs now sit on the board – dropping from 55%to 49% in just two years.
Artificial Intelligence (AI) and automation is driving huge change – as the IT department is being tasked by its board to use AI/automation to improve efficiencies (up 6% this year as a board priority), this is leading CIOs to expect that up to 1 in 5 jobs will be replaced by AI/automation within 5 years. This is likely to lead to a significant reorganisation of roles across the business. However, 68%of CIOs believe that new jobs will compensate for job losses to AI/automation.
Skills shortages – technology leaders are still struggling to find the right talent with 58% of organisations saying a skills shortage prevents them from keeping up with the pace of change, compared to 60% last year. The three most scarce skills are Big data/analytics (45%) Cyber Security (44%) and AI (38%)
"Business led IT is creating more value than ever before. More Australian technology leaders reported increases in IT budgets under their control than at any time in the last 15 years, demonstrating the scale of the opportunities and risks facing CIOs. Those that get the balance right between innovation and governance will be the winners," says Harvey Nash Australia MD Bridget Gray.
"At the same time, boards are asking their CIO and technology team to prioritise automation of jobs. In a market characterised by skill shortages in key areas, how organisations adapt to automation will increasingly become a priority, and many are not at all ready.
KPMG Digital Delta partner in charge Guy Holland adds, "Technology has rapidly emerged from the IT department to become the key driver of business strategy. But this research shows the IT team is often excluded, at a great cost to security and governance. In this world, a holistic approach is key to success.
"Organisations that put technology in the hands of value-creators while simultaneously connecting the front, middle and back office will be the ones that win in the market. The future of IT is a customer obsessed, well governed, connected enterprise where the CIO plays a key role in supporting transformation.
Digital leaders perform better
Digital leaders, which are organisations who consider themselves 'very effective' or 'extremely effective' at using digital technologies to advance their business strategies, performed better than their competitors on every aspect surveyed:
These aspects included time to market (55% vs 28% for the rest), customer experience (65% vs 37%), revenue growth (55% vs 28%) and profitability in the last year (50% vs 28%).
Digital leaders are also more likely to introduce 'major new changes to products and services' in the next three years (56% vs 38% for the rest), and focus on making money - 75% of CEOs in digital leader organisations want their technology projects to 'make' rather than 'save money', compared to 54% for the rest.
Gender diversity initiatives failing
70% of IT leaders feel their diversity and inclusion initiatives within their teams are only moderately successful at best, and there has been only minimal growth in women on tech teams, 24% this year compared to 23% last year, and no change in the percentage of female technology leaders at 11%.
Quantum computing
Although Quantum Computing is at such an early stage, 3% have implemented Quantum Computing to at least some degree.
IT budget increasing
More technology leaders reported increases in IT budgets under their control than at any time in the last 15 years with a 49-56% jump in those reporting increases.
In its 21st year, the 2019 Harvey Nash/KPMG CIO Survey is the largest IT leadership survey in the world in terms of the number of respondents.
A total of 254 respondents in Australia were included in the global survey of 3,645 CIOs and technology leaders, which was conducted between 13th December 2018 and 4th April 2019 across 108 countries.