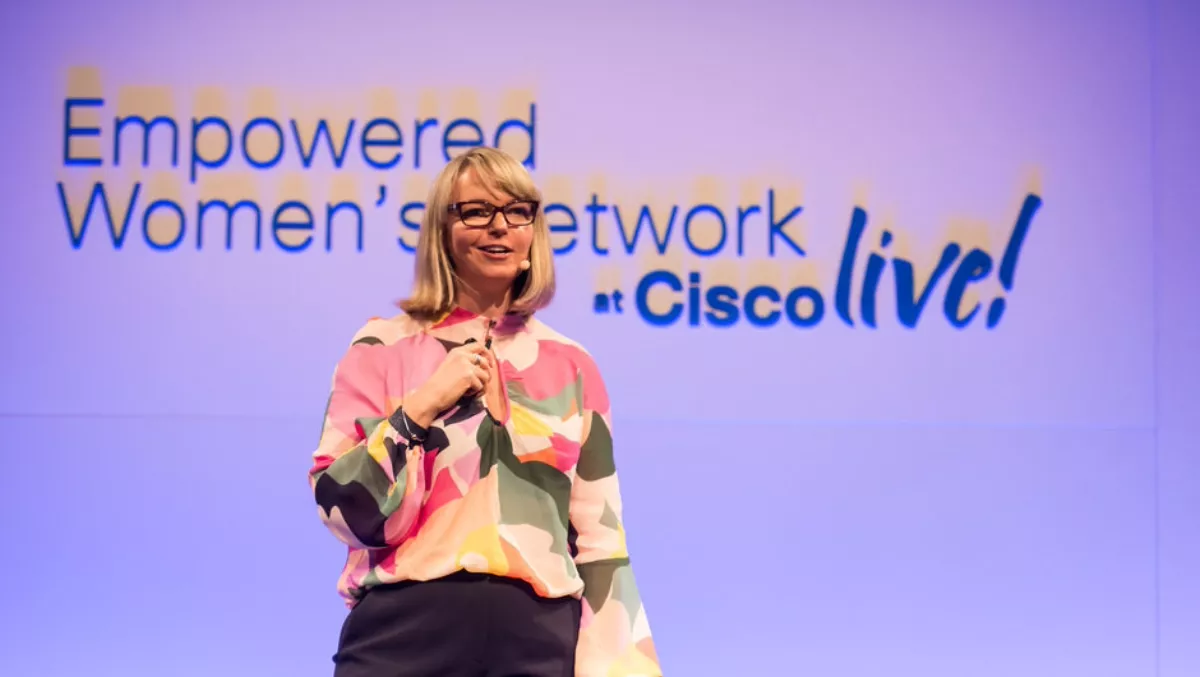 Interview: Tara Ridley on how Cisco's channel partners drive meaningful change
Tue, 12th Mar 2019
FYI, this story is more than a year old
Tara Ridley has come full circle at Cisco, and she couldn't be happier to be there. Ridley is Cisco Australia and New Zealand's director of partner organisation and started in the channel 11 years ago. She's now 18 months into leading Cisco's channel operations, she manages a team across ANZ.
At Cisco Live in Melbourne last week, I spoke to Ridley about Cisco's channel programme across ANZ and how partners are giving meaning to Australia's Country Impact Plan.
"I think we have one of the most mature channel programmes around the globe. We have a rigorous certification process because we want to protect the brand," she says.
"We want to make sure that anyone that wants to represent and sell our brand into market go through the correct certification process to be able to supply and install the products.
As with many channel partner programmes, Cisco offers different partner tiers depending on the level of investment partners want to make.
Any business that registers as a Cisco partner must buy through Cisco's ANZ distributors. In Australia, those distributors are Dicker Data, Ingram Micro, and Westcon. In New Zealand, those distributors are Westcon and Telegistics.
For tier 1 partners, they must hit more than US$14 million in annual spend before they can buy direct from Cisco. Ridley says that bar used to be much lower, but the company has raised it in recent years.
Across Australia and New Zealand, Cisco's distribution managers focus on growing the tier two businesses through the distributors.
"Each of our disties have named partner list. So we sit down with the start of the year and we identify between 20 and 30 partners where we see a real opportunity for growth. They're the partners that we actively want them to invest in, because we see them as an extension of Cisco."
"We want them to represent us so we will drive growth through those partners. Our rebate structure is targeted around and around those partners as well. So get accelerated rebates by growing through those partners.
Managed services and managed service providers (MSPs) are a growth area for Cisco.
"They're very different from just your typical system integrator or small tier two that they're demanding. They want flexibility and everything in terms of as a service. They challenge us, but it's fantastic because they are at the forefront and leading the way.
In the MSP space, ANZ is already asking for flexibility, different consumption models, different pricing types before the rest of the world because there are innovators who are pushing the boundary, Ridley says.
"We've still got a lot more work to do, but I see a lot more investment in the future going into that sort of MSP or SP as a channel space.
Cisco runs an Australian Country Impact Plan, which supports Australia's digital transformation in three areas: The innovation economy, human capital, and healthy communities.
The plan provides plenty of opportunities for partners because now they have purpose to make a difference to real problems in Australia – and use technology to solve those problems. It's a vastly different approach to just selling things like security or switching and routing just to earn money.
"Every partner that I've talked to absolutely loves it because it changes the conversation with the customer. You're going to solve a country problem, whether it's health care or whether it's providing access to communities that that don't have education, or solving transport problems.
"Whatever it might be, it's, it's a much more exciting conversation than talking to an IT manager about how many things we can sell.
Partners are at the centre of everything and Cisco can't do any of the country impact initiatives on its own.
"I think the partners have a really important role to play because we want their IP, we want their ideas. We want them to us to partner within and leverage their own ecosystem.
Many partners obviously deal with all sorts of different types of companies, whether it's software or they might even have their own developers in-house.
"I feel proud that we've tied it back to something really meaningful," Ridley concludes.