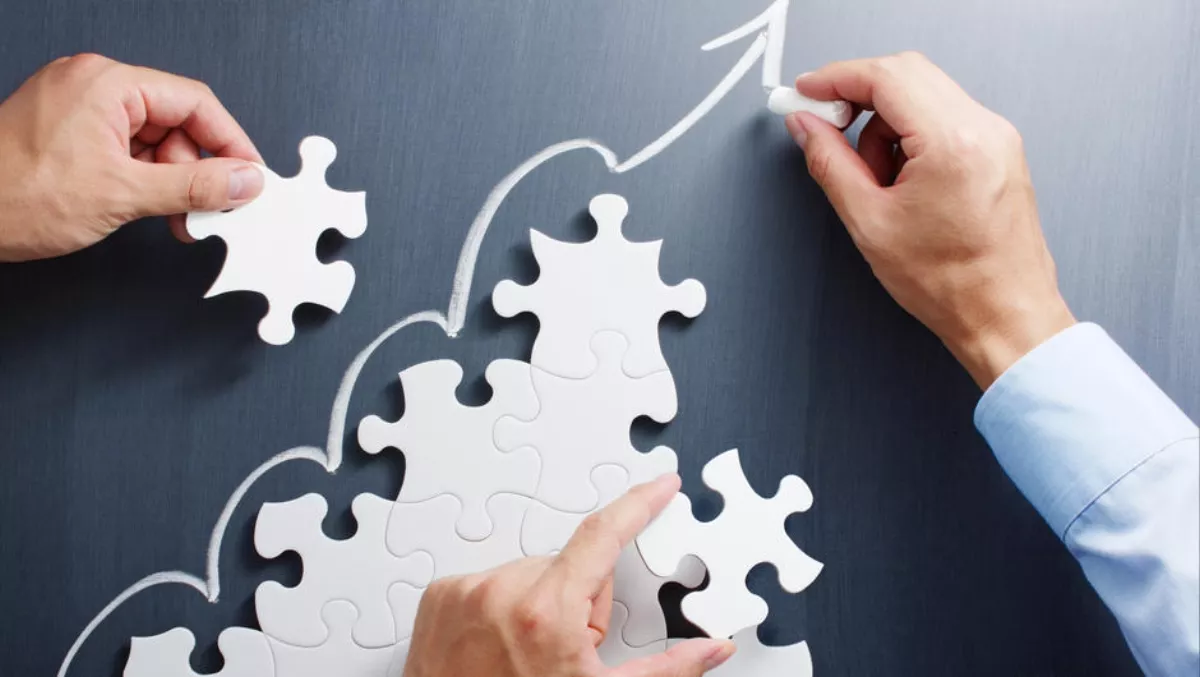 Interview - New opportunities as Cohesity expands into ANZ
FYI, this story is more than a year old
Cohesity, the provider of hyperconverged secondary storage, expanded into the APAC region this year, appointing Theo Hourmouzis as their first ANZ managing director.
The company began selling two years ago in the North American region and with 600% YoY growth they are hoping to use their traction as to find their footing in the ANZ market.
ChannelLife talked to Hourmouzis and Cohesity CMO Lynn Lucas about their plans for channel partners in 2018.
In a few words, what does Cohesity do?
Lynn: We are inventing the category called Hyperconverged secondary storage, taking all of the different storage that organisations have for their backup, test and dev, analytics, files and objects, and hyperconverging those on one platform.
What is Cohesity offering to your partners that will make you stand out in the channel?
Theo: This is a new category for our partners, the whole secondary storage is something they haven't seen before - purpose-built architecture that addresses all kinds of secondary storage.
What are you doing to tailor your strategy for the ANZ market?
Theo: It will align closely with our global strategy. We are a 100% channel-focused organisation and that sends a strong message of commitment to partners' success.
We believe that less is more in this space; we aren't trying to build a partner ecosystem of thousands. We want a small number of partners and we want to show true value to them and to their customers.
ANZ are considered leaders when it comes to transitioning to the cloud. How is Cohesity approaching that challenge?
Lynn: We offer three basic use-cases for customers as they think about the cloud. We can help them archive their data into the cloud, tier data to the cloud, and companies that are building cloud-native apps can fully run a cohesity solution in the cloud.
We work seamlessly with Amazon, Microsoft and GCloud and provide a pathway so that when customers want to use cloud they don't have to bolt on a seperate cloud gateway that is expensive or slows performance.
That's where the channel really can offer some value - working consultatively with customers on what data is right to archive or tier, or when to move things natively to the cloud.
How can ANZ MSPs ensure that they are in the best position to benefit from your expansion into the region?
Theo: I've seen a trend over the last few years of homegrown service providers that have been developing the ANZ market, and Cohesity presents an opportunity for them to allow their customers to take their first step into cloud.
We're talking about simplifying what's seemingly been a fragmented market so far in secondary storage; consolidating all of these workflows onto one platform, allowing our managed service partners to manage all that through a single interface, reducing cost, reducing footprint in the data center and making it easier to utilise their data at the end of the day.
With Cohesity we give them the platform to leverage their data for more than just using it as an insurance policy. The value that our partners can bring is asking what insights we can get from that data.
Anything else that you think is important for partners to know?
Theo: Secondary storage is a different concept, a different message, and it's a message we're already seeing our customers are really drawn to.
The opportunities are there in front of us. If there's a conversation they'd like to have with us our doors are open and we'd love to hear more of their opinion and what they are looking to achieve.
Lynn: This is a $60 billion global market. ANZ is a leader and it is a large economy. It is always beneficial when the channel can see a path to additional opportunities that are closely related. That's where we are seeing a lot of traction in NA and EU and I expect we will see it in ANZ too.