Partner content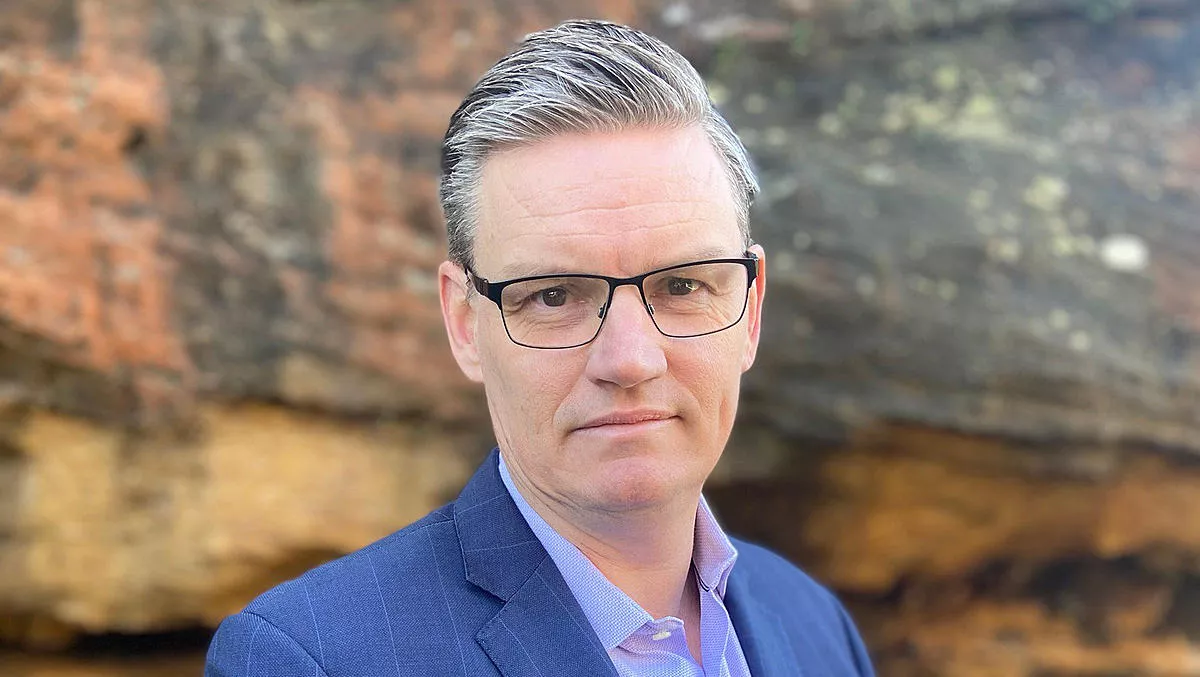 Interview: Mimecast channel director on new partner programme and consolidation in the channel
FYI, this story is more than a year old
Cybersecurity companies are facing a challenging year in 2020: threats from attackers continue to increase while threat actors diversify and refine their methods to adapt to emerging technology.
It's becoming increasingly clear that the security space must adapt in response, altering the 'business as usual' mindset in order to better serve partners and customers relying on security companies to get them through a potential onslaught of breaches, attacks and leaks.
One such enterprise choosing to adapt is Mimecast, the cybersecurity and resilience company, which has just announced an overhaul of its partner program in response to the changing channel community and the emerging security demands of 2020.
Techday spoke to Mimecast channel director for Australia and New Zealand Craig McGregor, who explains the reasoning for the partner programme revamp, why consolidation in the cybersecurity space is a good thing, and the changes he's seeing in the local channel.

Why are you revising your partner programme?
We spend a lot of time outlining what outcomes we need from our channel. In my experience, a lot of vendors don't actually spend that time, they just have a channel without understanding what the business outcomes are. And for us, it's very clear.
There are two things we wanted to achieve with the change. The first is to grow our joint businesses by developing opportunities that we otherwise wouldn't have come across. When we close those business opportunities together, we also grow our business together,
The second is bringing our partners opportunities that they don't otherwise know about. Our expectations of partners then is that they have the Mimecast capabilities from both a technical and sales standpoint to enhance those opportunities, apply their unique value proposition around the Mimecast solution and actually deliver a customer outcome.
The whole premise for the changes to the programme was to align the incentives within the programme around exactly those two things that we need from our partners.

What's changing with the new partner programme?
Firstly, we're doubling the discount on our deal registration programme. This is to give the partner that brings us the opportunity the best possible commercial terms to ensure that they are in the best position to go and close that opportunity against their competitors. That's the partner we want to win.
This will also mean that when they actually close that opportunity that it will be very profitable for them.
We're also simplifying the requirements to hit each tier within the Mimecast partner programme – there are only two requirements now.
The first is a new business target, and the other is keeping sales and technical certifications updated.
These changes are aimed at providing a pathway to the top tiers of our programmes and the benefits that are received in those top tiers, to any partner of Mimecast irrespective of size, scale or market focus.

The security space has seen a lot of consolidation through mergers and acquisitions (M&As) in recent years. Is this a good thing?
What I'm finding is acquisitions are exclusively driven by financial considerations as opposed to considerations that address the security needs of the end customer.
This is great for shareholders, but not so great for the customers due to the inevitable increased risk to the business around the solutions that we're providing.
We're finding customers are getting hit with attacks outside of the perimeter where their physical domains and are being attacked and used for malicious activity.
The Mimecast value proposition is around the provision of a single integrated security platform that addresses all of those needs.
And while we recognise that we are a critical component, we're not the only aspect from a customer's perspective, and we've spent a lot of time and energy building business partnerships with other vendors.
When our partners are selling their complete solutions (many of them are selling other vendors as well as Mimecast), the partner becomes critical to customer success.
M&As have really helped us in the marketplace because we're seen as a strong, stable provider with an integrated platform.
One commentator has said 'the industry is likely to see the brands that have dominated it for 20 years fade, and a new crop of midsize companies will emerge'. Do you agree?
Yes, I think this will increasingly become the case.
Those businesses that are focused on business outcomes and recognising that they are not the only part of the solution are the ones that will move forward.
New and emerging threats means that one organisation can't solve all of it. The customers are recognising this, and it's going to be the organisations through their partner community that are able to pull all those best-of-breed solutions together to provide that outcome for the client.

How has COVID-19 affected your business?
We have seen a number of customers come to us almost directly through COVID-19 circumstances. I was talking to a customer the other day and they said the one investment they were making during this time was in cybersecurity.
So I think, fortunately, we're in a good part of the market to maintain business and hopefully grow during this period. But the last thing we will do is try and take advantage of this scenario in any way with our customers.
It's also driven the Mimecast sales team to work more closely with our partners, because the partners are going through exactly what we're going through, which is a difficult time getting access to customers.
So it's presented an opportunity to double down on planning with our partners.
Related stories
Top stories