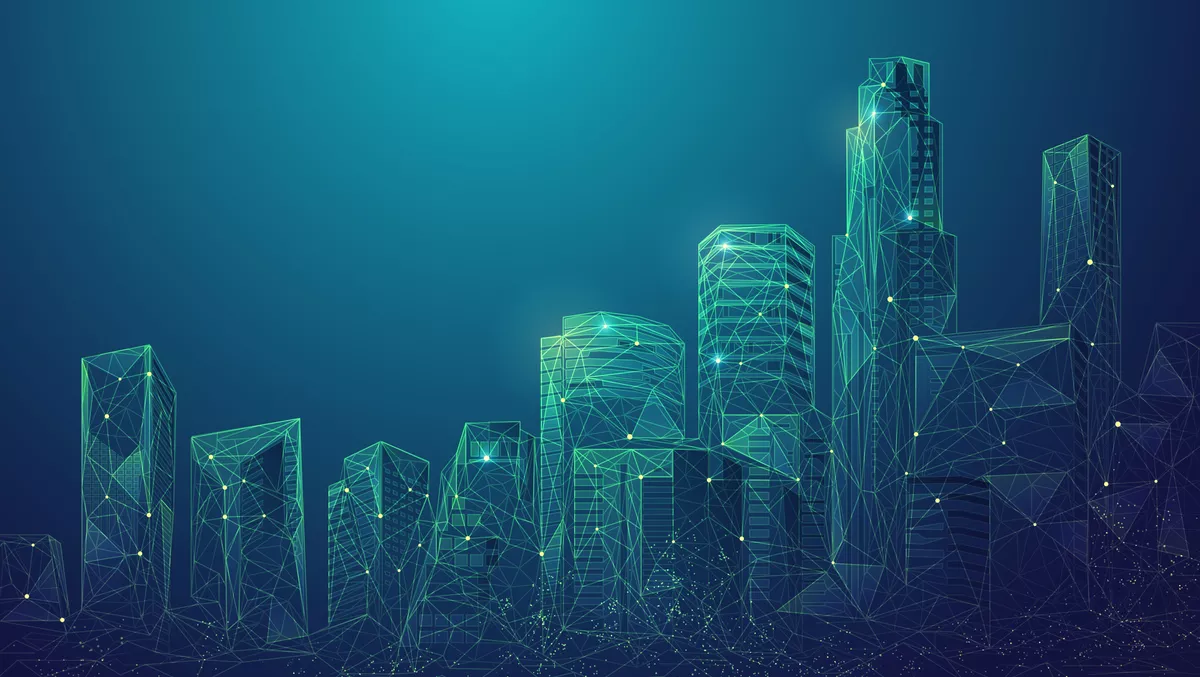 Interview: How technology enriches the construction industry
FYI, this story is more than a year old
Ever since Clough, an Australian EPC contractor founded in 1919, began using Bentley Systems software in 2018 on the Port Moresby Power Station project, they have impacted the engineering, procurement, and construction (EPC) sphere by blazing trails in construction and infrastructure technology.
Before Clough's collaboration with Bentley, they relied on labour-intensive manual processes to manage the data required for end-of-month reporting. When Clough wanted to improve their processes, they selected SYNCHRO to help streamline the collection of project data by using mobile and web technology. The upgrade provides daily insight and simplifies the end-of-month reporting from their enterprise systems.
SYNCHRO is Bentley's infrastructure construction management software, designed to help engineering and construction contractor specialists deliver their projects more efficiently by providing all project data in one place and in context. The application closes communication gaps between field and office, leverages construction sequences to resolve issues, and enables project teams to access data faster using 2D or 3D models and project-specific coordinates.
The collaboration was an immediate success, and Hugh Hofmeister, executive advancement director, construction at Bentley, says the relationship has only strengthened.
"We've pushed each other to new levels to advance more sustainable and efficient delivery of large and complex projects," says Hofmeister. "And there's no doubt that our close working relationship has shaped what SYNCHRO is today.
The application, along with additional Bentley's expertise, helped Clough significantly while allowing them to become leaner in the field, according to Giuseppe Gaudiello, senior project manager at Clough.
"SYNCHRO was the application we chose to implement to try and improve efficiency — and it's worked on a number of fronts," says Gaudiello. "Primarily, it's helped with the feedback and communication between engineers and their support functions, particularly with cost controls and planning.
The more that Clough implemented SYNCHRO's capabilities, the better their outcomes became.
Of course, conditions have changed drastically since 2018. The COVID-19 pandemic affected every industry and sector in some way, including the construction and infrastructure sphere. In many sectors, technology was the saving grace for organisations reeling from lockdowns and strict social distancing mandates that were seemingly impossible to implement on a construction site.
SYNCHRO helped Clough overcome the COVID-19 hurdles.
"Even before the pandemic, it was imperative that you only took the minimum number of people possible onto remote sites; just the most essential people," says Hofmeister. "You need to enable that effective support team back at mission control, with the right tools and visibility to serve crews and enable them to build on the job.
"That's one of the key uses of SYNCHRO. It enables remote communication and data collection between support teams and on-site teams, and that only improved once the pandemic hit.
Gaudiello says SYNCHRO's easy-to-use feedback solution made Clough's on-site operations significantly easier.
"Having feedback through an integral system that integrates seamlessly with [our] head office allows us to achieve our sustainability targets and still achieve a result in the field," he says.
"During COVID-19, I think we'd really struggle to use our old systems to deliver. This system, on the other hand, allows us to do a lot more from a distance.
It isn't just the pandemic that has hindered adoption of new technology in construction.
Traditionally, the industry as a whole has been one of the least digitised industries anywhere. A 2015 McKinsey study said only the agriculture and hunting sectors had lower levels of digitisation. In many ways, the status quo remains spreadsheets, paper drawings, checklists, and diaries.
"This is the very problem that SYNCHRO solves," says Hofmeister. "We put a phone or tablet in the palms of supervisors in the field to provide daily updates on the fly so that we can create a digital twin of the construction project that provides a near real-time representation of the project's status.
But, partly due to the lagging digitisation of the construction industry and its lack of digital culture, there are several barriers to providing visibility and transparency that must be overcome.
"Construction companies have a really tight margin," continues Hofmeister. "By accelerating schedules through better data-driven decision making, optimising schedules and production, and getting better deployment of resources, companies can create better cost efficiencies and opportunities to add millions of dollars in additional margin to the bottom line.
If digitisation is done successfully, transparency increases, risk reduces, and outcomes become considerably more predictable.
The success of technology like SYNCHRO has increased confidence in the traditionally technology-weary sector. With proven results and increased efficiency, construction industry stalwarts are coming to the realisation that their critical processes benefit from remote, digital-first solutions.
"Now we have the tools to do it," Gaudiello says.