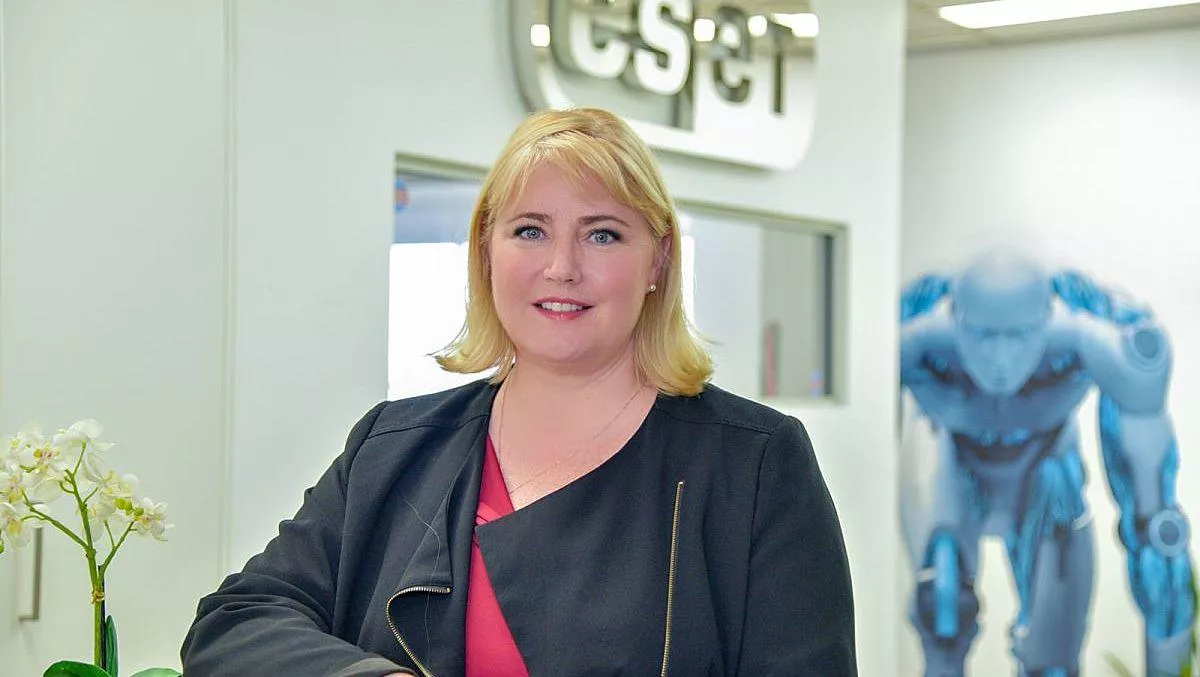 Interview: ESET Australia's Kelly Johnson outlines channel plans
Wed, 1st Apr 2020
FYI, this story is more than a year old
ESET Australia recently appointed new country manager Kelly Johnson, who previously worked at Ingram Micro as general manager of enterprise software.
We chatted to Johnson about her appointment, her current role and ESET's plans for the Australian channel market.
After a long history with Ingram Micro across the United States, New Zealand and Australia, what was it about ESET that attracted you to your current role?
I worked with Ingram Micro since 1990 in many different roles in the USA, France, Belgium, New Zealand and Australia. I've spent most of my career in vendor management and have worked with many brands in different markets, and have seen many different products and programs.
What attracted me to ESET is that it is a large global vendor with outstanding products. Knowing that it is in a growth phase in Australia really drew me to the company and the opportunity to be part of their team. I've used ESET's products and been impressed with how they just work in the background. This type of user experience was something that I would be proud to be a part of.
Having worked with Apple over many years at multiple levels – from project managing their USA supply chain redesign, to building their business with Ingram Micro in New Zealand and Australia – backing a solid brand and product has always been my passion. I need to believe in what I am involved with and support.
ESET's history is interesting in that it started over three decades ago and has grown into a top global brand with millions of users in more than 200 countries. Many things have changed, but they haven't sold out to anyone and remain true to their core aspirations, philosophy and values – to help build a more secure digital world where everyone can truly enjoy safer technology.
In a press statement, ESET COO Lukas Raska says your skills will help to build ESET's Australian business through channel development and brand awareness.
Could you elaborate on some of the things you'll be working on, and/or what's ahead for ESET Australia?
ESET is a well-kept secret in Australia. The products are outstanding but the brand awareness is low, so building the brand in-market is the paramount task. We will leverage both our global/regional marketing tools and local team resources to assist in us in growing the brand in multiple markets across Australia. By adopting a consistent and persistent approach and leveraging our channel partners we'll grow the ESET brand in an ever-growing cybersecurity marketplace.
Our team is local, from pre-sales to post-sales support and account management. We've got a great team to drive this business and provide our partners with excellent services.
Working with vendors in the channel shouldn't be complex. I will be working on simplifying processes and programs whilst streamlining our go-to-market through leveraging our channel partners. ESET will be a Channel first vendor and there will be a clear strategy going forward that customers can trust and depend on.
In my experience having built up brands in my last roles – taking them from low brand awareness to being top-selling accessory brands – will enable me to work with the team and our channel partners to put together a good go-to-market formula. The product is amazing, now the customers just need to know about it!
What are some of the key focus points ESET Australia sees in the current cybersecurity climate?
These are scary times we're all dealing with daily and due to social/ physical distancing rules in place, now more than ever cybersecurity is a critical part of people's lives and ecosystem. Some solutions are built-in, some are not. People think they are secure but they can be more so.
We are currently focusing on programs for consumers and resellers with offers that assist in this time of rushing to set up a home office environment. From Secure Business Cloud to endpoint security solutions, two-step authentication, security dashboard monitoring and encryption solutions, – we are very busy assisting customers and partners with these needs. This includes an increase in our webinars, estore offers, and channel marketing programs.
A couple of hot products at the moment (besides ESET Smart Security Premium) is Safetica which protects companies from Data loss and ESET Secure Authentication which restrict access to company resources by leveraging multi-factor authentication. This is a hot topic now, given many employees who have never worked from home, are now doing so with access to company-wide data.
Any final words you'd like to say to our channel readers?
Australia is a great country and I am lucky to be part of an incredible channel that's diverse and open to new ideas and solutions. ESET is growing quickly and we look forward to working with you to bring world-class security to your customers.