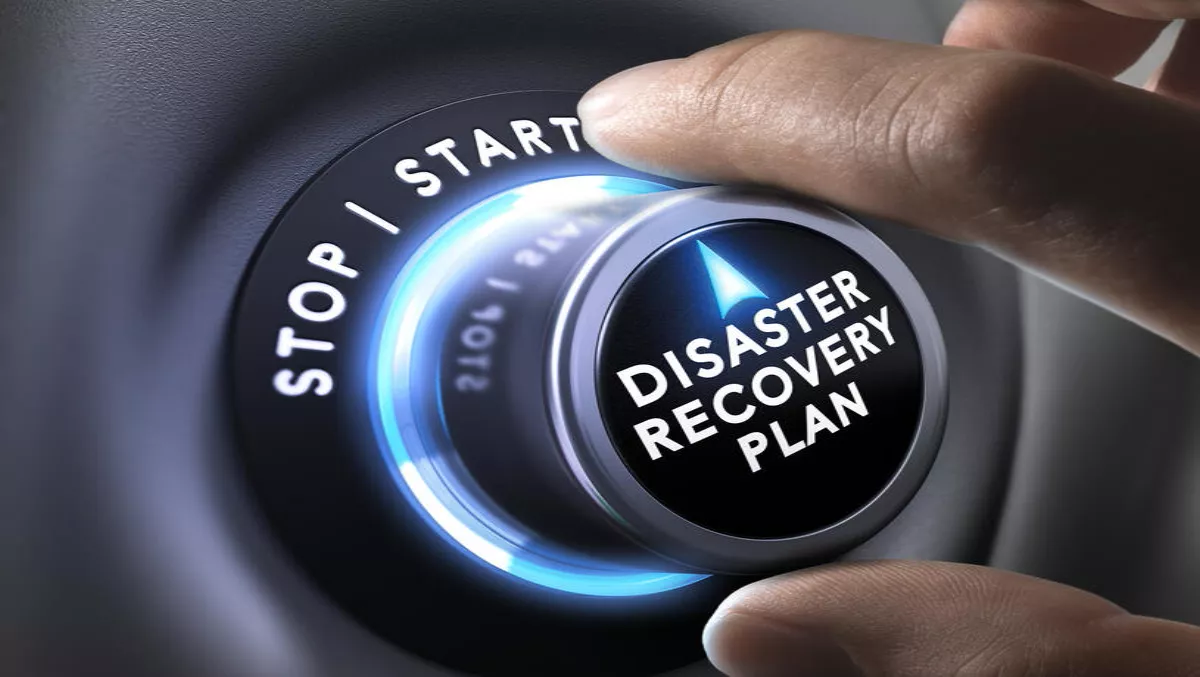 Interview: Datto's 'phenomenal' channel growth puts business continuity in the limelight
FYI, this story is more than a year old
Datto is all about backup, disaster recovery (DR) and continuity solutions. It uses the IT channel to distribute its products through to SMEs. Its products are delivered through local and cloud virtualisation, and cost reduction of disaster recovery as a service (DRaaS) for channel partners.
James Bergl, Datto's regional director for Australia and New Zealand, is responsible for establishing and defining Datto's regional go-to-market strategy. He was the first employee at Datto, and has since taken the lead of growing market share through channel partner acquisition.
Datto launched just last year, and has experienced 'phenomenal' uptake from the channel. This is because there is a need for business continuity and backup solutions, and ransomware is making the need more important than ever.
Bergl talks to ChannelLife about the company's backup and disaster recovery plans, and how channel partners help drive protection.
"There are definitely a few cybersecurity solution providers in this market, but Datto's point of differentiation is that we deliver 'business continuity' through our total data protection solutions; as such there is certainly room for Datto to grow substantially in this market," he says.
As such, he believes that data and business intelligence is what drives every company. It can stop companies in their tracks if data is negatively impacted, and Datto's mission is to ensure this never happens. Accessible and secure business data is the key, and the company is constantly enhancing its range of products.
"We are able to keep our partner's customers up and running, because our technology is designed from the ground up to be an end-to-end solution of total data protection. We also offer single-vendor accountability. As such our partners and business end users don't have source different hardware, software and cloud services and then bring them all together to deliver a data recovery solution," he says.
Datto's State of the Channel 2016 ransomware report reveals just how dangerous and expensive ransomware can be for managed service providers (MSPs) and their clients, and it's still the most popular form of malware and Bergl says ransomware is rife.
"The scary thing about ransomware is that cybercriminals can go and subscribe to 'ransomware as a service' or buy a perpetual license on the Dark Web for a relatively low cost. This means that ransomware is more accessible and affordable for cybercriminals to access and distribute than it ever has been. And it's getting smarter; the latest ransomware now searches for the backup drive first and encrypts the backup files before locking the live data-set. As such, it's more important than ever before to have a valid and current offsite copy of your data," he says.
When some of those targets can be SMBs, this is where the channel and as-a-service providers come in. Bergl says that they're often time-poor, and often aren't aware of security threats or their costs.
"While many SMBs understand the need for an offsite copy of their data as backup, they think they need this offsite in case fire or flood damage in their building. In reality, due to the cybersecurity threat landscape, they are more likely to need an offsite copy of their data because their backup has been encrypted with ransomware – and they will need to recover their data, servers, desktops and entire infrastructure to a virtual environment in seconds," he says.
Datto has recently released enterprise-class ransomware protection for SMBs, which has been built into the company's product suite. It detects and identifies attacks and notifies system administrators to rollback to a healthy dataset environment.
"It's our job in the IT channel to drive awareness, and educate businesses on the true state of the market, and at the same time provide easy to set up and deploy solutions that can help SMBs focus on their own business objectives," Bergl says.
Datto's State of the Channel 2016 ransomware report says that backup and disaster recovery is the most effective solution, and Bergl says tech is in the middle of a perfect data storm. As more data is generated, there are more opportunities for attack. When business owners would rather pay ransomware fees than lose business data, the threat will only keep growing.
"Our solution suite has been designed to protect a company's business by providing backup and a virtualisation platform locally and in the cloud. However, a large part of our focus is not just on delivering backup and DR solutions, but helping to provide education on the risks of modern day IT threats and linking them to the cost of downtime, should 'disaster' strike," he says.
The company has also released a ransomware detection sniffer in its Total Data Protection solution. It can help channel partners address threats in real time.
"The tool is another addition which means that both the MSP and end-user can set and deliver on very tight recovery point objectives (RPOs) and recovery time objectives (RTOs)," Bergl explains.
He says that the main industry challenge is not just about 'bandaid' solutions for malware stains, instead it needs to be an all-encompassing solution comprising antivirus, anti-malware, backup, DR, spam and employee training.
"In regard to backup and DR, it's imperative that solutions are robust, scalable and able to simply delete corrupted files that have been captured. Datto's intelligent business continuity solutions can have businesses back up and running within minutes in the event of a ransomware attack, as opposed to hours and days with traditional backup solutions," Bergl concludes.
Related stories
Top stories