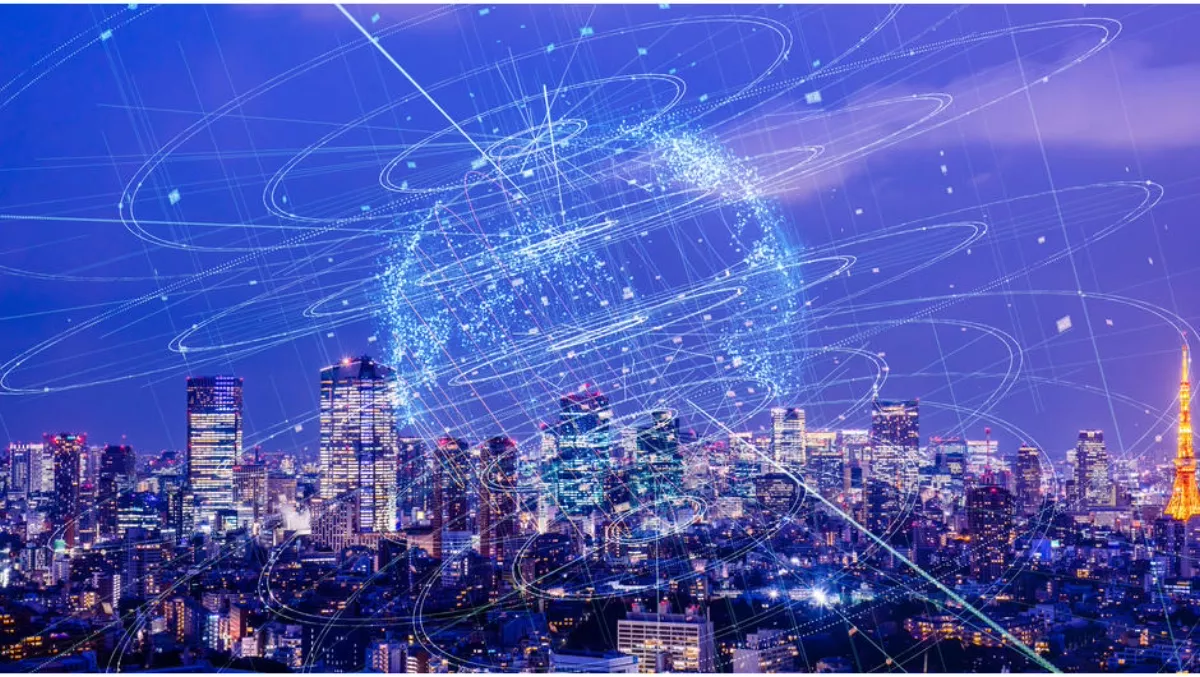 Interview: Cisco on its partner community and intent-based networking
Thu, 29th Mar 2018
FYI, this story is more than a year old
By Patrick Martlew, Community Editor
Cisco describes it's partner community as one of the most loyal, and the vendor undertakes various initiatives to help support their partners at regular intervals to ensure they're keeping up with their developments.
However, now that Cisco is making a push towards intent-based networking, a question has arisen over how that might affect its channel community.
We sat down with Cisco SVP of the global partner organisation Wendy Bahr at the company's Cisco Live Conference in Melbourne to discuss how partners are reacting to the development, as well as where the opportunity lies for them.
In your discussions with partners at Cisco Live and more generally, did you notice any common concerns or issues amongst them?
It's always great talking to Cisco partners because they're generally excited as the company brings them a lot of opportunities, but the most common questions is often 'where do I focus?'. We've had such great relationships with our partners for decades now, but as we look at the opportunity for software - for example - they're asking questions about the best way they can do software with Cisco.
There's also another theme when we're talking about the multi-partner ecosystem. With applications being a key area for customers and a lot of IT budgets going to App spend, we look at how traditional reseller partners can team up with an ISV to create a unique outcome. We mentioned that idea at the opening keynote and it seemed to generate a lot of interest amongst our partner community.
We've been doing that in other parts of the globe and it's been quite successful. We highlighted a local ISV in Australia called Local Measure, who have a social media/marketing cloud platform that they use with other traditional resellers and the idea has been quite successful.
How have reseller partners reacted to Cisco's Intent-based push? Are there any issues for resellers who might be looking at things like software-defined networking who aren't sure where intent fits in.
Strategically, if we think about 'the network-intuitive' and intent-based networks, we've seen a tremendous response to our new 9K platform - the Catalyst 9K. Through separating the hardware and software, the partners have really embraced the idea that you're going to get world-class technology which is fast and elegantly designed.
However, with the fact that you can buy a DNA-advantage software package or a Cisco ONE DNA package, many partners understand the value proposition for the customers. Essentially if a customer buys a package, they might not use all of it right now, but we're going to assist in that lifecycle and - for example - implement identity services engines to increase their security posture. When the partner goes in and has that conversation, it opens up the door for a broader conversation about other capabilities.
So while it's a different go-to-market than what we've done in the past, partners see the technology as giving them greater relevance and opportunity. That's true if you're having an SDN conversation or a 9300 9K conversation. So it's just a different way to provide value to the customer.
Does the move to intent open up more opportunity for partners who offer consultancy?
Well certainly if you're talking about the 9K Advantage, one of the biggest opportunities for consultancy is how partners can help set the policy for network security. The policy is what determines how bulletproof a network is going to be, so we tell our partners that if they develop that, it's fantastic, but they may need to partner in the beginning to ascertain that level of expertise.
We have a relationship with Deloitte - as an example - and they have great capability in this regard. So if you're a partner that doesn't have that expertise but you still want to have those kinds of meaningful conversations with clients you can partner to build expertise, or if you want to go out and develop that on your own, that works too.
On that note, there is a big consultancy opportunity for our partners in the hybrid cloud space, as we know from our research that the vast majority of customers are going to have more than one cloud. The opportunity for our partners to go in and talk about our categories of cloud connect, cloud protect and cloud consume makes puts them in the driver's seat. It essentially makes them a trusted, neutral advisor that works with customers to best fit their interests, whether they want things on or off-prem or finding the best mixture of both.
With increasing customer knowledge, Is there a danger of customers becoming more educated than partners or having unrealistic expectations? How can partners navigate through this to remain on top?
Well, I'd add to that, it's not just the customers becoming more educated but things are also shifting from outside of IT now. The IT team are becoming more educated but it's also the line of business manager as well. An example would be if someone from HR was looking for an HR solution for marketing and they bring that issue to IT saying they found a great solution and 'what can they do about it?'.
Again, for our partners, we need to ensure that they're not just continuing to have a conversation and a relationship with customers. It's a different conversation that they need to be having, it's more business oriented and less technical. You have to talk outcomes and you'd better deliver on those outcomes or they'll hold you to it.
As technology takes us so far forward and people become more adept in their understanding, Partners need to ensure they're across the varying levels of expertise.
The most important thing for our partners is to understand the sense of urgency around the fact that the model is really shifting. If partners really want to amplify and take advantage of new opportunities and profitability, you have to really embrace the idea of speaking to different buyers, understanding the cross-architecture and the outcomes that need to be driven or enabled by the technology they're selling.
It's not just technology for the sake of technology, it has got to be demonstrable that the technology can drive the strategy that the customer is counting on.