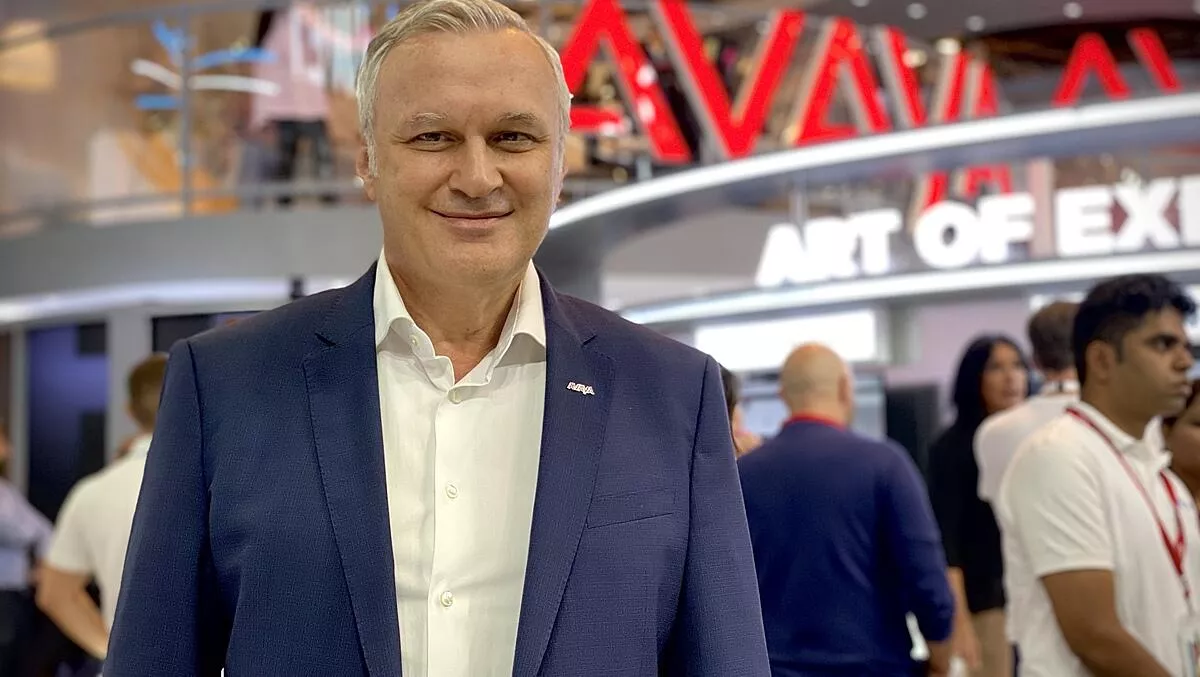 Interview: Avaya's ANZ managing director on regional growth factors
FYI, this story is more than a year old
Efficient and reliable contact centre and unified communications solutions are important for businesses, but especially so for those that face a large geological separation from its key markets.
Avaya has a long-running history in Australia and New Zealand in many different iterations and continues to grow at a healthy rate.
TechDay spoke to Avaya Australia and New Zealand managing director Peter Chidiac recently about its footprint in the region, challenges faced, and how it maintains a presence.
What is Avaya's footprint in Australia and New Zealand?
Our offices are spread around the country in Australia and we have one in Auckland.
We also have a large partner network of over 300 partners right from the mid-market, low-end right up to the big enterprises. So our go-to-market strategy is to work through partners primarily.
What are the most popular Avaya solutions in the region and why do you think that is?
So we have the mid-market section, which is the lower end of transactions, where customers may want five phones in their office right up to many hundreds of phone.
Basically there it's mostly unified comms and collaboration, small contact centre as well - some have small contact centres maybe 20 to 50 agents and so on.
Then if you go up into the commercial and enterprise segments, what we're seeing is customers are very interested in more advanced applications, chatbots with AI, omnichannel solutions, a lot of automation. And that can be through a mobile chat application right through to visual IVR.
So we see a hunger in Australia for advanced solutions from Avaya - it's a good market to be in there enterprise space where they're very interested in being leaders.
So what are some challenges that you see Avaya facing specifically in Australia?
We've been in the market since the 90s and we have a lot of loyal customers.
I think one of the things they're realising is Avaya is a company that's constantly evolving and we're adding new and advanced capabilities for them.
So our challenge is more about keeping up with customer demand because they're very advanced in Australia, and we want to make sure we're at the forefront of what they need.
Australia and New Zealand are regarded as one of our most advanced markets in Avaya globally.
So meeting that demand having the right skills needed to meet that demand, which is a nice challenge to have, is where we need to keep up.
You mentioned that in Australia, you have some of the most advanced skills in engineering in Avaya - what are you benchmarking that against?
Against our peers in other countries.
As I said earlier, we've had to make sure that we have the right skills due to the high expectations and demands from our customers.
Where we learn the most in Avaya is from our customers, because they're the ones saying, I would like to be able to do this.
A lot of the time, we co-develop things with them and develop applications first in Australia that can be used in many other countries.
Why do you think the Australian market has such high expectations?
If you look back at the history of technology, right from the early days of fax, voicemail, mobile phones and so on, Australians are heavy adopters of those technologies.
It's in our DNA as a culture, we want to be first in lots of ways.
When you look at it, per capita, we're a small country. We're large in geography, but small in population.
When you're small, you actually want to be stronger and tougher and lead, you don't want to be just behind all the big boys - I think that could be part of it.