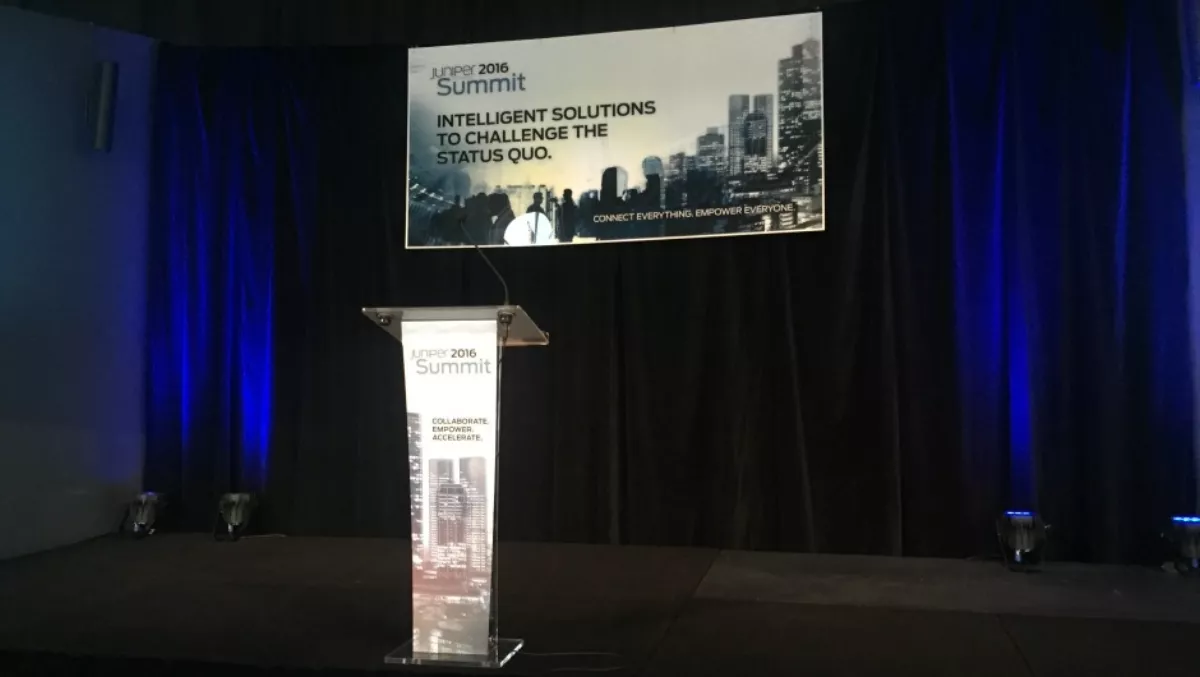 Inside the Juniper Networks 2016 summit
FYI, this story is more than a year old
The Juniper Networks 2016 summit is currently under way at the National Maritime Museum, Darling Harbour in Sydney.
Around 300 partners and IT/business decision-makers are expected to attend the event including Westcon, ICT Networks and 2degrees.
The day is set to be jam packed with sessions, networking and industry insights, coming to a close this evening with the company's partner awards.
The event kicked off with an inspiring video of CEO Rami Rahim disclosing the company's vision – to challenge the status quo.
"A company built for the demands of today's work," Rahim says.
Ralph Candiloro, VP for Juniper Networks ANZ and APAC, was the first speaker of the day, he elaborated further on the vision and future of the company.
"It's a very proud moment for us," says Candiloro. "We thank you for coming along.
Candiloro told attendees that without industry disruptors like that of Amazon Web Services, Juniper wouldn't be where it is right now.
"They're driving our technology to where it is today.
The company also credits its successes to the many customers and partners it has.
Candiloro says that the company's customers are further pushing the boundaries and forming more challenges for them, especially around automation.
It was 12 months ago that Juniper dove into its latest venture to 'challenge the status quo'. Something that Candiloro says was surrounded by uncertainty, but today, that uncertainty is no longer.
"Wow, what a difference a year makes.
Juniper Networks is also about to open its first open lab, outside of the U.S. The first in Sydney, and another in Melbourne soon after.
According to Candiloro, the open lab will enable more local knowledge and help the company and its customers to further understand the Internet of Things.
For Juniper Networks, challenging the status quo is only the beginning.