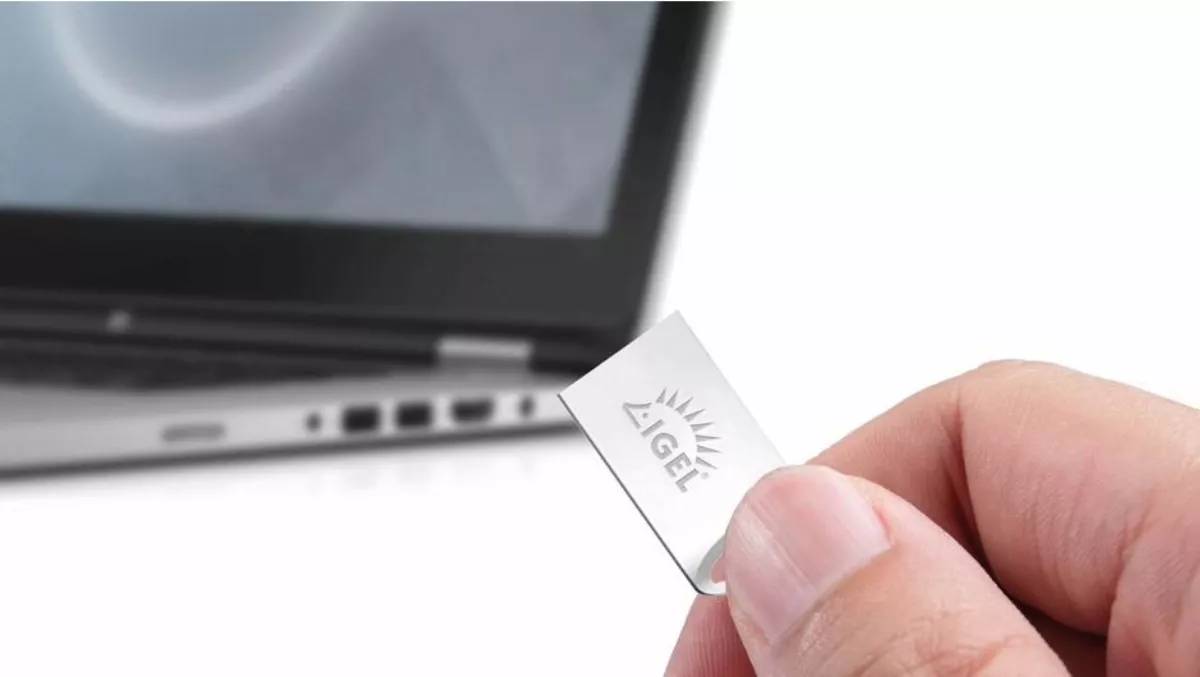 IGEL attribute growth to demand for a better user experience
FYI, this story is more than a year old
IGEL has announced record growth for the calendar year 2017, with the ANZ team recording software sales increasing by 60%.
This consolidates the company's strong market position at the end of the financial year when a new focus on software delivered an increase of more than 150 percent on the previous financial year.
Sales of IGEL's UD Pocket, listed as the world's smallest thin client, have risen 950 percent in the past calendar year, as more enterprise adopters look to the USB-sized device to convert their legacy hardware and bring remote users quickly and securely into the company's cloud computing environment.
The company's global hardware sales also increased by 10% in a declining market, one of the very few vendors whose figures are not in retreat.
The local team puts this down to a "laser-focus on the end-user experience and endpoint management.
"It is clear that the market is changing in Australia and New Zealand, with improved user experience as the defining factor in enterprise technology deployments," IGEL ANZ regional manager Marc Doehnert says.
"By partnering with major service providers in the workplace provisioning space such as oobe and on Platinum, we are positioning ourselves to spread the word further than ever that IGEL's end-user software is capable of delivering a fast, secure, centrally-managed user experience that plays nicely with the myriad systems that people rely on today for communications, graphics, word-processing and so forth.
Main adopters of IGEL Software in ANZ are the healthcare, banking, finance and insurance sectors.
In late 2017, Amazon Web Services (AWS) has raised interest in partnering with IGEL ANZ to help provide their customers a better user experience.
"It is clear that user experience has become a currency almost like cryptos," adds Doehnert.
"We are very lucky as a company that we had the vision to position ourselves firmly in this cloud ecosystem, and evolve our very sound reputation for virtual hardware into an equally high reputation for end-user software. VDI is a software game, and IGEL is really leading the way both here in ANZ and internationally,
IGEL will have an expanded local presence in 2018, with the local team now supported directly from the US.
This will include more resources in technical support, inside sales and operations in order to sustain current and future growth.
"We aim to grow triple digits in 2018 again and have major changes in our partner network. Soon we will unveil a new tiered partner program with lots of value to partners and customers. Seriously, all resellers, ISP, SI and MSP should look at booking a seat on this plane. It is about to take off!" says Doehnert.