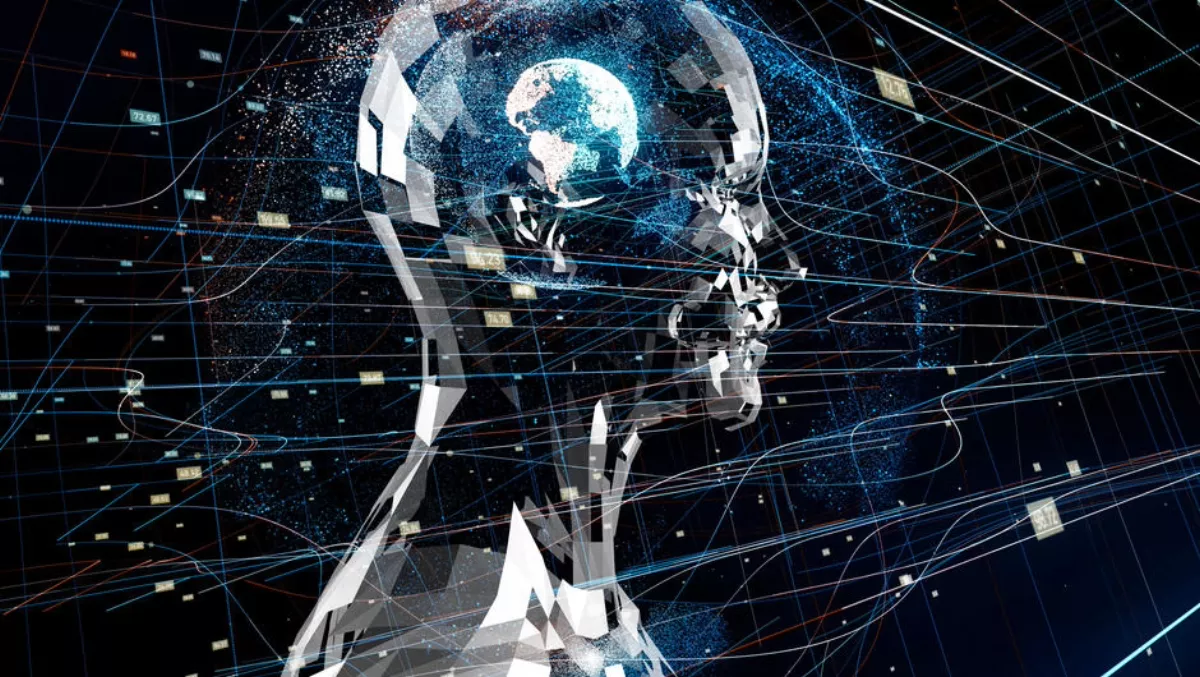 IDC report: global AI spend to reach US$19 billion in 2018
Tue, 27th Mar 2018
FYI, this story is more than a year old
By Patrick Martlew, Community Editor
Worldwide spending on cognitive and artificial intelligence (AI) systems will reach US$19.1 billion in 2018, an increase of 54.2% over the amount spent in 2017, according to new IDC spending guide.
With industries investing aggressively in projects that utilise cognitive/AI software capabilities, IDC forecasts that cognitive and AI spending will grow to $52.2 billion in 2021 and achieve a compound annual growth rate (CAGR) of 46.2% over the 2016-2021 forecast period.
IDC research director for cognitive/artificial intelligence systems David Schubmehl says, "Interest and awareness of AI is at a fever pitch. Every industry and every organization should be evaluating AI to see how it will affect their business processes and go-to-market efficiencies."
"IDC has estimated that by 2019, 40% of digital transformation initiatives will use AI services and by 2021, 75% of enterprise applications will use AI. From predictions, recommendations, and advice to automated customer service agents and intelligent process automation, AI is changing the face of how we interact with computer systems."
Where is the money being spent?
Looking at industries, IDC says retail will overtake banking in 2018 to become the industry leader in terms of cognitive/AI spending.
Retail firms will invest $3.4 billion this year on a range of AI use cases, including automated customer service agents, expert shopping advisors and product recommendations, and merchandising for omnichannel operations.
Comparatively, much of the $3.3 billion spent by the banking industry will go toward automated threat intelligence and prevention systems, fraud analysis and investigation, and program advisors and recommendation systems.
Discrete manufacturing will be the third largest industry for AI spending with $2.0 billion going toward a range of use cases including automated preventative maintenance and quality management investigation and recommendation systems.
The fourth largest industry, healthcare providers, will allocate most of its $1.7 billion investment to diagnosis and treatment systems. IDC research manager for customer insights and analysis Marianne Daquila says the evolving nature of enterprise IT is driving significant increases in AI uptake as businesses embrace innovative technologies.
"Enterprise digital transformation strategies are increasingly including multiple cognitive/artificial intelligence use cases," Daquila says.
"Business transformation is occurring across all industries as successful companies embrace the array and potential impact of these solutions. Automated customer service agents, increased public safety, preventative maintenance, reduction of fraud, and improved healthcare diagnosis are just the tip of the iceberg driving spend today.
"With double-digit year-over-year spending growth forecast, IDC expects to see an increase in general use cases, as well as a refinement of industry-specific use cases."
On a geographic basis, the strongest spending growth over the five-year forecast will be in Japan (73.5% CAGR) and Asia/Pacific (excluding Japan and China) (72.9% CAGR).
China will also experience strong spending growth throughout the forecast (68.2% CAGR).
Use cases
According to IDC, the cognitive/AI use cases that will see the largest spending totals in 2018 are;
Automated customer service agents ($2.4 billion), with significant investments from the retail and telecommunications industries;

Automated threat intelligence and prevention systems ($1.5 billion), with the banking, utilities, and telecommunications industries as the leading industries

Sales process recommendation and automation ($1.45 billion), with spending led by the retail and media industries.
Three other use cases will be close behind in terms of global spending in 2018: automated preventive maintenance; diagnosis and treatment systems; and fraud analysis and investigation.
Additionally, the use cases that will see the fastest spending growth over the 2016-2021 forecast period are public safety and emergency response (75.4% CAGR), pharmaceutical research and discovery (70.5% CAGR), and expert shopping advisors and product recommendations (67.3% CAGR). A little more than half of all cognitive/AI spending throughout the forecast will go toward cognitive software.
The largest software category is cognitive applications, which includes cognitively-enabled process and industry applications that automatically learn, discover, and make recommendations or predictions.
Industries will also invest in IT services to help with the development and implementation of their cognitive/AI systems and business services such as consulting and horizontal business process outsourcing related to these systems.
IDC says the smallest category of technology spending will be the hardware (servers and storage) needed to support the systems. Schubmehl adds, "The latest iteration of the Cognitive/AI Spending Guide is a roadmap for the journey of organizational digital transformation through the use of AI, deep learning, and machine learning.
"Organizations should be evaluating and starting to use AI throughout their systems and the Cognitive/AI Spending Guide is an indispensable resource in that effort."