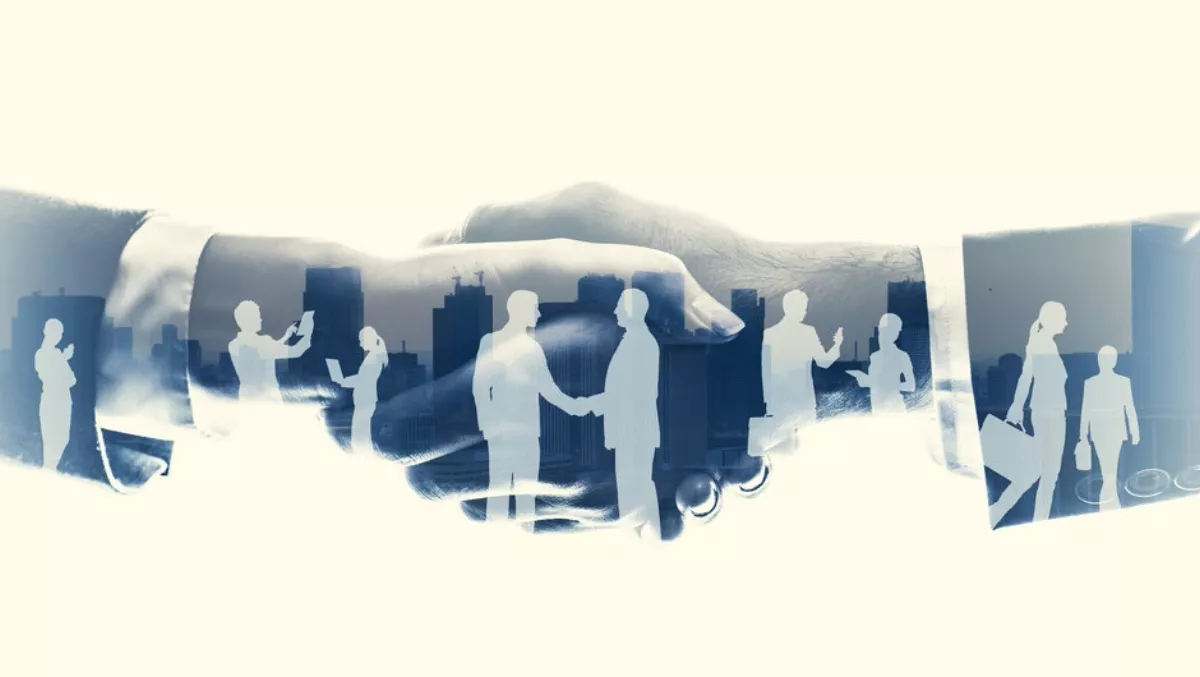 IDC: Relevance is combining strategy, creativity and IT services
By Ben Moore,
Wed 16 Jan 2019
FYI, this story is more than a year old
IDC unveiled today its top 10 predictions to impact enterprises services sourcing initiatives of Asia/Pacific excluding Japan (APEJ) organisations through 2023.
IDC predicts by 2023, more than half of the Asian 1000 companies looking to drive revenue growth will only consider partnering with consulting firms that combine strategy, creativity, and IT services.
IDC believes that most companies will choose to engage a service firm to help fulfil their IT and business agenda and aspirations but will be seeking new ways of contracting, new types of capabilities, and new delivery models in the next three to five years.
Businesses will want a more proactive, agile, and entrepreneurial IT organisation to support more aggressive demand from existing and new customers and clients.
For enterprise-wide IT initiatives aimed at growing corporate revenue, IT departments will need to demonstrate a mixture of often revolutionary creativity; understanding of leading-edge technologies and their business impact; and ability to drive people, process, and technology change (e.g. change management).
"Digital transformation is about people, culture, process, and business change, organisations need advisory and implementation partners that understand the importance of their digital transformation vision, ideas, culture as well as have the technological expertise," says IDC Asia/Pacific Services & Security Research Senior Research Manager Cathy Huang.
This year our predictions on new ecosystems and vendor sourcing priorities have highlighted the growing importance of business capabilities, such as product/services reimagination, experiential engagement, privacy management and ecosystem capabilities for a services partner.
"Not only do providers need to be able to co-create with the customer or 'plug and play', bring the right technology partners capabilities and talent to the different ecosystems they join, but clients increasingly demand an accelerated pace of innovation, which will be extremely difficult to deliver without using ecosystem partners."
IDC tracks the expanding breadth of ecosystems by looking not only at how many more services contracts contain multiple providers, but also at buyers' perceptions of the importance of suppliers in helping them create their own product/service ecosystems.
Moreover, IDC also tracks the year-over-year increase in the number of APIs created considering API is a good indicator to measure the breadth of ecosystems.
These new ways of contract, metrics used, expectations are summarised in the following ten predictions impacting technology buyers in services sourcing in Asia/Pacific over the next 48 months.
Some of these predictions are:
Skills Shortage - By 2021, 90% of APEJ organisations will have adjusted project plans, delayed product/services releases, or incurred costs because of lack of IT skills, with losses totalling over $150 billion annually in Asia/Pacific. Innovation Accelerators - By 2023, 80% of APEJ organisations carrying out IoT initiatives will partner with a services firm able to offer key skills and capabilities to strategise, plan, implement, and/or manage the IoT initiative.
Architecture Change - More than 80% of APEJ organisations use waterfall as their primary development methodology today; by 2022, that will dip to 40%, with 70% of organisations opting to use DevOps or a hybrid DevOps/Waterfall approach instead. Strategy Services - By 2023, more than half of the Asian 1000 companies looking to drive revenue growth will only consider partnering with consulting firms that combine strategy, creativity, and IT services.
The rest of the predictions, along with IT and Business Impact of each prediction and guidance for technology buyers for the Asia/Pacific market are presented in full in the report 'IDC FutureScape: Worldwide Services 2019 Predictions – Asia/Pacific (Excluding Japan) Implications'