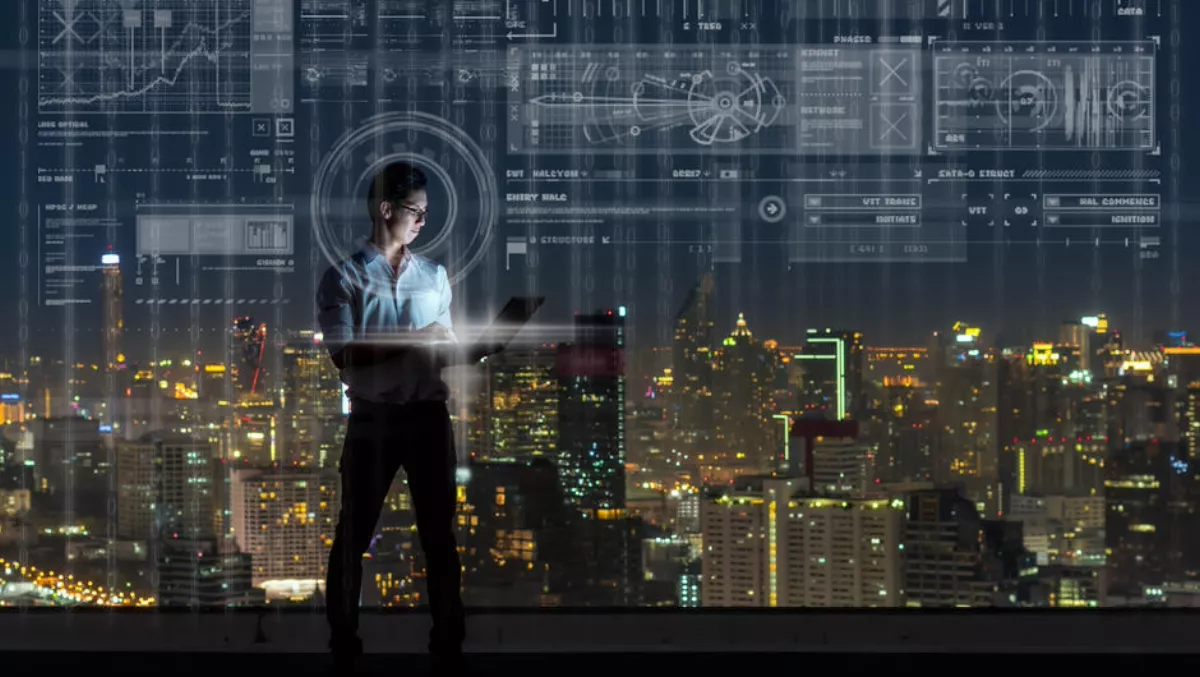 IDC predicts the future of the Australian IT industry
Mon, 29th Jan 2018
FYI, this story is more than a year old
By Patrick Martlew, Community Editor
IDC has outlined its Australian information technology (IT) industry predictions for 2018 and beyond.
The analyst has predicted that digital transformation (DX) initiatives will continue to dominate Australian IT business discussions and investment in the immediate future, with focus points including cloud development, artificial intelligence, hyper agility, blockchain and DX platform strategy.
It says as digital transformation has risen to prominence in the past few years, organisations of every size and industry have risked fundamental disruption because of new technologies, new players, new ecosystems, and new ways of doing business.
It also says DX has led to lower company lifespans as they're disrupted by new business models and 3rd Platform technologies, with companies often struggling under a forest of silos as they try to keep up and outpace rapid industry changes.
IDC Australia senior research manager Sabharinath Bala says, "The digitalisation phenomenon will continue to push DX as the top priority for IT executives, as innovation through DX is permanently reshaping the future of Australian organisations.
"The pace at which organisations generate digitally enhanced products and services will amplify their reach in the market and be key to their success.
Bala says the industry is now also experiencing a noted shift towards robotics, VR and intelligent applications and solutions.
"Cognitive advances, combined with robotics and AR/VR, are now actively impacting experiential engagement, business and manufacturing processes, and strategies," he says.
"Intelligent applications based on cognitive computing, artificial intelligence, and continual deep learning are the next wave of technology transforming how consumers and enterprises work, learn, and play."
Sabharinath Bala and IDC Australia research analysts revealed the following strategic top predictions that will unfold in 2018 and beyond, resulting in the "biggest impact to organisations in the country".
1. DX economy tipping point: By 2021, at least 60% of Australia's GDP will be digitised, with growth in every industry driven by digitally enhanced offerings, operations, and relationships. As well as this, by 2020 investors will use platform/ecosystem, data value, and customer engagement metrics as valuation factors for all enterprises.
2. DX platforms: By 2020, 50% of AU500 will have fully articulated an organisation wide digital transformation platform strategy, and will be in the process of implementing that strategy as the new IT core for competing in the digital economy.
3. Cloud 2.0 — distributed and specialised: By 2021, enterprises' spending on cloud services and cloud-enabling hardware, software, and services will more than double to over A$9.8 billion, leveraging the diversifying cloud environment that is 35% at the edge, over 15% specialised (non-x86) compute, and over 65% multicloud.
4. AI everywhere: By 2019, 50% of digital transformation initiatives will use artificial intelligence services. Before 2021, 85% of commercial enterprise apps will use AI, over 65% of consumers will interact with customer support bots, and over 60% of new industrial robots will leverage AI.
5. Hyper-agile apps: By 2021, enterprise apps will shift towards hyper-agile architectures, with 85% of application development on cloud platforms (PaaS) using microservices and cloud functions (e.g., AWS Lambda and Azure Functions). Over 90% of new microservices will be deployed in containers (e.g., Docker).
6. Human-digital interfaces: By 2020, human-digital interfaces will diversify, as 25% of field service techs and 20% of info workers use augmented reality and nearly 35% of new mobile apps use voice as a primary interface. Nearly 55% of the consumer-facing AU500 organisations will also use biometric sensors to personalise experiences.
7. Blockchain and digital trust: By 2021, at least 25% of ASX organisations will use blockchain services as a foundation for digital trust at scale. By 2021, at least 25% of Australian financial service providers, 40% of supply chain, 40% of agribusiness, and 20% of healthcare organisations will use blockchain networks in production.
8. Everyone's a data provider: By 2020, 80% (up from 35% in 2017) of large enterprises in Australia will generate revenue from data-as-a-service. This includes the sale of raw data, derived metrics, insights, and recommendations.
9. Everyone's a developer: Improvements in simple ("low-code/no-code") development tools will dramatically expand the number of nontech Australian developers over the next 36 months. Before 2021, these nontraditional developers will build 20% of business applications and 30% of new application features.
10. Open API ecosystem: By 2021, more than half of the ASX companies will see an average of 45% of their digital services interactions come through their open API ecosystems, up from 10% in 2017. This will serve to amplify their digital reach far beyond their own customer interactions.
"The ability to deliver digital at scale and across the enterprise is critical to win in the DX economy. The increased complexity in measuring the success of DX outcomes will force the C-suite and the digital leadership teams to establish unambiguous metrics and KPIs as part of their DX road map," Bala concludes.