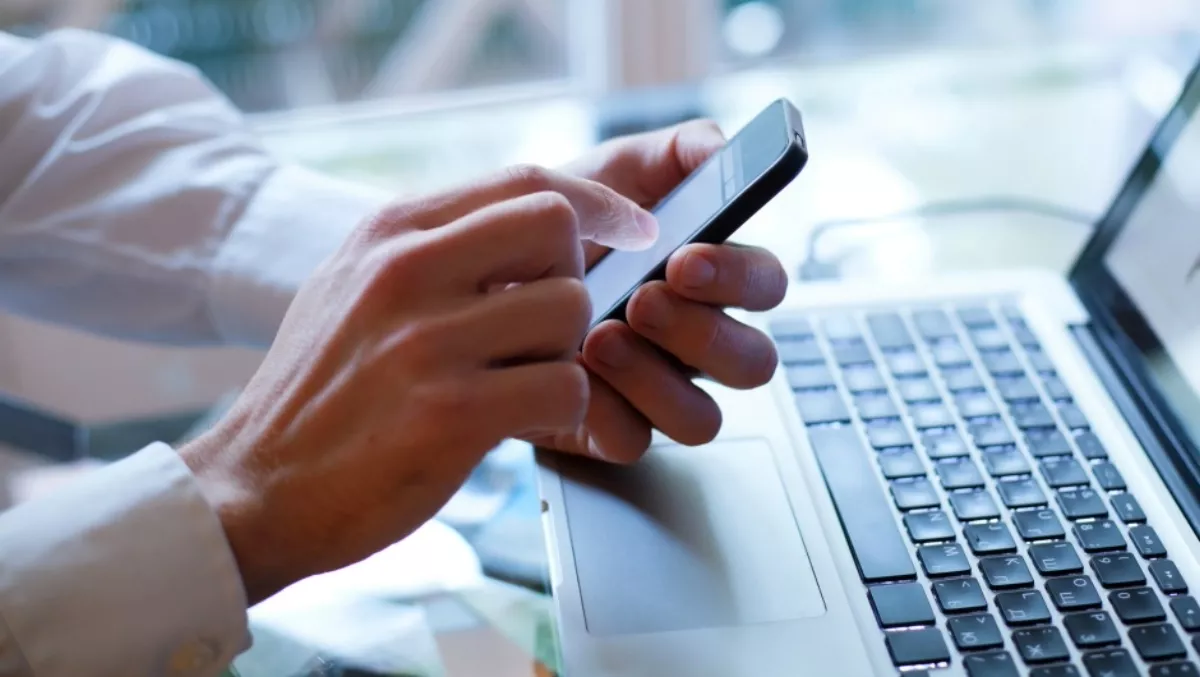 IDC expects smartphone growth to continue – led by APAC
FYI, this story is more than a year old
A new forecast from IDC has put worldwide smartphone shipments to maintain positive growth through 2021.
The IDC Worldwide Quarterly Mobile Phone Tracker reveals shipments to grow from 1.47 billion in 2016 to just over 1.7 billion in 2021.
Last year in fact the market experienced its first ever single-digit growth with shipments up just over 2.5 percent from 2015.
IDC believes the combination of new user demand as well as a somewhat stagnant 2-year replacement cycle will be enough to keep the market at a 5-year compound annual growth rate (CAGR) of 3.3%.
Program vice president with IDC's Worldwide Quarterly Mobile Device Trackers, Ryan Reith says the big inflection point that everyone is watching for is when the smartphone market experiences its first year-over-year decline.
"We believe the two main catalysts for continued growth are bringing first-time users onto a smartphone and maintaining life cycles that are close to two years. At the end of 2016, we estimated that about half of the world's population was using a smartphone, which leaves plenty of room for additional first-time users," says Reith.
"And, despite very high saturation levels in mature markets like North America, Western Europe, Korea, and Japan, we still see the majority of users replacing their handsets roughly every two years. We expect these trends will hold through the forecast."
According to IDC, the OS market share hasn't changed much in the past couple of years and this isn't expected to be any different during the forecast – Apple to hold 14-15 percent and Android 85 percent with the bits and pieces spread across a few dying platforms.
However, looking a little deeper shows a different story. When analysing by market value based on non-subsidised device retail pricing, IDC expects Apple to own 36 percent of the device market value by 2021, equalling roughly US$180 billion.
IDC asserts this over half of the combined value of all other Android OEMs combined and doesn't include revenue from services or its app ecosystem.
Research manager with IDC's Worldwide Quarterly Mobile Phone Tracker, Anthony Scarsella says the high-end spectrum of the smartphone market shows no signs of slowing down as we expect the average selling price of a smartphone to increase over seven percent in 2017.
"Premium phablet offerings from a variety of vendors look to be the main driving force behind the growth of devices with screens 5.5 inches and larger, which are set to grow over 34% in 2017 across all operating systems. The average selling price of these devices is also expected to increase 9.0% as we await the arrival of ultra-premium devices such as the iPhone 8, Note 8, V30, Essential Phone, and the second-generation Pixel," says Scarsella.
"The large screen phenomenon shows no signs of slowing down as phablets will make up 40% of the smartphone market by the end of 2017. By 2021, phablets will control slightly over 51% of the market proving that bigger is most often better to most consumers."
In terms of the platforms, the Android OS is expected to continue its dominance of the shipments markets with 2.3 percent year-over-year growth in 2017. Asia Pacific (excluding Japan) continues to lead the way consuming nearly 55 percent of shipments throughout the forecast period.
Apple is expected to demonstrate nominal 1.5% year-over-year growth in 2017 despite the steadily growing hype around the September iPhone launch, which is a considerable improvement from the 7 percent decline in iPhone shipments in 2016.
IDC anticipates will only improve for Apple as IDC expects the arrival of the iPhone 8 will spur a major upgrade cycle come 2018.
Related stories
Top stories