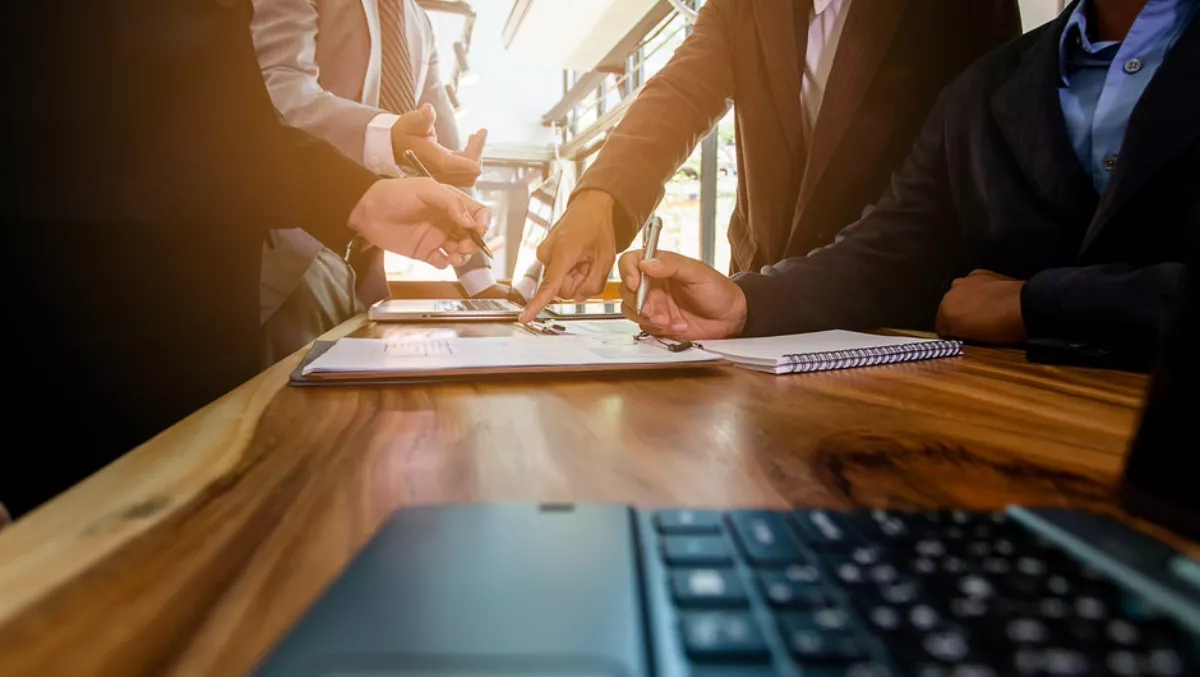 IDC: Aussie spending on IT Services to hit $23.5B by 2023
FYI, this story is more than a year old
IDC says the Australian IT Services market is predicted to grow at a compound annual growth rate (CAGR) of 3.8% through to 2023.
This is a marginal increase on IDC's previous forecast predicting a 3.7% CAGR through to 2022.
Australian IT services revenue will reach approximately AU$23,438 million in 2023, up from an estimated AU$19,410 million in 2018.
These results are drawn out of IDC's recently published "Australia IT Services Forecast and Analysis, 2018-2023" report.
To ensure that IT services vendors reap the benefits of a growing market, ANZ market analyst for IT services Chayse Gorton says that "technology suppliers must enable organisations to execute on their enterprise-wide digital strategies."
This is imperative because the execution of a digital strategy is critical in helping the organisation achieve its business transformation and to compete in the digital economy.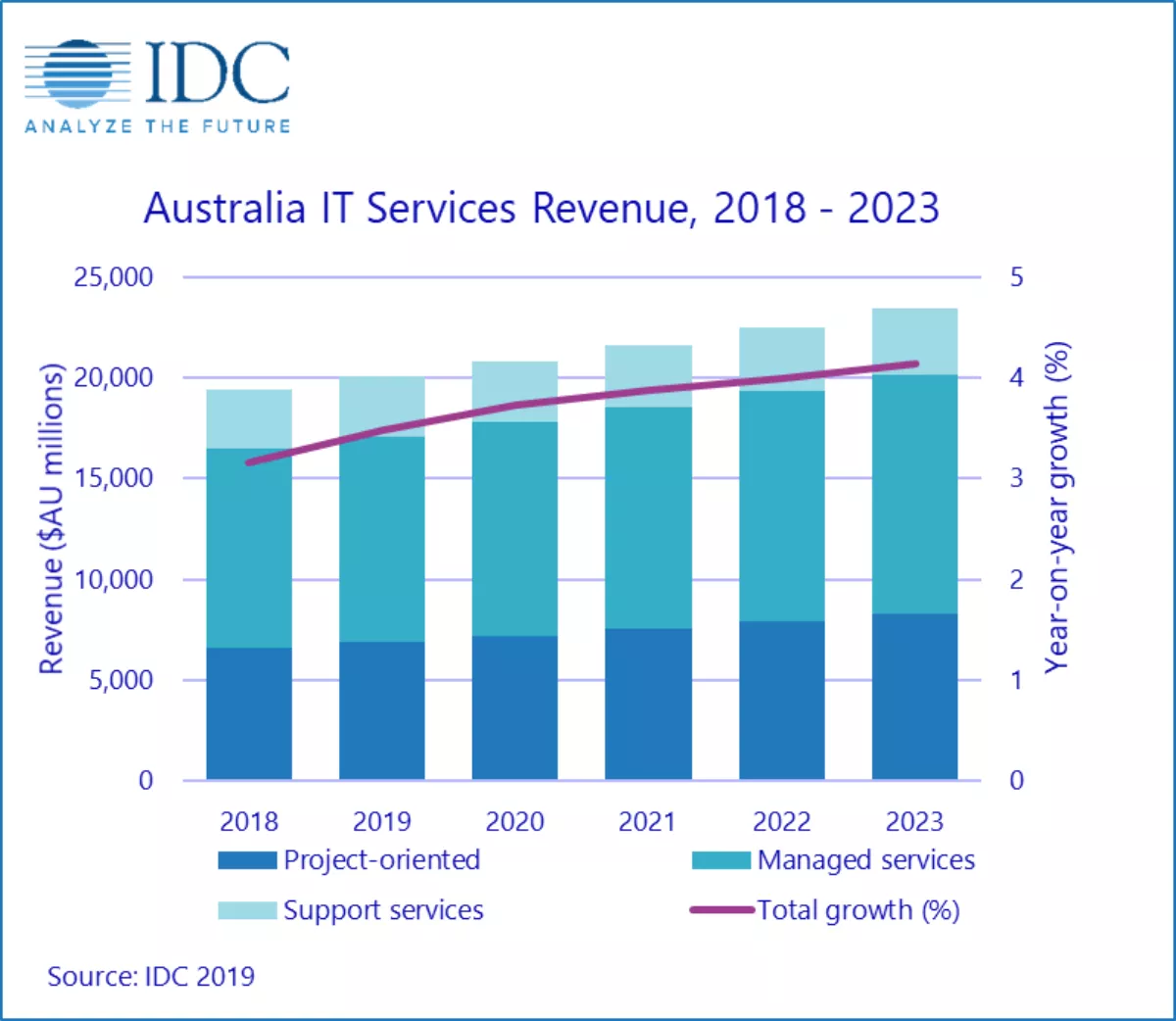 IT service providers are increasingly taking on the role of a business consultant by leveraging their IT consulting pedigree.
Out of the three core IT services primary markets including project-oriented, managed services, and support services, it is the project-oriented market which is predicted to achieve the highest CAGR through to 2023; though no market is expected to decline.
Two stand-out drivers of the project-oriented market include organisations:
Attempting to create competitive advantages through deeper deployments of 3rd Platform technologies (cloud, mobility, big data and social) and new implementation of innovation accelerator technologies (AI, IoT, Robotics, etc.).
Seeking to optimise critical business systems. Organisations will leverage IT services vendors to modernise or replace legacy systems. This is because many core business systems have not kept up with the pace of change of new technologies as maintaining these systems can be complex and expensive.
"End users will look to IT service providers for consultation on next-generation technologies," says Gorton.'
"They will seek assistance in using these technologies to create new offerings, business models, and relationships.
Considering that all IT services primary markets are predicted to grow, IDC expects there to be no shortage of opportunities in the IT services market through to 2023.
The challenge for vendors will be to differentiate themselves from other vendors in order to help position themselves as the best provider to deliver on IT solutions.