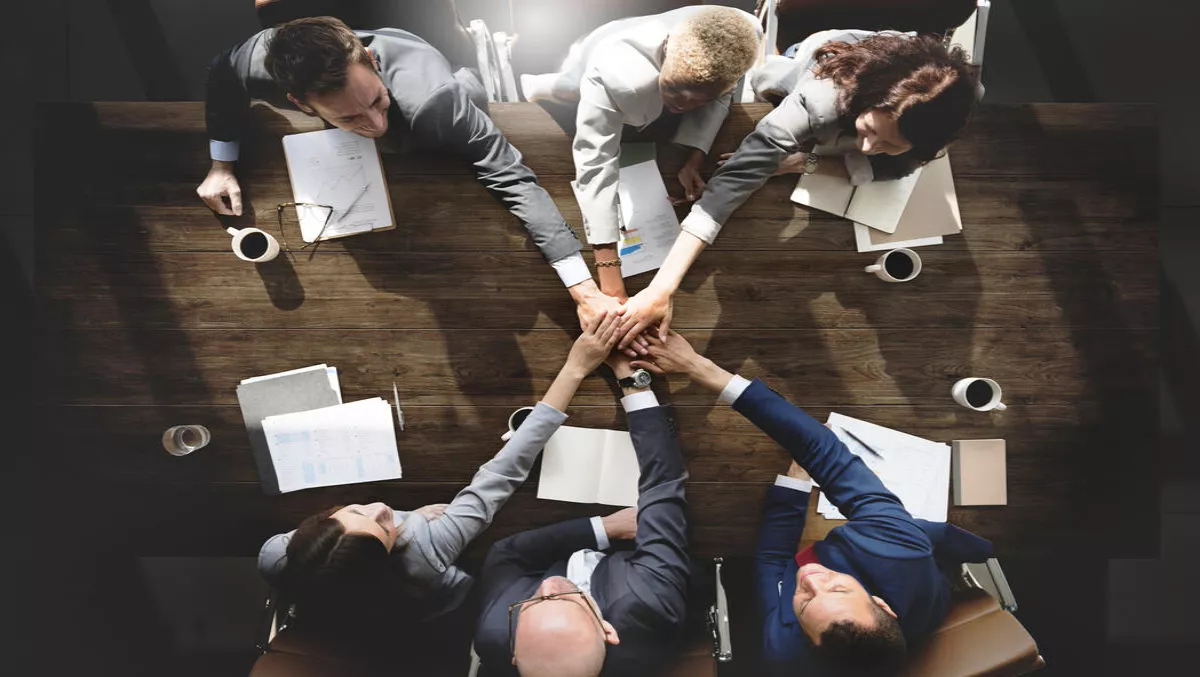 Hyland partners locally with Deliveri Solutions Australia
Wed, 4th Oct 2017
FYI, this story is more than a year old
By Patrick Martlew, Community Editor
Content management solutions provider Hyland has established a reseller partnership with local consulting and project services specialist Deliveri Solutions Australia.
The partnership will introduce Hyland's ShareBase platform to Deliveri's technology portfolio, which Hyland describes as a tool for facilitating advanced and intuitive cloud-based sharing and content management.
Bob Dunn, Hyland's Australian country manager says, "It is great to be involved with a forward-looking company like Deliveri Solutions, that provides a top-tier level of performance to smart, mid-sized companies embracing digital change.
Hyland says the partnership will help to stimulate their growing footprint in the Asia Pacific (APAC) marketplace, reaching a broader target market of enterprise customers in need of solutions in the records and information management space.
Part of the Gen 5 Group, Deliveri Solutions provides personnel with on-demand skills and project management capabilities in market innovation, technology enablement and transformation management.
The company offers end-to-end consulting services to mid-sized enterprises and says they aim to bridge the gap between individual consultancies and multinationals.
Hyland says it has identified a growing need in local markets for cloud-based content management and sharing applications, as well as a requirement for data to reside in Australia.
It says the ShareBase platform addresses this need, providing secure, encrypted traffic between client and data center, with physical and logical infrastructure secured in local data centers.
Stan Relihan, Deliveri Solutions business manager says, "We selected Hyland's ShareBase after seeing strong demand for effective cloud-based content management, and the need to marry existing customer and internal sales databases to link our personnel with their customer.
"We view our partnership with Hyland as the foundation for securing and extending this part of our core business.
Some of the features offered by ShareBase that Deliveri considered to be crucial include active directory integration, a strong desktop client, corporate libraries, password protection, watermarking, training and support as well as the simplicity of the platform.
Martin O'Dea, Deliveri architect of solutions adds, "Hyland offers us the advantage of working with a long-standing player in the content services space. Hyland's ShareBase solution has a spectrum of features that will benefit our customers, and we consider it the best-of-breed product for our market segments.
"Functional advantages also made ShareBase our product of choice, and the functional superiority we encountered while testing confirmed that Hyland's was by far the most superior product and service offering.