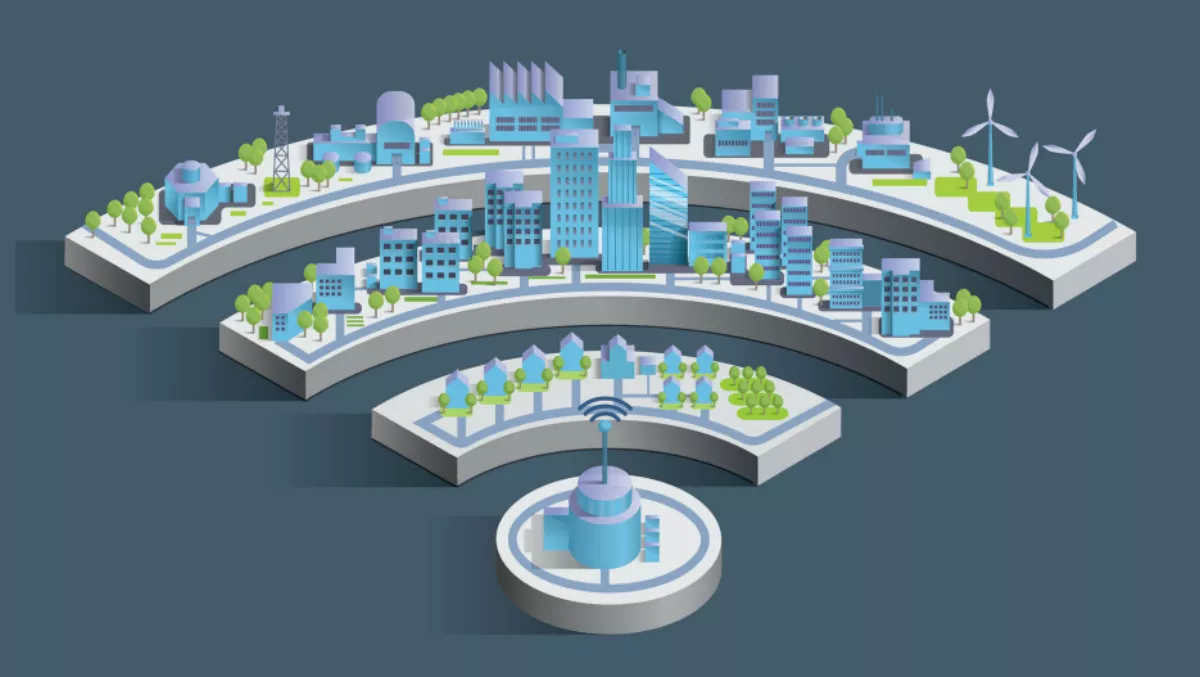 HPE & PwC team up in Kolkata to accelerate smart city development
Wed, 13th Sep 2017
FYI, this story is more than a year old
By Ashton Young, Editor
It's good news for India and future cities as Hewlett Packard Enterprise (HPE) has announced a new project with PwC.
Together the heavyweights will be creating a Center of Excellence (CoE) in Kolkata to advance development for future cities by capitalizing on the Internet of Things (IoT) and creating opportunities for cities to optimize their assets and provide citizen-centric service.
General manager of the Universal IoT Platform at HPE, Nigel Upton says they're excited with what the future holds.
"HPE and PwC are working together to offer enhanced services, greater security and improved civic engagement to municipalities around the world," said Upton says.
"By combining HPE technology solutions and services with PwC business strategy, process, people and change capabilities, we are able to help organizations accelerate business and societal transformations, and derive greater value faster from their IoT initiatives and the Center of Excellence in Kolkata is a testament of our joint efforts.
According to HPE, there is an increasing need for effective connection and exchange of information across a diverse range of devices and applications which is why PwC will be leveraging the HPE Universal IoT (UIoT) Platform in its CoE to support development, testing and management initiatives around future cities.
HPE asserts its platform will enable PwC to start small and scale the business upwards as demand increases.
The CoE will utilize UIoT platform features, including lightweight machine to machine (M2M) support, expanded device management and increased Long Range (LoRa) support.
"Through this project, we are taking our partnership with HPE to the next-level," says Raman Kalra, Partner of Technology Consulting at PwC India.
"The burgeoning impact of IoT is going beyond the enterprise and now has large societal implications. Bringing together our industry consulting and technology teams with HPE, we are working on solutions which will bring significant productivity gains to the organizations and societies at large.
Data gathered from IoT devices and cameras deployed across the city will be used to facilitate preemptive governance and improve city operations and emergency response, with a number of initial use cases already in development in the CoE, which include:
Pollution reduction – smart poles deployed throughout the city will serve as aggregation points for sensors, cameras and digital display boards collecting environmental data.
Urban mobility – IoT devices will be used to collect traffic data and model traffic condition to further modify the timing cycle for signals based on traffic flow, in addition to accurate estimated times of arrival for public buses and real-time tracking of parking spots
Intelligent waste management – Sensors will be used to track the amount of trash held in garbage bins, helping waste management companies determine where garbage must be collected.
The two companies affirm they're also expanding use cases to other industry verticals, which include manufacturing and infrastructure.