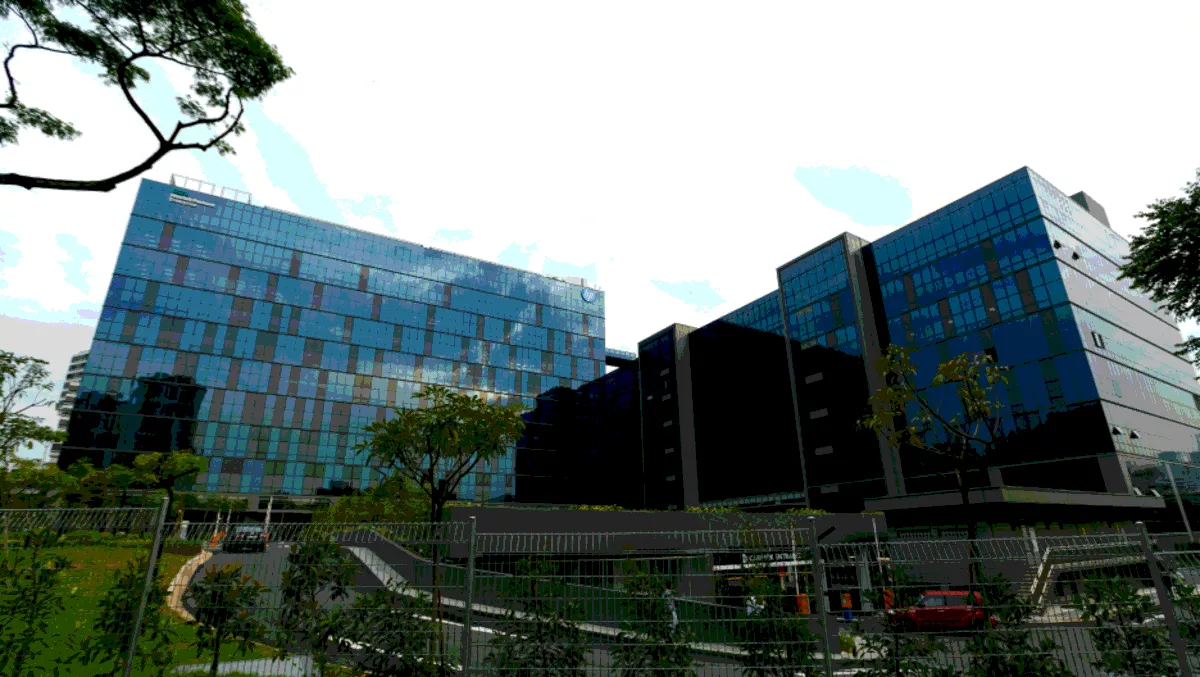 HPE invests $140m to help boost start-ups within new APJ headquarters
At the recent opening of its new Asia Pacific and Japan (APJ) headquarters in Singapore, Hewlett-Packard Enterprise (HPE) unveiled the InnovateNext program.
The initiative is set to partner with local companies to ideate, co-innovate and commercialise new technologies.
HPE will lead the three-year program in collaboration with the Singapore Economic Development Board (EDP) to partner with local technology startups and aid enterprise customers int he development and commercialisation solutions across a range of industries, including manufacturing, distribution, financial services, communications, media and the public sector.
The solutions will align to HPE's priority technology offerings, which include hybrid IT, Internet of Things (IoT) and data and analytics.
According to HPE, the program (together with with HPE's investment in its operations at the APJ headquarters building) increases its investment in Singapore to USD $140 million over the next five years.
Chief executive officer of HPE, Meg Whitman says this investment reflects the company's values.
"At HPE, we have long been committed to developing and commercialising innovative technologies to help our customers around the world keep a competitive edge," says Whitman.
"With our new InnovateNext program, HPE will now be able to provide our best-in-class technology and global partner ecosystem to promising technology startups in Singapore to help them turn ideas into commercially viable enterprise technologies solutions they can offer to prospective customers.
According to HPE, the InnovateNext program intends to support 12 startups with the end-goal of developing solutions that are market viable around the globe.
This is in addition to co-innovating and developing 10 vertical solutions with enterprise customers over the next three years.
The program provides access to HPE resources and mentorship and is essentially broken down into three key channels:
HPE "Accelerate Next" Incubator: Provides access to HPE technologies in addition to engineering and consultative expertise to co-develop solutions for hybrid IT and intelligent edge environments
The Innovation Centre: Hosted within a cloud environment to help enterprises customers across key verticals to develop proofs-of-concept and prototypes of new technologies, in addition to enabling participating startups to work with these enterprise customers to develop vertical solutions
Customer Engagement Centre (CEC): Solutions that are developed through InnovateNext will be featured apart of the technology showcase in HPE's CEC, an interactive environment at the company's Singapore regional headquarters
The first InnovateNext participant is gridComm, working with HPE to crete smart lighting solutions that leverage real-time data collected through IoT and edge devices. An example is brightening of lighting when sensors detect foot traffic, both improving public safety and decreasing the cost of operations for public infrastructure operators.
Director of HPE Labs Singapore, Jason Tan and Co-founder of gridComm, Mike Holt
Co-founder and chief executive of gridComm, Mike Holt says their networked street lights makes smart cities smarter.
"Working with HPE, we have made our street light platform more scalable and flexible for IOT device management," says Holt.
"Data drives smart cities. Our integration with HPE data analytics provides a critical solution for street light control, smart city sensor integration and data analysis.
HPE affirms that none of this could be achieved without its new headquarters, which brings all of its facilities - including R-D, supply chain and logistics, marketing and sales offices and an Innovation Centre and Customer Experience Centre - into a single location to facilitate partnership and collaboration.